KOGANEI International America, Inc., has expanded its line of Media Isolation Valves with the PVR20 Series. The new compact valves isolate aggressive gas and liquid media typically found in life science and medical analytics applications. Streamlined passages minimize internal volume to less than 60 microliters by using rocker type valve. Other features include: • Large flow rate for medical analysis • Metal-free wetted area for improved corrosion resistance • Power-saving circuit (standard) for energy efficiency • Long service life reaches up to 10 million cycles • Orifice diameter: 2 mm • Operating pressure: 0.3 MPa
KOGANEI Introduces Compact Media Isolation Rocker Valves for Medical and Life Science Applications

Fremont, CA - February 2021 - KOGANEI International America, Inc., has expanded its line of Media Isolation Valves with the PVR20 Series. The new compact valves isolate aggressive gas and liquid media typically found in life science and medical analytics applications. Streamlined passages minimize internal volume to less than 60 microliters by using rocker type valve.
Other features include:
• Large flow rate for medical analysis
• Metal-free wetted area for improved corrosion resistance
• Power-saving circuit (standard) for energy efficiency
• Long service life reaches up to 10 million cycles
• Orifice diameter: 2 mm
• Operating pressure: 0.3 MPa
Media Contacts
Company:
Al Turney, Marketing & Sales Operations Manager |Email: aturney@koganeiusa.com |Tel: 980.205.4811
PR Agency:
Julie Eleftheriou, Editorial Director | Email: julie@longrenparks.com |Tel: 952.913.3065
About KOGANEI International America, Inc.
KOGANEI International America, Inc., provides advanced pneumatic, fluid-handling, and electrical automation components and assemblies. KOGANEI's products include high-performance solenoid valves, air cylinders and grippers, electric actuators, static control ionizers, tabletop robots, cleanroom components, and other related products.
KOGANEI International America is a subsidiary of the KOGANEI Corporation. Founded in 1934 and headquartered in Tokyo, Japan, KOGANEI Corporation is a pioneer in the pneumatic and fluid control industries, specializing in providing solutions for unique and challenging applications.
For more information, please visit www.koganeiusa.com or call 510-744-1626.
Featured Product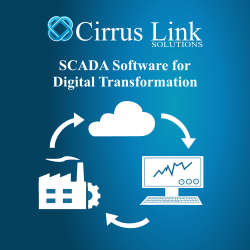 Cirrus Link provides a modular approach to building Enterprise-Class IIOT/SCADA/MES applications delivering a superior OT solution and enabling your enterprise to connect OT data to IT services for big data analytics. CTO Arlen Nipper, co-inventor of MQTT, forged a relationship with Inductive Automation to bring our software together for the ultimate IIoT solution. The Cirrus Link modules offer complete functions such as MQTT enablement, data delivery to the cloud, electronic flow measurement, and more. These software modules transmit data from the field via MQTT, with options to launch an MQTT server in the cloud or on premise and connecting OT data to industrial and business applications. The Cirrus Link IIoT modules for Ignition empower organizations to create one streamlined pipeline for all their IIoT data.