The rendering option gives your designs a clearer vision of your conceptual design by producing realistic images. The settings are simple, and you can customize them easily.
After months of hard work, the SelfCAD team has launched a new update, in which the Rendering option was added to the software. Users can not only model, sculpt, and slice, and print, but now they can render their designs as well. This makes SelfCAD the only available CAD software that has combined the most sought out professional, artistic, technical, and rendering features, all in a single program.

To access the rendering tool, you will need to sign in or sign up if you don't have an account yet. Once you've signed in and launched the editor, you will see the rendering tool in the top right section of the main toolbar, in between the Animation and Tutorials tools.
To use the 3D rendering tool and see the high-resolution image, you will have to download and install the SelfCAD rendering extension. The software will prompt you to download it once you open the Rendering tool, where you can choose a version for your system.
SelfCAD's rendering engine is quite powerful, and it allows you to generate designs with excellent lighting, reflections, and shadows.
There is a setting section where you can easily customize the quality of the render. However, before you begin, you should specify your final image's size by adjusting its width and height. You can also crop the section you want to appear in the final render.
Once you specify your settings, you can click on Start rendering to begin the process. Once the rendering is complete, you can either choose the save the image if it meets your criteria or choose to discard it. There are also settings for adjusting the brightness, gammar corrections, and color.
In addition to the rendering feature, SelfCAD also has added the Tutorials tool where you can record a tutorial and share it with others. This is an interesting and helpful feature as it allows you to see your progress with the design, as it allows you to look at the steps you took in designing the model, as well as help others by sharing it with them so they can design the model themselves.
In case you have any questions you would like to ask the SelfCAD team, you can contact them through info@selfcad.com. You can also join SelfCAD University, where you can share any thoughts you may have on the topic.
Featured Product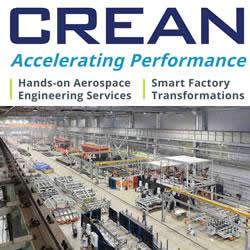 We model and analyze your current production operation by taking a System Wide approach. This will help you get to your true capacity and give you full Visibility, Insight and Control. Our program will be specially customized to your needs. We review your goals and critical drivers, look at your organization, identify your pain points and illuminate new financial opportunities. Our methodology has its roots in LEAN, Six Sigma, and Theory of Constraints but is augmented with internally developed methods specifically designed for High Mix production environments. We will optimize your resources to deliver maximum capacity. Our analysis will also take into account future growth planning.