-Inconel 718 is recognized as a Third-Party Qualified material, ExOne's highest level of readiness for metal binder jet 3D printing -Half of ExOne's 22 qualified materials are now made up of single-alloy metals -ExOne's proprietary CleanFuse binder played a key role in qualifying Inconel 718 -Aluminum, now listed as an R&D material, has been fast-tracked for qualification
The ExOne Company (Nasdaq: XONE), the global leader in industrial sand and metal 3D printers using binder jetting technology, today announced that the nickel-based alloy Inconel 718 has been certified as Third-Party Qualified, the company's highest designation of material readiness for its metal 3D printers.

Frequently used in the aerospace, energy and automotive industries, Inconel 718 is known for high strength and hardness, with strong resistance to corrosion, chemicals and extreme temperatures ranging from sub-zero to 1300° F. It also has outstanding welding characteristics, and is often used for high-temperature applications, such as jet engines and tooling, or corrosive environments, such as those featuring seawater or acids.
"Today's qualification of Inconel 718, following on the heels of M2 Tool Steel earlier this year, shows the ExOne R&D team is aggressively delivering new materials for binder jet 3D printing," said Rick Lucas, ExOne CTO and VP, New Markets. "Our increasing pace of material qualifications is a testament to the strength of our new metal 3D printer systems equipped with Triple ACT, an advanced compaction technology that is essential for binder jetting metals and other materials at high speeds and densities."
As is the case with Inconel 718, ExOne's patented Triple ACT enables 3D printing of standard MIM powders, followed by standard sintering profiles and heat treatments, that deliver high-density results consistent with wrought material. Independent testing verifies that Inconel 718 3D printed and sintered by ExOne meets ASTM standard B637-18.
"ExOne can now transition R&D materials to full qualification as demand increases," Lucas noted.
ExOne Material Qualification Levels
ExOne has three tiers of material qualification, to signify the varying levels of readiness of materials for binder jet 3D printing applications: R&D, Customer-Qualified and Third-Party Qualified.
Previously, ExOne had recognized Inconel 718 as an R&D material, which meant it had been deemed printable for researchers, supported by ongoing development. The new Third-Party Qualified status means that the material has passed rigorous ExOne tests over multiple builds and has verified material property data from an independent third party.
Customer-Qualified materials are those that have been qualified by ExOne customers with their own standards and are being successfully printed today for their own applications. However, they have not yet earned ExOne's highest level of qualification for general market readiness.
ExOne has an aggressive roadmap to qualify new materials based on customer demand, and frequently works with major manufacturers to develop new materials to suit specific applications.
To date, 22 metal, ceramic and composite materials are now Third-Party or Customer-Qualified. The full list is available at www.exone.com/metalmaterials.
Additionally, more than two-dozen materials are recognized as R&D ready, including aluminum, which has been fast-tracked for qualification. ExOne believes the ability to 3D print aluminum at high speeds will have a transformative, sustainable effect on the automobile and aerospace industry.
CleanFuse Enables Binder Jetting of Premium Metals
ExOne's proprietary CleanFuse binder was a critical component in the new qualification of Inconel 718. CleanFuse is a clean-burning binder for 3D printing metals that are sensitive to carbon left behind by other binding agents during sintering.
Binder jetting is a 3D printing process that uses a digital file to quickly inkjet a binder into a bed of powder particles — metal, sand or ceramic — creating a solid part one layer at a time. When printing metals, the final part must be sintered in order to fuse the particles together into a solid object.
When binders don't burn off cleanly during sintering, carbon residue can alter the chemistry and fundamental performance of some sensitive metals. Consequently, a benefit of 3D printing metals with CleanFuse is preserving consistent part performance, including a part's ability to be welded. This is critical for aerospace, automotive or defense applications, where parts are often integrated or assembled into a final product.
About ExOne
ExOne is the pioneer and global leader in binder jet 3D printing technology. Since 1995, we've been on a mission to deliver powerful 3D printers that solve the toughest problems and enable world-changing innovations. Our 3D printing systems quickly transform powder materials — including metals, ceramics, composites and sand — into precision parts, metalcasting molds and cores, and innovative tooling solutions. Industrial customers use our technology to save time and money, reduce waste, improve their manufacturing flexibility, and deliver designs and products that were once impossible. As home to the world's leading team of binder jetting experts, ExOne also provides specialized 3D printing services, including on-demand production of mission-critical parts, as well as engineering and design consulting. Learn more about ExOne at www.exone.com or on Twitter at @ExOneCo. We invite you to join with us to #MakeMetalGreen™.
Featured Product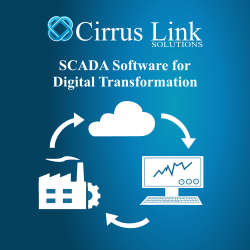 In this webinar, Cirrus Link Solutions CTO and co-inventor of MQTT, Arlen Nipper, will discuss how to get OT data from Industrial applications and deliver it to AWS IoT SiteWise with minimal configuration and zero coding. Arlen will be joined by Thomas Cummins of AWS to describe the powerful data analytics tools available for big data analytics.With the use of Inductive Automation's Ignition platform, and Cirrus Link MQTT modules and Sparkplug SiteWise Bridge, properties and hierarchy are 100% self-discovered by SiteWise. Real time data is securely and efficiently delivered directly to the SiteWise time series database for Big Data Analytics, ML and AI. This solution provides the simplest data ingest for AWS SiteWise delivering the Digital Transformation organizations are striving to achieve.