New collaboration gives iGAM customers added peace of mind on used equipment purchases
Tyrone, GA June 03, 2020 - iGAM, an NRTC Alabama, Inc. brand, known as a leading online marketplace for used robots and manufacturing equipment has announced a strategic partnership with Manufacturing Repair & Overstock, Inc. (MRO, Inc.) of Chattanooga, TN, to offer a 20-month warranty on used robots and manufacturing equipment sold on iGAM. MRO, Inc. brings ten years of manufacturing and industrial equipment repair experience and a global reputation for delivering premier repair services to the partnership. iGAM items covered by the MRO Warranty Coverage are inspected and thoroughly tested and now give customers peace of mind that in the event of a malfunction, the equipment can be repaired quickly to minimize downtime and reduce the impact on production lines.

Additionally, iGAM is offering customers a new industrial repair service, backed by MRO, Inc., as an option for customers who own equipment and recognize a repair is a better alternative to a new or used capital investment.
"When we launched iGAM in October 2019 we knew we were disrupting the supply chain for robotics and manufacturing equipment by adding the convenience of an online marketplace. Now our customers have a powerful warranty behind their purchase to give them peace of mind to confidently invest in the building and expansion of their automation and production facilities," notes Greg Owens, CEO of NRTC Alabama, Inc.
"We built MRO as a technology company modeling world-class customer service and solutions for manufacturing plants. Our partnership with iGAM perfectly blends our repair and warranty experience with their vast inventory and supply chain to offer customers high-quality products, peace of mind and unparalleled customer experience," comments MRO, Inc.'s founders Justin Wilson and Russell Looper.
Look for the new MRO Warranty Coverage badge on robots and manufacturing equipment sold on iGAM. Customers will find the MRO warranty on circuit boards, controls, and drives to monitors, motors, power supplies, and robots from popular brands including ABB, Allen Bradley, Baldor, Bosch Rexroth, FANUC, General Electric, Indramat, Mitsubishi, Schneider, Siemens, and Yaskawa Motoman. Visit www.igam.com to search and purchase from an ever-expanding inventory.
About iGAM
iGAM is the online marketplace to find and purchase excellent-quality reconditioned robots, manufacturing equipment, and parts from featured brands including ABB, FANUC, KUKA, and Yaskawa Motoman. Robots and equipment offered on the iGAM marketplace are inspected and tested and are backed by a 20-month warranty coverage. Buying equipment on iGAM will enable manufacturers to stay competitive and harness the power of automation. iGAM, together with its sister company, NRTC Automation, the leader in decommissioning and automation services, form a powerful resource for manufacturers of all sizes and industries. More information and detailed product listings can be found at www.igam.com.
About Manufacturing Repair & Overstock, Inc. (MRO)
Manufacturing Repair & Overstock specializes in the repair and sales of industrial equipment and automated industrial parts used in manufacturing. Justin Wilson and Russell Looper founded Manufacturing Repair & Overstock, Inc. in the Hamilton County Business Development Center's INCubator and later moved the company to Tennessee in 2012. MRO, Inc. has grown significantly since inception and has remedied solutions for over 3,000 customers around the globe ranging from two-person shops to Fortune 500 companies. MRO, Inc. is leading the charge as the most reliable option for OEM repair in the industry.
Featured Product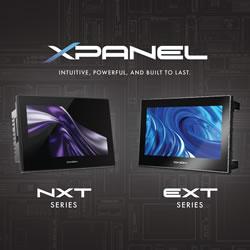 CIMON-XPANEL is a Windows CE based HMI unit. A combination of software and hardware, suitable for various monitoring needs within industrial sites.