Manufacturing Indaba hosts illuminating webinar series in partnership with Futureworld presented by global speaker and renowned Futurist, Craig Wing
Johannesburg, 1 June 2020; Covid-19 is accelerating and reshaping South African and African manufacturing. It's compounding existing challenges while simultaneously eradicating established practices, subsequently altering the manufacturing world as we know it.

Looking into the future of manufacturing, is an aspect many manufacturing CEOs will be actively exploring and requires new approaches, and new forms of collaboration to increase overall resilience.
In the uncertain world we are currently living in, all businesses want to look into the 'crystal ball' to find out, what now, where to next and what will be the impact on business. Unfortunately, no one can rightly predict the future, but a change in thought processes to begin to think like futurists and create strategies to ensure that businesses have more robust plans is vital to overcome the impact of Covid-19.
A 3-part web-series is currently underway hosted by the Manufacturing Indaba and Futureworld. They comprise thought-provoking and progressive sessions that are set to educate and inspire African industrialists to transition from a state of panic and crisis control, to identifying and capitalising on latent, yet consequential opportunities that have the propensity to take manufacturing businesses to unprecedented levels.
The upcoming and second webinar to be hosted will feature:
Part 2: Future of Manufacturing:
From global to local, closer alignment of value chains, augmenting with tech (IOT, 3d Printing, 4IR, etc), decentralization and new demand
11h00 - 12h00 I 5 June 2020
The 3-part series is live and Part 2 specifically speaks to supporting a change of thinking and to look at the future. Remember the Future is a matter of choice, not chance so please do join us.
For more information and how to register, click here https://manufacturingindaba.co.za/webinar/
or chat to us on info@manufacturingindaba.co.za
ABOUT FUTUREWORLD
Futureworld is a purpose-led company - we help you understand, design and create
your tomorrow. Our focus is on helping you understand the forces shaping the future, arming you with the tools to design your roadmap to supercharged growth, and partnering with you to create the disruptive, new businesses (and offerings) that'll see you thrive in tomorrow's radical world. Futureworld clients include Coca-Cola, Tata, HSBC, Shell, Barclays and the Dubai Prime Minister's Office.
ABOUT CRAIG WING, PARTNER
Craig is a futurist, business strategist, engineer by qualification, entrepreneur by passion, and "Googler" by spirit. He has two Masters degrees in Engineering (MSc) and Business (MBA), two provisional patents, four companies started, including a non-profit in Silicon Valley, 1,000 entrepreneurs helped, and 80,000 websites developed (one every ten minutes). He is an AFLI Desmond Tutu Fellow, AshokaU Changemaker, World Economic Forum Global Shaper, Mail and Guardian Top 200 under 35, Destiny Man & African Independent Top 40 under 40, disruptive Innovation speaker at TEDx and profiled at the Clinton Global Initiative. He is the youngest graduation speaker at University of Johannesburg and facilitated the 10th BRICs summit on the Fourth Industrial Revolution with H.E. Presidents Xi, Putin and Ramaphosa & PM Modi in
Featured Product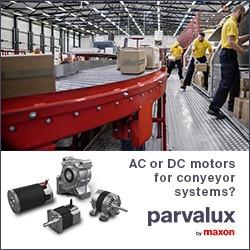 British-made Parvalux geared motors are used in a huge range of industrial applications in almost 80 countries. We manufacture conveyor belt motors, automatic shutter motors, packaging motors and much more. When you need reliable operation, you can trust Parvalux to safely power your application.