QEI's Industry leading MicroPAQ Communication, Monitoring & Control Module
The MicroPAQ is the latest in the QEI line of Distribution Automation Products intended to be used in harsh environments. With standard protocols available, the MicroPAQ has a wide range of applications in the electric, water, wastewater and gas industries:

-Generator monitoring and control
-Regulator monitoring
-Transformer monitoring
-Gas Pressure monitoring
-Water pump monitoring and control
-Water tank level monitoring
-Water pressure monitoring
-Small RTUs
The MicroPAQ is configured through provided ConfigWiz® Windows Software. Streamlined navigation, drag and drop functionality, IED Libraries and on board tutorials provide the easiest configuration tools for quick and easy configuration.
Product Features
• Din Rail or Panel Mounted
• Field proven Protocols
• Module Inputs / Outputs: Four (4) Analog Inputs, Eight (8) Status Inputs, Two (2) Control Outputs
• IED support for up to three (3) IEDs
• Real-time Clock with Supercap backup
• USB Maintenance Port
• Configuration through provided ConfigWiz 2.0®
• Front Panel LED Indicators
• Closed Loop Control (CLC)
QEI, LLC founded 60 years ago, has been serving the Electric Utility market with products and services in Distribution/Feeder Automation, Substations and Control Rooms. As an ISO9001:2015 Registered Company, QEI offers a dedicated fully staffed Customer Service department to support all our hardware and software products with in house product repairs, onsite startup/commissioning services, training in a location of your choice, and more.
QEI, "The Solutions Provider" we look forward to serving your needs.
Featured Product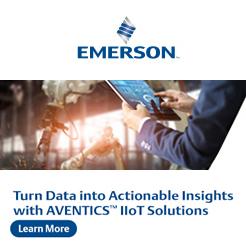 When OEMs and manufacturers need reliable pneumatics for industrial automation applications, they look to the extensive AVENTICS portfolio of cylinders, valves, air preparation and pressure regulators, engineered in Germany. With a compact design and low-maintenance technology to actuate machinery, AVENTICS pneumatics can be trusted to deliver steadfast and long-lasting operation even in the most demanding applications and environments.