Learn about the latest techniques, developments and manufacturing solutions
MONROVIA, CA - Amada Miyachi America Inc., a leading manufacturer of resistance welding, laser welding, marking, cutting, and micromachining equipment and systems, announces it will hold a free Advanced Manufacturing Technology Symposium from 9:30 a.m. to 5:00 p.m. on July 30, 2019 at Amada Miyachi America headquarters, 1820 S. Myrtle Avenue, Monrovia, CA. Click here to register for the event.

Geared towards design engineers, manufacturing engineers and engineering managers with some laser and resistance technology experience, the symposium will also be useful to others who want to learn about advanced manufacturing technologies. The Advanced Manufacturing Technology Symposium includes presentations and technical center demonstrations from 9:30 a.m. to 3:30 p.m., followed by optional one-on-one application discussions. Participants are encouraged to bring along application samples.
The Symposium agenda includes:
• Introduction to industrial lasers in manufacturing: available lasers and processes
q Laser engraving and marking - direct part marking for metal and plastic component traceability
q Laser micro-welding - part design and process discussion for metals
q Laser stent and tube cutting - overview of capability - stents, flex tubes and shaver blades
• Emerging technology: laser micromachining - introduction and capabilities
• Emerging manufacturing trends: process monitoring and Internet of Things (IoT) - introduction and discussion
Presenters include Mark Boyle, PhD, Product Manager; Brennan DeCesar, Manager, Advanced Technology; and Matthew Green, Manager, Standard Products R&D.
###
About AMADA MIYACHI AMERICA
Since 1948, Amada Miyachi America, Inc. has worked to achieve one goal: to solve customer's manufacturing challenges. Knowing there is no one solution that fits all, the company strives to provide customers with innovative and reliable manufacturing technology solutions in an effort to be their single source provider. Amada Miyachi America manufactures equipment and systems for resistance welding, laser welding, laser marking, laser cutting, hermetic sealing and hot bar reflow soldering and bonding. The company serves a wide range of markets including medical devices, battery, aerospace, automotive and electronic components. Amada Miyachi America is an ISO9001 certified company. Contact Amada Miyachi America at info@amadamiyachi.com. Learn more about the company's products and services at www.amadamiyachi.com.
Featured Product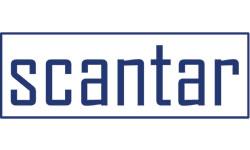 Scantar does in-depth research and analysis on the latest home electronics, appliances, and manufacturing trends.