• 20 incubated companies in 100 days and a new bid opens for new machinery because of high demand • The current call for interested projects remains open as the goal is to incubate 100 companies in 5 years • The first European High-Tech 3D Incubator was inaugurated by the Minister Pedro Duque this past February
The first European High-Tech 3D Printing Incubator, 3D Factory Incubator, celebrates its first 100 years since its launch with an extraordinary positive balance: it has currently printed more than 15,000 3D pieces and all private spaces are occupied. There are still spots available in the co-working area and virtual incubator.

This initiative, located in the Zona Franca Industrial Estate, is unique in Europe and has received an investment of 3 million euros. It is led by the Consorci de la zona Franca de Barcelona (CZFB) and the Leitat Foundation, and is financially backed by the European Regional Development Funds (ERDF) through the INCYDE Foundation of the Chambers of Commerce.
There are currently -in its first 100 days since its launch- 20 incubated companies. The initial objective was to incubate 25 companies per year, which highlights the success of this first open call, which remains open.
The 3D Factory Incubator is the only incubator devoted to additive manufacturing (3DP / AM) that is part of the network of high-tech incubators promoted by the EU. A new bid for a new printer has been opened because of high demand. This new printer will cover incubated companies' needs related to biocompatible materials. Also, a new 3D printer is expected to be added to the facilities within the next month.
The incubator occupies more than 600m2 of private spaces and common areas and it also includes a production laboratory with 6 different printing technologies, 3D design software, last-technology post-processing equipment and a 3D scanner for quality control and metrology. The 3D Factory Incubator offers general incubating services, production technology services, innovation and business consultancy services, testing services and also market launch support.
The type of companies hosted at the incubator is very wide: healthcare companies (customization technology), consumer goods (from musical instruments to bicycles), mobility and initiatives specialized in design. There is also a noteworthy project: a
2
logistics company that has foreseen the revolution that the re-localization of production with 3D technology will entail.
The goal of the high-tech incubator is to promote the growth of initiatives related to 3D printing through the creation of a space for the incubation of entrepreneurs, start-ups or spin-offs from larger companies. It is co-financed by 50% by the European Regional Development Funds (ERDF) through the Multiregional Operational Program for Spain 2014-2020, and operates under the 3rd Thematic Prioritiy: Improvement of SMEs competitiveness, awarded through the INCYDE Foundation.
After its launch, the 3D Factory Incubator has been present at the start-up event 4YFN -held within the Mobile World Congress-, at the 3d Printing fair in Bilbao ADDIT3D and will participate in the International Logistics Exhibition SIL and in the first Edition of the LBL Factory in Zaragoza, amongst others.
The high-tech 3D Printing incubator was inaugurated in February and the following personalities were in attendance: the Minister of Science, Innovation and Universities, Pedro Duque, Barcelona's Mayoress and President of the CZFB, Ada Colau, the Special State Delegate to the CZFB, Pere Navarro, the President of Leitat, Jordi W. Carnes, the President of INCYDE, José Luís Bonet, and the Minister of Enterprise and Knowledge, Àngels Chacón, amongst other authorities.
These facilities are part of the strategic project DFactoryBCN developed in the Zona Franca Industrial Estate. This project will materialize in the following months with the first stone of a new building with a surface of 17,000 m2 that will constitute the first phase of a 4.0 Economy hub in Barcelona.
Three organizations working together
The Consorci de la Zona Franca de Barcelona is a public company which is entirely self-funded with rent from properties on the Zona Franca industrial estate and property management. With a mission to drive the economy, its plenary is made up of representatives from the Spanish Government, the Barcelona City Council and the main financial organizations in the city. Its corporate focus has been set in contributing to the transformation of small and medium enterprises towards Economy 4.0 and also to boost disruptive technologies such as additive manufacturing.
Leitat is a Technological Institute with a history that spans more than 100 years, with 300 employees, five headquarters in Terrassa, Barcelona, Vilanova del Camí, Valencia and Chile, and a budget of more than 30M€. Its mission is to collaborate with companies and other bodies to create economic, social and sustainable value through R+D+2i projects and technology processes from innovation and creativity. Leitat is recognized by the Government of Catalonia (TECNIO) and by the Minister of Economy, Industry and Competitiveness.
Fundación INCYDE is an institution created in 1999 by all Spain's Chambers of Commerce, dedicated to fostering a spirit of entrepreneurship and consolidation of companies through innovation. Inspired by the entrepreneurial spirit of the Chambers of Commerce, it fulfills its training and structural role in its training programs, as well as in the digital co-working and Advanced Technology Incubator Networking that the foundation makes available to new entrepreneurs. This way, INCYDE covers all the stages of a business project, from improving the idea to its incubation, acceleration, access to funding and maturation. To date, INCYDE has invested more than €250MM in Spain and other countries and has created Europe's largest business incubator network, with 143 hubs working in a network, 11 Advanced Technology Incubators and a network of digital co-working. Since 2002 more than 4,420 companies have incubated within the INCYDE facilities.
Featured Product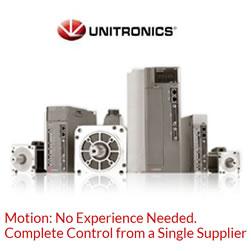 This is a powerful multi-function PLC that provides users with advanced communication support, variety of built-in I/O configurations, and Virtual HMI. Virtual HMI- the PLC stores and runs the program logic as well as the HMI user application within the PLC itself. This brings a unique advantage: you can view and operate your machine, or access your process via any mobile phone, PC, or remote display device. Main features: Ethernet/IP, MQTT, SNMP, SQL, Web Server, FTP, and more. Available in three versions: Classic, Standard, and Pro.