3D models can be leveraged by safety professionals to explain Ergonomics concepts simply. They help employees quickly understand how their movements and posture translate into the risk of developing a Musculoskeletal Injury (MSD).
How TuMeke's Computer Vision Improves Ergonomics in Manufacturing
Q&A with | TuMeke
Please explain TuMeke and its core offering?
TuMeke is a computer vision platform that automatically assesses injury risk in manufacturing facilities. The system builds 3D models of a person from any video to screen movement and postures for ergonomic risk. It then offers guidance to make the job safer and reduce fatigue.
To use the product, a safety team member records another employee performing a task – either using the TuMeke app or with any standard camera. Our models then accurately detect joint positions, noteworthy postures, the frequency of particular movements, and the duration postures are held. Recommendations are then provided on how the given postures could be adjusted to reduce the assessed injury risk.
Our system significantly reduces the time it takes to understand Musculoskeletal Disorder (MSD) injury risk throughout an organization. Traditionally, staff would need to manually collect information on clipboards and stop workers mid-work to collect the required inputs to complete ergonomic assessments. With a system like TuMeke, it is possible for one safety team member to rapidly perform assessments across hundreds of people in a day. This increased coverage allows companies to make more information decisions on where to invest in interventions.
In your opinion, how have the needs of manufacturing facilities evolved over the past decade?
Over the past decade, technology has unlocked the ability to be truly preventative in safety while also being cost effective. Traditionally, due to limited resources and time, many manufacturing facilities with limited budgets had to rely on lagging indicators (injuries) instead of leading indicators (jobs and movements flagged with a high risk of a future injury). Many firms just did not have the time to complete assessments consistently enough to understand that an injury may be building.
The challenge is ergonomic injury risk can be difficult to identify because these types of injuries build over time. It isn't always immediately obvious that a task could lead to an injury when it is the repetition or posture that makes a job high risk and not just the forces involved.
Now manufacturers and the workers themselves are pushing for technologies that allow them to identify problems before they occur. They want clear insight into sources of Musculoskeletal Disorder (MSD) injuries across the entire organization and to help individual employees operate at their best.
More broadly, manufacturing facilities are looking to embrace industry 4.0 due to the safety, productivity, and cost benefits.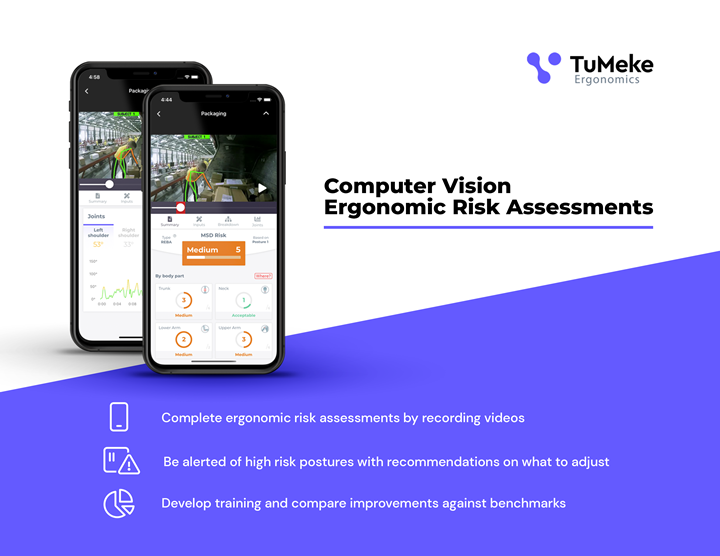 What role does technology play in the evolution of manufacturing facilities?
There has been a clear advancement of automation, robotics, digitization, and other technologies that increase worker productivity in manufacturing facilities.
As these technologies evolve to increase productivity and make the day-to-day operations more streamlined, facilities must also take into account technological advancements that can be used for the safety of their employees.
Where do ergonomics come into play?
In manufacturing facilities, paying attention to ergonomics is critical. Despite increasing amounts of automated equipment in facilities, the flexibility and expertise of human work gives workers a stable place in factories. Ergonomic risk factors for workers are still high due to the constant physical demands.
Movements that workers are doing daily, such as frequent heavy lifting, bending, twisting, pushing, or pulling, can have detrimental physical effects if done incorrectly.
Facilities need to be taking ergonomics into consideration for the sake of their employees' safety. Assessing these risks and providing options for employee ergonomic safety is critical to the overall operations of facilities. There is also a direct productivity impact when a proper ergonomics program is in place. Holding poor postures is correlated with fatigue, which can impact the ability for a worker to perform their job at their best.
How does Computer Vision help improve ergonomics in manufacturing settings?
TuMeke's computer vision technology offers a way to automate ergonomic risk evaluations with just video. This works by first capturing a 2-5 minute video of an employee doing a task. TuMeke's technology then creates a 3D model of that person, and all of the movements, duration, and repetition of different postures during the task. This information is then passed through an industry standard assessment to quantify the risk of an injury occurring.
TuMeke then provides directional guidance on how the posture can be adjusted and the impact of making those adjustments. Additionally, reports can be generated to share with colleagues and management that take a deeper look at analytical data.
Simply put, the 3D models can be leveraged by safety professionals to explain Ergonomics concepts simply. They help employees quickly understand how their movements and posture translate into the risk of developing a Musculoskeletal Injury (MSD). Implementing this technology will keep workers safer and decrease the risk of workplace musculoskeletal injuries.
What results have you seen from facilities implementing this?
One recent example occurred in a Fortune 500 distribution center that witnessed a 68% drop in injuries related to musculoskeletal disorders after 6 months of using the TuMeke platform.
Additionally, the safety personnel said that they felt more in control and that the program promoted more productive interactions between safety teams and line employees. The expected value for this single facility deployment was $194k.
What's the future outlook for computer-vision-led ergonomics?
Advancements in computer vision will help professionals better understand and predict the causes of injury risk. For many years, the industry has accepted ergonomic injuries as inevitable. However, if we can accurately map out the best movements and proactively identify problematic ones, we will remain on a path to eliminating them.
Continued advancements in computer-vision-led ergonomics, such as TuMeke, will only further these developments and reduce the risk of workplace musculoskeletal injuries.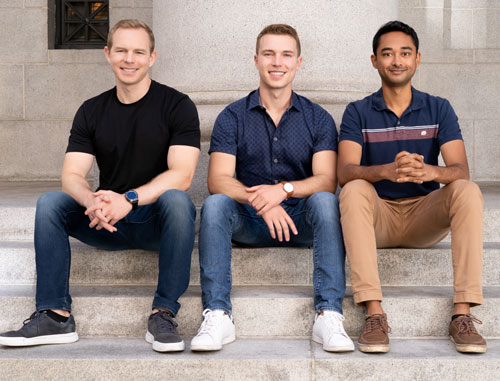 About team
(LEFT) Zach Noland - Product, Operations and Marketing
Ex-Google and Oracle. Developed user analytics models to identify high potential 3rd party android apps and adjust Google Play app featuring algorithms. Built applications to completely automate various operations at Oracle. https://www.linkedin.com/in/zachnoland/
(CENTER) Riley Noland - Customer Development and Strategy
Graduated from Stanford in the Symbolic Systems department. Developed a new Fund of Funds investment strategy at Silicon Valley Bank Capital. Previously Vice President of Stanford's entrepreneurial society BASES. https://www.linkedin.com/in/riley-noland-55218654/
(RIGHT) Diwakar Ganesan - Technical development of product
Graduated from Stanford CS with a focus on AI (top of class). Developed novel pedestrian detection systems at Uber ATG and was early hire on the perception team at Elroy Air (logistics drone startup valued at $130mm). https://www.linkedin.com/in/diwakarganesan/
The content & opinions in this article are the author's and do not necessarily represent the views of ManufacturingTomorrow
---
Comments (0)
This post does not have any comments. Be the first to leave a comment below.
---
Post A Comment
You must be logged in before you can post a comment. Login now.
Featured Product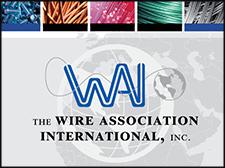 The Wire Association International (WAI), Inc., founded in 1930, is a worldwide technical society for wire and cable industry professionals. Based in Madison, Connecticut, USA, WAI collects and shares technical, manufacturing, and general business information to the ferrous, nonferrous, electrical, fiber optic, and fastener segments of the wire and cable industry. WAI hosts trade expositions, technical conferences, and educational programs.