Before the e-commerce surge, many companies operated on a goods-to-goods basis, meaning warehouses would ship pallets of product to retail stores for distribution. With a shift to goods-to-consumer, companies must change how they are packaging and shipping their product.
Industry Outlook: E-Commerce Industry
Article from | FMH CONVEYORS
As a result of the pandemic, the e-commerce industry has boomed at an unprecedented rate. This has led to a reduction in customer visits to brick and mortar, increased demand for shipping solutions, and has forced businesses to change business strategies to navigate this new normal.
Changing Consumer Behaviors
E-commerce is appealing to consumers more as businesses move towards convenience. From grocery delivery to shopping for eyeglasses online, companies are leveraging the pandemic to offer value added services to consumers.
With nearly endless selections online, many consumers are opting to purchase products without ever leaving their home.
"Major retailers have skipped brick and mortar all together, offering a completely online shopping experience. These technologies coupled with the pandemic are driving the change that we are seeing with traditional retailers," added Andrew Mardinly, Key Account Manager.
Emerging Technologies
Virtual and augmented reality services are closing the gap when it comes to shopping experience. From clothing to glasses, this technology is taking the guesswork out of online shopping while reducing the assets required to process returns.
Social platforms have made improvements to advertisements, allowing consumers a more seamless experience. Click-to-buy image carousels and in-app shopping support are just some examples.
Chatbots and on-site personalization are also being implemented to add depth to the shopping experience while reducing the time spent in the buying process.
Shifting Business Structure
Small businesses are leveraging the opportunities presented by the pandemic to expand beyond regional markets. By using social media e-commerce strategies, these businesses can capture more data to better understand consumer desires and make business decisions.
With nearly endless selection, many companies have found cross-platforming necessary. Rather than a single channel, retailers are present on retailer websites, their own website, and social media. Cross-platforming incorporates search engine optimization (SEO) and other marketing strategies to ensure visibility.
Many businesses have implemented omni-channel strategies to provide a more seamless experience for customers. By allowing customers to move from one channel to the next without interruption, conversions and sales increase.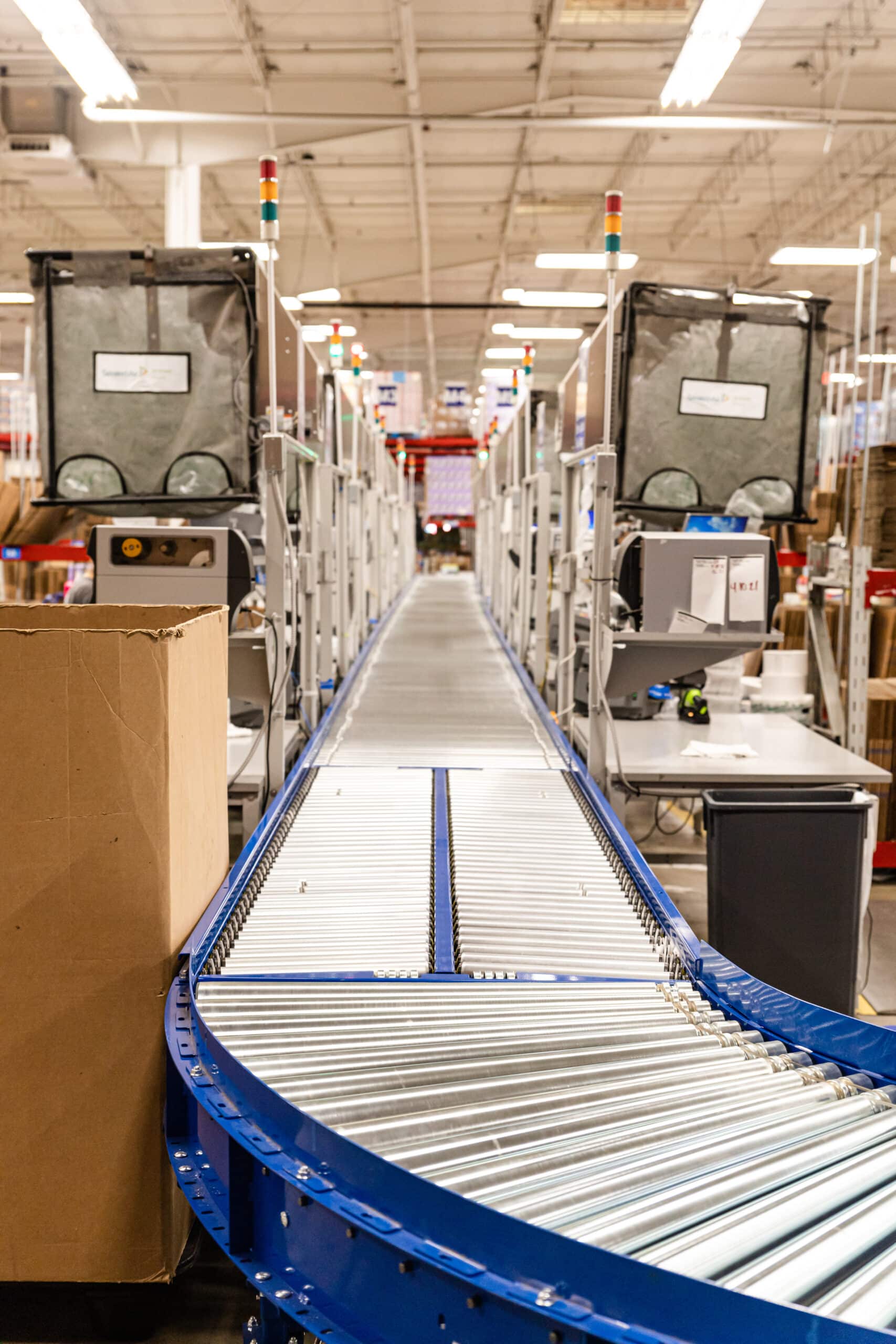 Order Fulfillment
With so many options for consumers, retailers must be extremely efficient in order fulfillment to ensure a positive experience. Processing orders quickly is especially important when considering current shipping delays caused by external factors including shipping port backlogs.
With a relatively small number of parcel companies, customers and retailers have limited control over shipping times. Unfortunately, the customer has become accustomed to longer shipping times.
"Major retailers have adjusted to better serve their customers. They have increased the number of fulfillment centers in North America and added direct shipment to consumers. We have all seen the gray vans driving through our neighborhoods," said Ed Sneddon, Key Accounts Manager.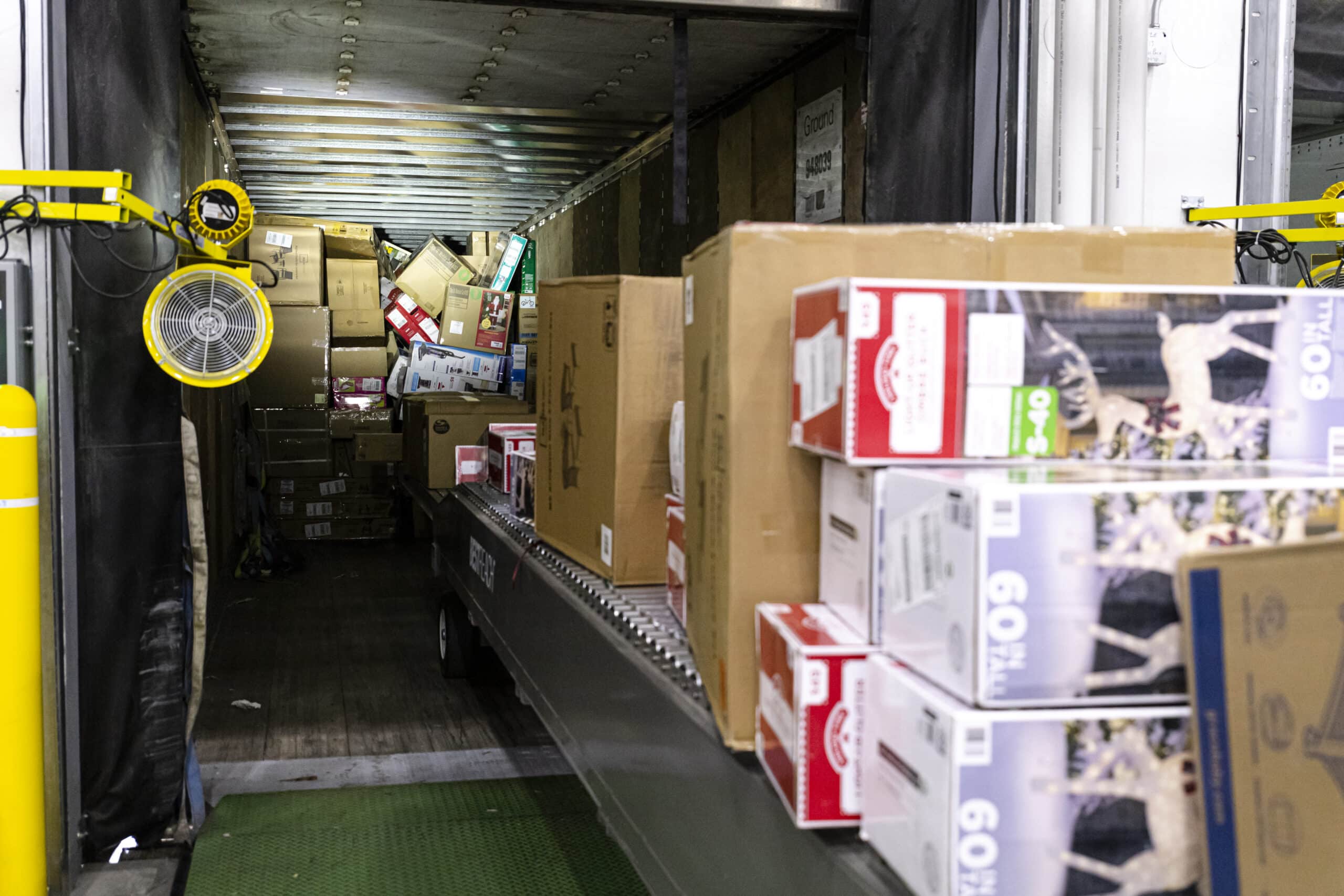 Changing Space Requirements
Before the e-commerce surge, many companies operated on a goods-to-goods basis, meaning warehouses would ship pallets of product to retail stores for distribution. With a shift to goods-to-consumer, companies must change how they are packaging and shipping their product.
"All parcel companies -- national, regional, private, or public -- are looking for pop-up locations, annex sites, temporary, and reconfigurable systems to handle the new peak that has outgrown their traditional systems." Rich Stokes, Key Account Manager for FMH, explained.
Many companies are having to reconfigure existing spaces or add new warehouse space. Companies are quickly growing, so solutions should be scalable and reconfigurable.
Summary
External factors such as changing consumer behaviors and supply chain challenges have forced retailers to reexamine their offerings. Retailers are looking to enhance the customer experience while seeking solutions to keep up with demand.
FMH has a great opportunity to help meet the needs of all the industries affected by e-commerce in this phase of expansion. This includes creating solutions that will increase efficiency, reduce costs, and improve delivery times. FMH has a breadth of modular solutions that work well with the ever-evolving nature of e-commerce, and we will continue to create unique solutions to increase efficiency and help our customers keep up with the market.
The content & opinions in this article are the author's and do not necessarily represent the views of ManufacturingTomorrow
---
Comments (0)
This post does not have any comments. Be the first to leave a comment below.
---
Post A Comment
You must be logged in before you can post a comment. Login now.
Featured Product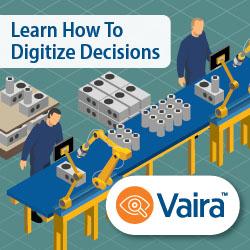 Vaira™ helps manufacturers digitize, automate, and upgrade error-prone manual processes and decisions to boost productivity and increase profits by helping humans make decisions consistent, reliable, and traceable. The camera-based solution is powered by a scalable suite of shop floor-ready apps built on proven machine vision and AI expertise for frontline manufacturing operations, with two-way integration to resource planning tools to help drive continuous analysis, insight, and improvements. Start digitizing immediately, streamlining processes customized to your unique requirements and reduce errors that lead to costs, delays, and quality concerns.