Factoring in increased competition, supply chain challenges, and demand shifts, the manufacturing sector should waste no time adopting digital solutions to revolutionize their processes and solutions.
Why The Manufacturing Sector Needs to Go Digital – Quickly
Amy Groden-Morrison, VP of Marketing and Sales Operation | Alpha Software
Industries across the board must go digital to keep up, especially in the uncertain times we live in. Increased digitization helps businesses adapt and develop innovative solutions that transform their industries. The manufacturing sector is no different.
Factoring in increased competition, supply chain challenges, and demand shifts, the manufacturing sector should waste no time adopting digital solutions to revolutionize their processes and solutions.
Why is the Manufacturing Industry Still Behind?
Americans have embraced the advent of the fourth industrial revolution, also known as Industry 4.0, for quite some time. Since its start in the 2010s, the revolution's focus emphasized communication and connectivity, envisioning a future where devices make intelligent decisions and transmit information more efficiently.
Digital transformation combines advanced technologies, such as the cloud, Internet-of-Things (IoT) and artificial intelligence, as well as traditional processes. By applying digital technologies, the manufacturing sector can adequately address some of its most glaring inefficiencies by fostering better relationships between producers, suppliers, and customers. Also, because of Industry 4.0, some viable technological trends have emerged, such as smart factories and smart manufacturing.
Unfortunately, parts of the manufacturing industry are still lagging where digital technology implementation is concerned. Digital transformation strategies aren't universally present throughout the manufacturing industry, in part because the sector has long been resistant to change. Goals set by the sector in the face of changing supply/demand dynamics remain steeped in tradition, with these goals, such as production numbers and lean manufacturing metrics, being isolated and more advanced initiatives only being adopted when necessary.
However, the manufacturing sector is embracing digital transformation as disruptions continue to cause problems throughout the industry. Statistics have shown that 36% of heavy manufacturing CIOs who have experienced disruptions saw lower operating cost competitiveness, which can be debilitating in such a highly saturated industry. Many, once reluctant to invest in innovative technologies, now view digital technologies as the solution to these rising challenges.
How Can Digital Transformation Help the Manufacturing Sector Tackle Obstacles?
Manufacturers are under pressure to cut costs, boost productivity, improve profitability and optimize consumer experiences. Digital transformation strategies facilitate improved value propositions, disrupting traditional organizational models within the manufacturing sector. While a challenge and cost for most companies, the potential benefits and economies of scale are undeniable.
Some manufacturing companies are gaining efficiencies and competitive advantage by implementing Internet of Things (IoT) technology as well as artificial intelligence tools and analytics. These tools are drivers of profitability and productivity and help organizations optimize their spending, resource allocation, productivity, and decision-making. CIOs are gradually developing strategies that centralize product lines in the future, allowing their enterprises to capitalize on further growth opportunities. With wise digital transformation investments, many manufacturing entities benefit from better than average business value regarding their technology spending.
It's not as if the manufacturing sector doesn't realize how critical digital transformation is, especially during the new normal. Around 95% of businesses report that the pandemic has negatively impacted them, while 94% have expressed concerns about supply chains. All of which is exacerbated by analog operations. There are quality issues triggered by overrunning throughout the sector, while manufacturing leaders lament countless IT security concerns. Consistently operating under traditional means isn't feasible in today's climate. Considering these hindrances, organizations are vastly increasing their investments in digital transformation tools.
What is the Pathway Going Forward for Digital Transformation in Manufacturing?
Technologies such as 3D printing, robotics, and big data analytics are considered major pluses for industrial manufacturing, representing the increased introduction of digital transformation techniques. Automation has transformed supply chains, production lines, and quality control, ensuring each step of the manufacturing process is digitized and updated, cutting costs and time spent on projects.
Smart manufacturing connects factories digitally, linking machines and central networks, while training employees to better use these new resources. Such a connection fosters automation and allows for greater adaptability to change, a better understanding of quality issues, and a focus on high-value activities. Tasks, similarly, can be assigned to different machines, to make the best use of resources. Smart manufacturing has transformed the manufacturing sector in tandem with lean manufacturing, automation, and widespread customization of manufacturing processes. Smart technologies have improved productivity, increased throughput, improved uptime and encouraged greater sustainability. For manufacturing organizations, such optimization cuts down on several costs, including:
Overhead costs

Capital costs

Operating costs
Another important lesson manufacturers are learning with digital transformation initiatives is that they can't be limited to a single project. Business transformation applies technology to various facets of the sector and different processes. While some companies may be using robots to automat production, digital transformation can also happen in more simple and cost-effective ways. For example, by replacing paper processes with digital ones that collect manufacturing data faster, decrease inaccuracies and speed insights across the organization to enable better manufacturing decisions. One example from lean manufacturing involves modernizing Gemba Walks.
While making Gemba Walks, manufacturing leaders would take trips to shop floors and active work areas to observe manufacturing processes and watch how their teams work. These walks – a form of "management by walking around" -- include key questions such as:
'Where can the standard work documentation be found?'

'How were the process inputs produced and/or procured?'

'How do these processes/tasks align with the business' top objectives?'
Historically, the notes taken during these walks are captured on paper, but when the process is digitized, better information is captured and shared quickly. By using a pre-built Gemba Walk App that runs on any mobile phone, manufacturing leaders can better document how manufacturing processes are unfolding under their watch. Managers can take photos, record audio interviews, and automatically capture timestamps as they do their Gemba Walks, gathering valuable information that can then be shared anywhere electronically. Workflows could also be incorporated, so if the manager saw an oil spill on the floor, she could instantly trigger a cleanup to the location, and track when it's completed.
Digital transformation helps manufacturers to scale changes with more confidence. Digitizing these types of processes speed the accurate collection of manufacturing data, necessary for artificial intelligence initiatives that improve plant efficiency and reduce production waste and costs.
An urgent need to implement digital transformation in the manufacturing sector is here. To realize the full benefits of digital transformation, Manufacturing CIOs must modernize their IT portfolios and practices. Whether CIOs and manufacturing leaders will take the initiative remains to be seen.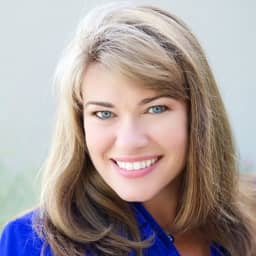 About Amy Groden-Morrison
Amy Groden-Morrison has served more than 15 years in marketing communications leadership roles at companies such as TIBCO Software, RSA Security and Ziff-Davis. Most recently she was responsible for developing marketing programs that helped achieve 30%+ annual growth rate for analytics products at a $1Bil, NASDAQ-listed business integration Software Company. Her past accomplishments include establishing the first co-branded technology program with CNN, launching an events company on the NYSE, rebranding a NASDAQ-listed company amid a crisis, and positioning and marketing a Boston-area startup for successful acquisition. Amy currently serves as a Healthbox Accelerator Program Mentor, Marketing Committee Lead for the MIT Enterprise Forum of Cambridge Launch Smart Clinics, and on the organizing team for Boston TechJam. She holds an MBA from Northeastern University.
The content & opinions in this article are the author's and do not necessarily represent the views of ManufacturingTomorrow
---
Comments (0)
This post does not have any comments. Be the first to leave a comment below.
---
Post A Comment
You must be logged in before you can post a comment. Login now.
Featured Product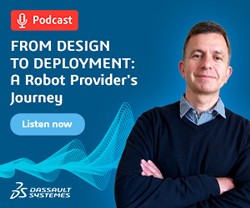 Let's listen to Arvind Krishnan, industry analyst at Lifecycle Insights and Michael Mayr, Industrial Equipment Sales Strategy Expert at Dassault Systèmes. They will discuss the robot industry and how startups can succeed in this market.