The benefits of DNC software when it comes to managing your CNC programs, machine parameters, and offsets are well known. As a result, many businesses look to offer some form of DNC software or their own, ranging from thousands of dollars to absolutely free.
Why You Should Skip Free DNC Software
Article from | Shop Floor Automations
The benefits of DNC software when it comes to managing your CNC programs, machine parameters, and offsets are well known. As a result, many businesses look to offer some form of DNC software or their own, ranging from thousands of dollars to absolutely free. While free DNC software options may seem like a great deal, the limitations they create are often detrimental to your business.
As professional manufacturing integrators for over 20 years, Shop Floor Automations has seen and experienced both the good and the bad DNC software options out there, and now we want to share some of the things we've learned about free DNC options with you. Below, we'll outline exactly why you should look to invest in your business's success and skip free DNC software.
Drawbacks of Free DNC Software
In short, free DNC software is simply incapable of offering the same value you can expect from full versions. While perhaps useful in the short term for the smallest of shops, those free options won't be able to deliver any worthwhile benefit if you're looking to increase your capabilities and production rates. Let's dive further into a few of the major limitations.
Lack of Capability & Flexibility
Free DNC software almost always comes with limitations on both the types of machines and programmed instructions it can support. If you are looking to connect various types of machines performing several unique functions, your free software option won't keep up. Instead, choose an option that allows you to connect any brand, type, and age of CNC machine to ensure your software can grow alongside your business.
Inability to Grow with You
One of DNC software's significant benefits is its powerful ability to increase production rates easily and rapidly. While a free version may work for you now, it will severely limit the number of machines you can connect. Anything more than a small handful of devices is going to demonstrate the limitations of free software immediately. In addition, newer machines with Ethernet connection are left out and you will be forced to use other software to manages these machines. As you begin growing, your needs will quickly outpace the capabilities of any free DNC software option you choose.
Does Free DNC Software Offer Any Value?
Free DNC software options are not all bad. If you are relatively new to the world of DNC software, it may be beneficial to try one of these free options out for a few weeks. While it will not give you anywhere near a clear image of what exactly DNC software is capable of, it can be an effective way to dip your toe in the water. However, we don't recommend relying on a free option for any extended amount of time. Keep in mind, if you need support or help getting your CNC machine communicating, it usually endss up costing you more since there is no one to call and support is left to an email address with hopes a timely response is provided.
Invest in Your Success with DNC Software
Improving your CNC networking, securing ethernet transfers, combining with PDM for CNC revision control, and integrating with other manufacturing automation software: these are the benefits you can expect from true DNC software. Investing in this software now means upgrading your capabilities, your productivity, and your overall profitability.
Interested in True DNC Software? Try the Real Deal For Yourself.
Whether you have grown frustrated with the abilities of your free DNC software or want to try DNC software for the first time, Shop Floor Automations is here to help. We offer a 30-day software trial run to help you test out the software and be sure it meets your needs.
After discussing your current system and needs, we will work together to help you configure a few of your machines, give you an overview of the interface, and validate bi-direction communication for the full extent of the 30 days. From there, we will let you run things, giving you a chance to truly experience the software without intervention. Participating in this trial comes at no charge, and there is no obligation to purchase the software after the trial ends. Just complete this form, and we'll walk you through the rest!
The content & opinions in this article are the author's and do not necessarily represent the views of ManufacturingTomorrow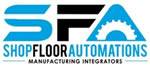 Shop Floor Automations
Shop Floor Automations, in operation for nearly two decades, began as a Predator Software distributor for the Southern California markets of San Diego & Los Angeles. It has since been the Number One Predator reseller in the areas of Sales & Support yearly since 1999. Alongside the Predator brand, they also specialize in Scytec, & Ascendant Software solutions. SFA also offers Hardware solutions & custom manufacturing cabling that can stand up to tough shop floor environments.
Other Articles
Manufacturers with a digital twin of a prototype can be tested across multiple simulations or designs to reduce the number of physical iterations needed before production or they can be used to analyze product performance.
The DataXchange machine monitoring software solution eliminates manual, labor-intensive processes to give manufacturers instant views and alerts about their equipment on the floor to make quick, informed decisions.
For years, the shop floor as been an island of its own and with the latest climate from the US government and other countries, more companies are seeking integration and connection to the corporate world.
---
Comments (0)
This post does not have any comments. Be the first to leave a comment below.
---
Post A Comment
You must be logged in before you can post a comment. Login now.
Featured Product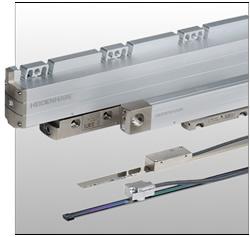 Nothing beats the positioning accuracy of linear encoders from HEIDENHAIN. Available in absolute and incremental versions and ideal for a variety of applications-including machine tools, semiconductor machines and medical machines-these measuring solutions combat a variety of issues that erode precision.