Wherever there is electrical current, there are always electromagnetic pulses. They can have an extremely disruptive effect, e.g. on the ubiquitous electronic devices that surround us. This is why vehicle manufacturers need to verify the EMC of their products.
Keeping an Eye on Electronics
Article from | FAULHABER MICROMO
What's more, the vehicles themselves are packed full of sensitive electronics and are tested in specialised EMC labs. The conditions there are unpleasant for humans. Camera systems are used in order to keep an eye on everything during the tests. mk-messtechnik specialises in such systems. Motors from FAULHABER used in the swivel heads ensure exact positioning of the remote-controlled modules.
"It all started when a car radio was no longer the only device installed in the vehicle," recalls Dr. Martin Kull, founder and managing director of mk-messtechnik. "The number of electronic devices steadily increased over time – from ABS and airbags to mobile telephony and navigation." The individual systems must not disturb each other, nor must they impair other systems outside of the vehicle. In addition, they must be as insensitive as possible to pulses from outside. The electrical engineer began carrying out measurements at Daimler's test lab back when he was a student at the University of Stuttgart. Some of the electromagnetic waves generated in such labs are extremely strong and well over the applicable limit values. For this reason, the lab chambers are hermetically sealed during the tests. What goes on inside can only be observed using cameras. "This is when the first enquiries came with regard to building monitoring devices intended for this purpose. However, demand was for fewer than 100 cameras per year, which meant that larger companies withdrew from this niche market."
Dr. Kull saw an opportunity and in 2006, together with his wife, founded his own company. The couple initially made everything single handedly, for examplein 2008, when a vehicle manufacturer in the USA ordered a system with 20 cameras. "We soldered and assembled every component ourselves and were very proud to be supplying a global corporation," recalls the founder. Demand grew and with it the company. The year 2010 saw the recruitment of the first additional employee; today there are more than 60 because the camera systems made by mk-messtechnik from Notzingen near Stuttgart are used by almost every vehicle manufacturers for EMC testing.
Seatbox or wall mounting
The cameras can be permanently mounted to a wall or secured on various tripods. mk-messtechnik also offers a so-called seatbox that is placed on the driver's seat and can accommodate up to six cameras. It allows the entire dashboard, all displays and control elements of the vehicle inside the chamber to be monitored. The trend towards electromobility is a positive development for mk-messtechnik because electromagnetic compatibility in the case of electric vehicles plays an even more important role than it does for vehicles with combustion engines. Furthermore, the electronics used in trains, aircraft and ships must also undergo EMC tests.
Dr. Kull comes from a family with Swabian inventor tradition. "My hobby is model-building, so for as long as I can remember, I've been fascinated by anything that moves on land, sea or in the air. Although my specialist area is electrical engineering, I've always also been extremely interested in the mechanical aspects." mk-messtechnik profits from this double talent with respect to product development too: "From 2008, we increasingly began to receive requests for wall-mounted cameras with remote control. This is when the basis for the optimum solution with respect to size, weight and control emerged."
Dr. Kull strives for maximum functionality with the minimum of hardware and software as well as outlay for development. For example, he relies on commonly available standard parts like the anodised aluminium tubes that mk-messtechnik uses as housings. What seems simple is in fact a custom-made solution resulting from a finely balanced interaction between various components: "When designing the PCB, for example, it is also important to bear the housing in mind so as to avoid the need for adjustments at a later stage."
Programs, remote control and infrared
The company in Notzingen does not shy away from complex assembly work and attaches the necessary components to the PCBs itself. "We sometimes assemble more than a hundred different PCBs per week," explains Dr. Kull. "This makes lead and retooling time a crucial factor. With the commonly available software, it was impossible to achieve an acceptable speed. We therefore wrote our own data processing program for the automatic placement machines. As a result, we were able to reduce the lead time for each PCB from several minutes to around five seconds."
To simplify the processes during the EMC test, swivel-mounted cameras with remote control were added to the product range. They were originally intended for wall mounting only. However, demand for the adjustable variant soon also grew for the mobile systems. "We therefore had to deal with the issue of mechanical stability from a completely different perspective. Our systems are extremely robust, but if a stand with an 800 gram camera adapter falls over or this adapter is rotated too roughly, the material can suffer. We have solved this problem with a kind of friction coupling."
Cameras from mk-messtechnik monitor not only the vehicle electronics, but also thermal characteristics. The opto-LWIR infrared camera has been developed for this purpose. The electromagnetic fields that are generated during the tests pose a certain fire hazard. Extremely strong fields can cause the test objects or parts of the system to overheat. A further heat source arises when electric vehicles are tested, as Dr. Kull explains: "On the test rig, electric vehicles recharge their batteries by means of recuperation. If the batteries are fully charged, the vehicle brakes are activated. The brakes can overheat and, at worst, can even start to burn. Installing a test rig runs into the double-digit million range. The prototypes that are tested have an inestimable value. Monitoring using infrared cameras allows these investments to be protected through timely intervention." For its development of the camera, mk-messtechnik was nominated for the Esslingen district Innovation Award 2019.
Micromotors for precise alignment
To ensure precise positioning of the cameras, mk-messtechnik uses drives from FAULHABER. "We have experimented with servomotors and motors used in model-building, but they were not precise or robust enough. At FAULHABER we found the right motors."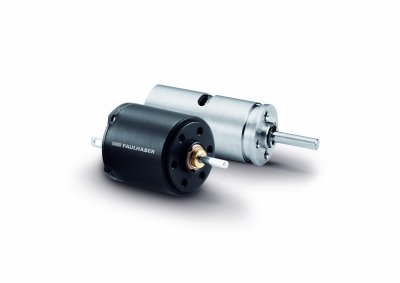 In the swivel/tilt head that positions the camera, two DC-micromotors of the 1516 … SR series with precious metal commutation are used in combination with a spur gearhead of the 15/8 series and the 900:1 transmission. "At first we tried a 500:1 transmission, but that was too fast; although the swivel head turns more slowly with the 900:1 transmission, it can move greater weights and also has optimum electrical shielding." The high level of efficiency was another reason for choosing the drive because the power required for swivelling is supplied by the batteries of the cameras. With the exception of the actual camera module and the drives, which were outsourced, mk-messtechnik develops and manufactures the entire system itself for the benefit of its customers, as Dr. Kull stresses: "When tasks become complex or individual modifications are necessary, developing and manufacturing products ourselves allows us to react extremely flexibly. For us, there is no such thing as impossible – at least not within the boundaries of physics."
The content & opinions in this article are the author's and do not necessarily represent the views of ManufacturingTomorrow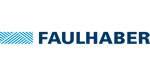 FAULHABER MICROMO
Since 1961, FAULHABER MICROMO has partnered with OEMs to deliver high precision, high performance, custom micro motion system solutions to markets such as medical, robotics and automation in North America. FAULHABER MICROMO's tradition of innovation started decades ago in Germany. The groundbreaking invention of the FAULHABER coreless winding started it all for a market that produces millions of motors today. How can the FAULHABER MICROMO team help you deliver your next innovation to market first? Learn more about MICROMO's solutions for the most demanding applications, our diverse motion products and technologies, online ordering, Engineering and R&D teams, Clean Room Assembly, Machining Center and other services at our Clearwater, FL facility at www.micromo.com.
Other Articles
Plastic can be found everywhere in our world, and injection molding is the universal, cost-effective production method used to form it into almost any shape: The raw material, plastic granulate, is heated until it is flowable and is then injected into a mold.
---
Comments (0)
This post does not have any comments. Be the first to leave a comment below.
---
Post A Comment
You must be logged in before you can post a comment. Login now.
Featured Product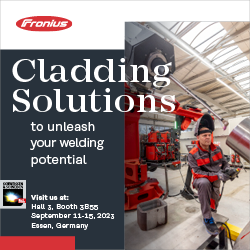 Ever since the invention of our "cold" MAG welding process Cold Metal Transfer (CMT), if not earlier, we have continuously achieved a technological edge in many welding-related areas, resulting in cutting-edge mechanized and automated welding systems. Advanced power source technology stabilizes the arc and ensures perfect welding results. Modern monitoring sensors optimize guidance of the welding torch and compensate for component tolerances. Last but not least, smart data documentation systems assist in perfecting the welding process. Collaborative systems, smart sensor technology, software solutions for data management, and offline programming including welding simulation open up profitable welding opportunities for metal processing companies starting with a single batch. That is why our robotic welding cells prove profitable not only for large companies, but also for small and medium-sized enterprises.