COVID-19 is still a problem, but with a little luck and a lot of hope, industries are close to reopening. While we see a break in the clouds, no one is quite sure what the road to recovery really means.
Readers Choice 2020: How to Accelerate Manufacturing Coming out of COVID-19
Dharmesh Godha, President and CTO | Advaiya
For those in manufacturing, the question remains: "how can we best adjust to the impact thrusted upon us due to the pandemic, and what measures can we take to help us accelerate out of this climate?"
Even more, it's imperative to evaluate how to modernize your operations quickly when you consider environmental factors that can impact manufacturing-based organizations such as regulatory policy, demand change, complex supply chains, dispersed teams, and global competition.
Improvement in manufacturing is an ongoing strategy. We've seen manufacturing implement quality strategies, inventory management systems and information technology. Today, in the midst of Industry 4.0, we are witnessing a lot of companies modernizing with digital transformation by coupling traditional manufacturing processes with the latest technologies and innovation.
In manufacturing, there are always multiple projects to oversee and countless activities being processed simultaneously. There are factors involving inventory, shipping, and supply chain that need to be accounted for, but they can all be difficult to manage without a modern technology platform in place – and that's before the pandemic.
The best way to move forward is by leveraging technology and innovation for change. This can be done with digital transformation – utilizing integrated business management software that provides functionality across your entire operations to drive your business forward. Manufacturing has many facets that can greatly benefit from digital transformation.
Taking Control of Data
Manufacturing companies are inundated with data and can be overwhelmed by the amount they have today, and what will flow in tomorrow. Data is a rich asset and should be looked upon accordingly. Manufacturing-driven businesses can start by unifying their data into a single platform to enrich the quality of reporting. Building systems to democratize access to real-time analytics for appropriate business users empowers them to make decisions "on the spot" based on a single version of the truth.
Improving Operational Efficiency
With this data management platform in place, manufacturing can better leverage dashboards, reports, and scorecards to strengthen decision making to improve efficiencies. Visualization tools can enable executives to gather insights and updates on key performance indicators in a simplified manner that are easy to interpret. These insights allow manufacturing to reduce waste, labor costs, material and overhead, while enhancing product quality. They can also lead to improved supplier negotiations, stronger customer relationships, and better predictions for the future.
Strengthening Functional Departments
Undergoing digital transformation can greatly improve functional business units. Take for example finance; going digital means better analysis for sales, materials, cost-benefit, demand-supply, and profit and loss. Digital technology streamlines procedures for monitoring, optimizes resource planning, and lowers costs. It identifies unexplored revenue channels, and minimizes internal costs and unnecessary expenses leading to greater profit margins.
Managing Supply Chains and Logistics
Supply chain management is always a chief concern. Going digital can lead to better analytics so that you can transform the management of supply chain logistics. Ultimately, this will improve quality, ensure timely deliveries, enhance monitoring of freight costs, optimize the performance of suppliers, and enable quicker identification of fluctuations in supply and demand.
Controlling Inventory
Inventory is a primary asset for manufacturing, but outdated control systems can lead to excessive costs, spoilage, obsolescence, theft, and over/under stock. With digital transformation, analytics can significantly improve tracking to reduce inventory costs, out-of-stock issues, and faulty sales forecasts.
There are many changes happening in today's economic and social environment due to the pandemic that are causing manufacturing organizations to modify their business model. The buyer/consumer is looking for new ways to purchase, while the supply chain and workforce has been impacted. However, undertaking digital transformation can enable manufacturing to adopt agility and diversity, both of which can lead to resiliency. With digital transformation, businesses can re-imagine customer value, manage supply-chain disruptions and handle delivery processes to adopt to the new normal in the workplace and marketplace. With these factors in mind, here are four main technology pillars that can help you modernize your manufacturing operations.
Project Management
Proper project management software allows you to integrate custom-built apps to bring your information into one comprehensive solution to get a cross-project view. With integration, you can connect sales, customer interactions, and operations into one platform. From this centralization, you will have a 360-degree view of all your projects and support functions. This will help you evaluate more meaningful reports and enable you to make faster, data-driven decisions to get a better handle on budget and costs. Project portfolio management technology also helps prioritize and schedule tasks, ensure compliance, anticipate customer needs, optimize resources, and streamline operations.
Business Analytics
Digital transformation can sharpen your ability to have deeper access to actionable analytics. By consolidating data, manufacturing-based organizations can benefit from improved data discovery and visualization. This strengthens reporting and speeds up decision making. It provides you with valuable knowledge for making predictions, identifying trends, and responding to market changes. With a holistic view of data, you can get greater insights into customers, workforce, and opportunities to make faster adjustments to sales, assets, financials, customer service, and workforce.
Automation and Productivity
By implementing collaboration software and integrated apps, on the web or via mobile, you can achieve seamless communication, team-status updates, and automated workflows. Management and employees can easily share content in a central location so all have access to the same information. This strengthens project control while at work or remote and for dispersed teams -- all accomplished without having to worry about infrastructure requirements. By empowering and enabling employees to share and synchronize progress and resource updates, you can make more informed decisions and greatly increase productivity.
Cloud Adoption
The number of manufacturers taking advantage of the cloud continues to rise sharply each year. You have several options when choosing a vendor as the three main providers are Amazon Web Services, Microsoft Azure, and Google Cloud Platform. While each provider has its own unique strengths, the decision comes down to your infrastructure needs, fit, and comfort. Generally, the benefits for cloud computing include paying for only the services you use; better scalability, 24/7 access from any location, and support for upgrades and new technology. Going to the cloud also frees up your tech staff to focus on more strategic initiatives.
Final Consideration
The proper application and fusion of technology and innovation across your manufacturing operations can substantially change the way you do business. Allocation costs to new initiatives while coming out of COVID-19 is a consideration for sure, but you don't have to embark on a full-fledged digital transformation initiative from the outset as you can begin your modernization in stages. As the transformation progresses, you should witness the meaningful impact of your new operations and realize a solid return on investment.
The good news is manufacturing can easily be transformed with digitization. You can quickly become nimbler and more agile, improving workspaces, workflow, costs, and performance. It all starts with vision and the desire to persevere, despite bumps in the road such as the one posed by the pandemic.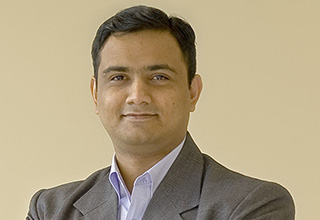 About Dharmesh Godha
Dharmesh Godha is President and CTO of Advaiya, a technology consulting and implementation services company that provides tailored digital transformation solutions with business applications and analytics. Dharmesh has more than 20 years' experience identifying and leveraging innovation, and numerous technology platforms for various project implementations.
The content & opinions in this article are the author's and do not necessarily represent the views of ManufacturingTomorrow
---
Comments (0)
This post does not have any comments. Be the first to leave a comment below.
---
Post A Comment
You must be logged in before you can post a comment. Login now.
Featured Product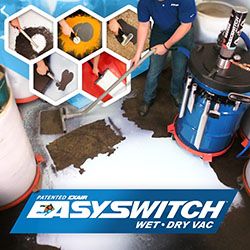 Super Air Knife reduces compressed air usage & noise when compared to other blowoffs. The Super Air Knife offers a more efficient way to clean, dry or cool parts, webs or conveyors. It delivers a uniform sheet of laminar airflow across entire length. https://exair.co/184_523 EXAIR is offering a special right now on Super Air Knives. Learn more at https://exair.co/184-sakpromo.com