With increased energy efficiency shorter flow paths minimize pressure drops reducing installation costs. Equally important in the ETO design process is the reduction of fluid leaks and upkeep.
Engineered-to-Order Mission Critical Hydraulic Manifolds Drive Overall Equipment Effectiveness of Fluid Power Systems
Nimit Patel, CEO | Hydraulic Manifolds USA
From small mobile machines to heavy industrial plants, manifolds are mission critical to fluid power systems. Fluid power engineers and OEMs understand the benefits of properly engineered hydraulic manifolds. Nearly all hydraulic manifolds are engineered-to-order (ETO) to ensure improved overall layout with less cumbersome hoses and fluid connections. Depending on the application, a small and compact sized manifold with cartridge valve design to suit confined spaces may remove the possibility for an "off the shelf" solution.
With increased energy efficiency shorter flow paths minimize pressure drops reducing installation costs. Equally important in the ETO design process is the reduction of fluid leaks and upkeep. Often times this comes from fewer connections that can wear and loosen.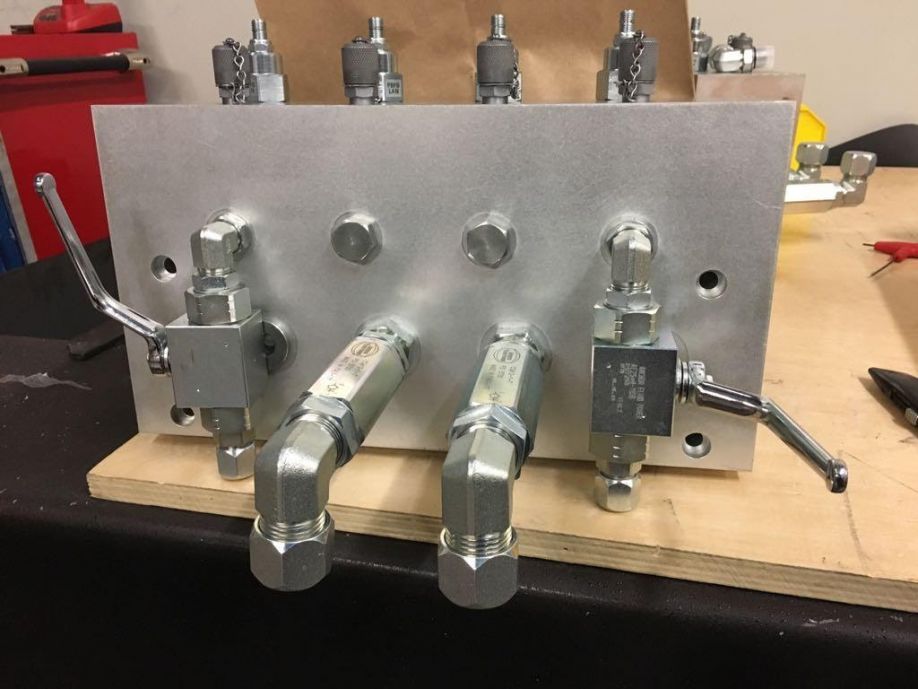 The best custom hydraulic manifolds require circuit integrity, design expertise, and manufacturing quality. The performance of any fluid power system is only as good as the level of expertise that produced it. The fluid power system relies on the quality of the manifold. OEMs in automotive, aviation, aerospace, and agricultural equipment mandate ISO certification and demand design and production teams to navigate the most difficult projects from design through production. These highly engineered solutions require experience to recommend design changes for both function and price optimization.
Defining hydraulic manifolds
A hydraulic manifold is a component which regulates fluid flow between pumps and actuators and other components in a hydraulic system. It is also known as "hydraulic integrated circuit" (HIC).
With a hydraulic system, the same fluid is circulated repeatedly from a fixed reservoir. Hydraulic oils are relatively incompressible liquids. The actuators are easily controllable and accurate positions, speeds, or forces. The fluid used for most hydraulic systems are mainly mineral oil types, but other fluids such as ethylene, glycol, or synthetic types are also common.
Hydraulic systems have one central power unit which has hoses running to and from the outlets to perform various high energy functions. Hydraulic systems as opposed to pneumatic systems operate at higher pressures, generating a higher force from smaller actuators occupying less space consumption in a work environment.
There are challenges with hydraulic manifolds which illustrate the importance of experience and core engineer competencies. It is common for purchasing to select the least expensive quote, just like shopping various machine shops for other machined products. Hydraulic manifolds require that engineering work closely with the manufacturing team for design optimization. Purchasing is often looking at short-term cost savings rather than efficiencies achieved during assembly, operations, and maintenance.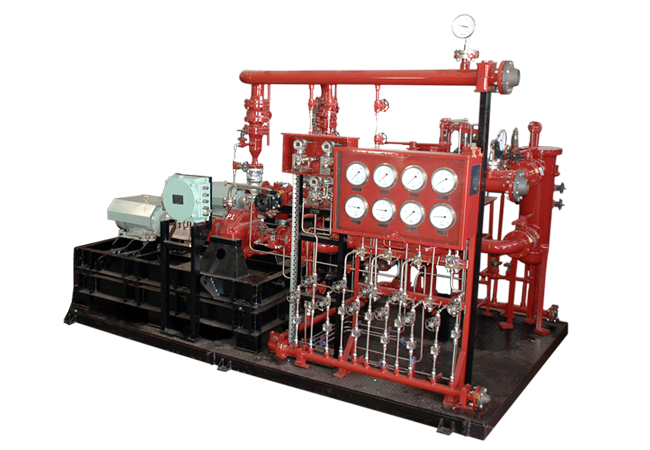 Poorly designed manifolds often lead to complex and time-consuming processes during assembly and integration. Valve spacing, wiring for solenoid valves, and clumsy hosing are some of the obvious things that should be considered during design.
During operations pressure drop, loss of energy, and overheating are signs of design improvement opportunities for hydraulic manifolds. Pressure spikes often lead to component failure, manifold metal fatigue, and shorter seal lifespans which cause major system failures.
It is necessary to choose a manifold manufacturer who understands design and has a strong team of manufacturing and hydraulic design engineers. Only ISO9001:2015 certified suppliers can provide assured internal processes with a higher degree of quality product reliance.
Reviewing seal materials, material and finish, environmental conditions and temperatures, pressure (maximum and working), duty cycle, and flow conditions (pump, accumulator, and return) are some of the considerations in the design of a custom hydraulic manifold. Engineers must look at port sizes, types, and locations, number of and type of valves, electrical voltage and connection, as well as mounting.
Choosing the right partner for manifold design leads to greater success and generates more revenue than creating a few dollars in cost savings.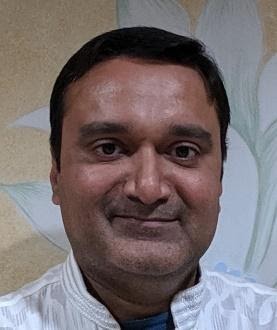 About Nimit Patel
Nimit Patel, CEO of Hydraulic Manifolds USA, brings innovation to the manufacture of custom and standard hydraulic manifolds or HIC, Hydraulic Integrated Circuits. Companies with difficult custom design challenges rely on engineering teams who bring almost 50 years of experience. Established 1971, as Selling Precision, the company grew steadily until relocating to its current state-of-the-art facility. In 2017, the company was rebranded as Hydraulic Manifolds USA, which more accurately reflects the global market presence as the leader in manufacturing custom and standard HIC units. ISO9001:2015-certified, the company has invested in the latest technology.
The content & opinions in this article are the author's and do not necessarily represent the views of ManufacturingTomorrow
---
Comments (0)
This post does not have any comments. Be the first to leave a comment below.
---
Post A Comment
You must be logged in before you can post a comment. Login now.
Featured Product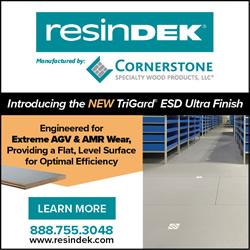 To maximize the productivity of an autonomous mobile robot (AMR) or automatic guided vehicle (AGV) deployment, it's critical to create the optimal environment that allows the vehicles to perform at their peak. For that reason, Cornerstone Specialty Wood Products, LLC® (www.resindek.com) created the TriGard® ESD Ultra finish for its ResinDek® engineered flooring panels. The TriGard ESD Ultra finish is ideal for high-traffic robotic applications characterized by highly repetitive movement patterns and defined travel paths.