Booth #503 - BigRep is the go to for large-format 3D printing. We will be offering demos throughout the show, where you can learn more about what sets us apart from some of the other thermoplastic extrusion printers at the RAPID+TCT.

Frank Marangell | BigRep America Inc.
Tell us about your company.
BigRep is the global leader in large-format 3D Printing and develops the world's largest serial production 3D printers. Our award-winning, German-engineered machines are establishing new standards in speed, reliability and efficiency. We also partner with the best and through collaborations with our strategic partners - including Bosch Rexroth, Etihad Airways and Deutsche Bahn - and key investors - including BASF, Koehler, Klöckner and Körber - we continue to develop complete solutions for integrated additive manufacturing systems, as well as a wide range of printing materials on an open-choice basis.
Your company will be exhibiting at RAPID + TCT, what is it that makes this an important event for your company?
BigRep is showcasing the highly anticipated BigRep PRO for only the 2nd time in North America at RAPID+TCT.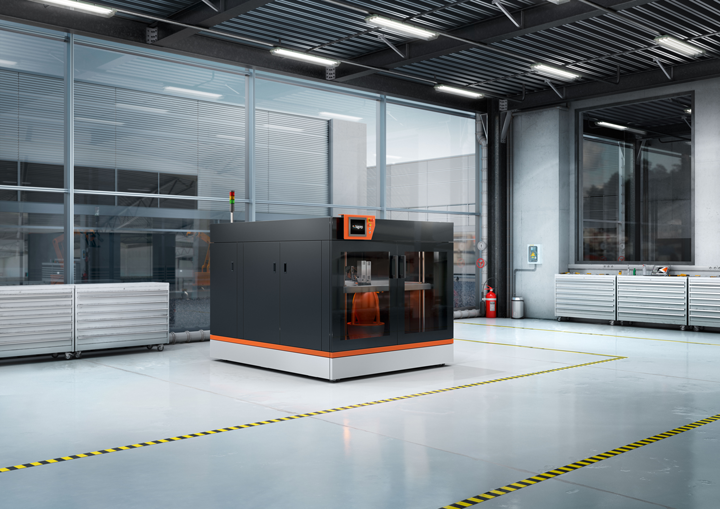 Powered by BigRep's new Metering Extruder Technology (MXT®), this industrial large-scale 3D printer is setting a new standard in speed and precision.
Plus we will be announcing something new on Monday, May 20th that will be showcased in our booth 503 as well. Last but not least, we will present NERA, the world's first fully 3D-printed e-motorbike for the first time in North America.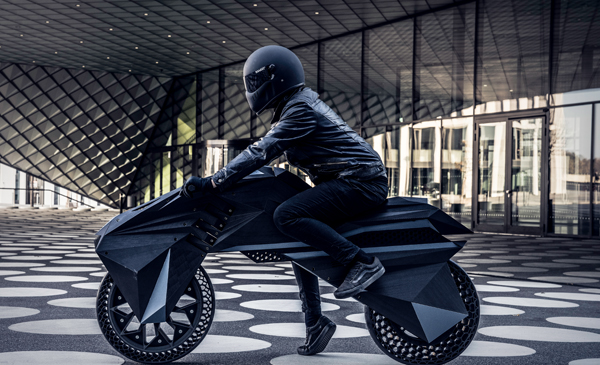 What makes your booth a must visit for RAPID + TCT Attendees?
BigRep is the go to for large-format 3D printing. We will be offering demos throughout the show, where you can learn more about what sets us apart from some of the other thermoplastic extrusion printers at the RAPID+TCT. We like to use the expression, Go Big – and we believe that once you Go BigRep, you won't want to go back.
RAPID + TCT has many educational sessions, forums & Demo's, is your company involved in any of them this year?
Our very own Marco Mattia – the lead designer of the NERAeBike will present how it came to life in just 12 short weeks from concept to final product. This will happen on Thursday at 10:45 am in the Applications Track. The NERA eBike will also be on display at RAPID+TCT.
You can also get a demo of the BigRep PRO at any time throughout RAPID by stopping by the booth.
When you get a chance to walk the exhibit hall floor yourself, what is it you will be most interested to see? Any educational sessions, pavilions etc. you plan on attending?
One of the great things about RAPID+TCT is that there is always something new to see and this creates a lot of excitement among attendees and exhibitors.
Manufacturing is undertaking rapid advancements, be it automation, 3D Technology, machine vision or data. Give us an idea on how your company and product is being utilized now in advanced manufacturing.
As a thought leader in 3D printing, BigRep is at the forefront of innovation and will continue to develop cutting-edge solutions for industrial AM. Our new printers are embedded with BigRep MXT®, an exclusive Metering Extruder Technology, and equipped with a state-of-the-art Bosch Rexroth motion control system – delivering unprecedented speed, precision and quality as well as IoT connectivity that fully integrates with Industry 4.0. This new technology allows for unmatched quality, repeatability and precision and will enable more opportunities for end use parts.
Give us your thoughts on what the future holds for manufacturers and there use of 3D technology.
Our customers want to invest in 3D printing and understand that additive and manufacturing are really a true power couple. Working in tandem, the combination of traditional manufacturing and additive manufacturing, gives you a competitive advantage and allows you to design parts faster, win more business and get products to market faster.
The content & opinions in this article are the author's and do not necessarily represent the views of ManufacturingTomorrow
---
Comments (0)
This post does not have any comments. Be the first to leave a comment below.
---
Post A Comment
You must be logged in before you can post a comment. Login now.
Featured Product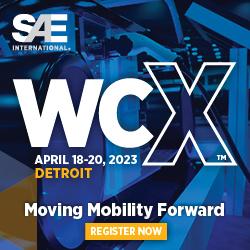 The COMVEC™ Technology Connection is the only North American event that addresses vehicles and equipment spanning the on-highway, off-highway, agricultural, construction, industrial, military and mining sectors. The content for this event is driven by the need to reduce C02 emissions and improve vehicle efficiencies for fuel savings. COMVEC covers the latest and critical need-to-know information impacting global commercial vehicles today and in the future. Make plans to join 850+ technical experts and business leaders for 3 days of professional development in the way of expert-led panel discussions, compelling technical sessions, influential keynotes, world-class networking, and a technology-driven exhibit show floor.