Booth #427 - At our booth, we will highlight case studies and success stories from Volkswagen, Ford and L'Oreal. These are all prime examples of companies who digitally distribute among different facilities and all manufacture locally.

Contributed by | Ultimaker
Tell us about your company
Since 2011, Ultimaker has built an open and easy-to-use solution of 3D printers, software, and materials that enable professional designers and engineers to innovate every day. Today, Ultimaker is the market leader in desktop 3D printing. From offices in the Netherlands, New York, Boston, and Singapore – plus production facilities in Europe and the US – its global team of over 400 employees work together to accelerate the world's transition to local, digital manufacturing.
Your company will be exhibiting at RAPID + TCT, what is it that makes this an important event for your company?
Ultimaker strives to accelerate the world's transition to digital distribution and local manufacturing. We felt it was important that the applications we showcased, and especially the connected customer success stories, needed to be a prime example of this message at RAPID + TCT.
What makes your booth a must visit for RAPID + TCT Attendees?
At our booth, we will highlight case studies and success stories from Volkswagen, Ford and L'Oreal. These are all prime examples of companies who digitally distribute among different facilities and all manufacture locally. Booth visitors will see how they can incorporate digital distribution and local manufacturing into their workflow and can browse documented success stories.
RAPID + TCT has many educational sessions, forums & Demo's, is your company involved in any of them this year?
We will have the Ultimaker 3 family and the Ultimaker S5 on display in our booth, with which we will use to 3D print parts as live demos. We're thrilled to showcase printed parts from customer success stories and interact with visitors to answer questions about our printers!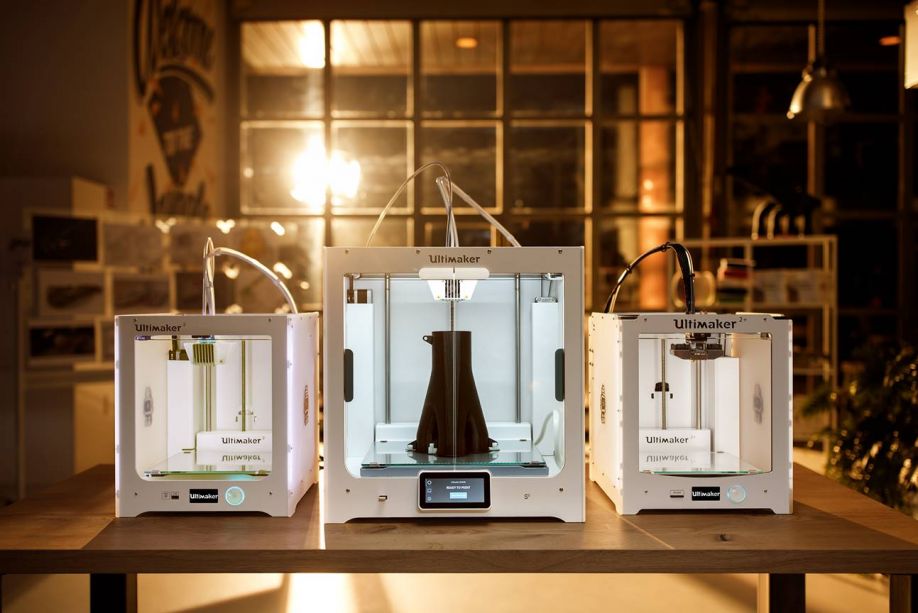 When you get a chance to walk the exhibit hall floor yourself, what is it you will be most interested to see?
Any educational sessions, pavilions etc. you plan on attending? The Ultimaker team is excited to walk the floor at RAPID + TCT and see what other companies have on display for the future of additive manufacturing. It'll be particularly exciting to attend sessions on 3D scanning, as we recently published two videos about Jefferson Health, a health system located in Philadelphia, which turns 2D scans into 3D models using Ultimaker printers to enhance patient care and prepare for complex surgeries.
Manufacturing is undertaking rapid advancements, be it automation, 3D Technology, machine vision or data. Give us an idea on how your company and product is being utilized now in advanced manufacturing.
Ultimaker 3D printers enable the swift creation of tools, jigs, and fixtures in advanced manufacturing which can boost production while minimizing costs. With a 3D printer like the Ultimaker S5 on or near the production line, you can have parts on demand, for a fraction of the material costs, and can iterate as and when you need. For example, Volkswagen Autoeuropa has improved tool ergonomics by 28% and final product quality by 35%. That's on top of savings of about $535,000 over two years. With 3D printing, businesses can also start building durable, low-volume, customized end-use parts and functional prototypes with no tooling cost and next to no lead time. The possibilities are endless!
Give us your thoughts on what the future holds for manufacturers and their use of 3D technology.
3D printing is already making measurable impacts on manufacturing in industries like engineering, automotive, architecture, education, and aerospace. As it continues to thrive in these spaces, we see most organizations having multiple 3D printers available for engineers and product specialists to quickly and efficiently churn out parts and improve the production line. This will not only cut costs and save time but also enable companies to harness the power of local manufacturing for streamlined processes and improved efficiency.
The content & opinions in this article are the author's and do not necessarily represent the views of ManufacturingTomorrow
---
Comments (0)
This post does not have any comments. Be the first to leave a comment below.
---
Post A Comment
You must be logged in before you can post a comment. Login now.
Featured Product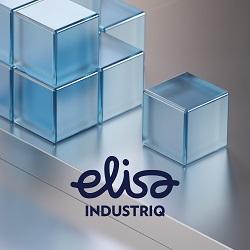 Elisa IndustrIQ's Supply Chain Management (SCM) solution is designed to enhance productivity, efficiency, and effectiveness throughout the entire supply chain. This advanced solution focuses on improving flexibility and responsiveness in both planning and operation execution, crucial for adapting to rapidly evolving markets. Our solution facilitates business growth by offering end-to-end visibility, essential for efficiently managing and streamlining supply chains. Key features include AI-powered demand forecasting, automated quoting and purchasing, intelligent replanning capabilities, structured collaboration tools, and direct supplier integration. These features can be tailored to align with your business and financial objectives, adding a strategic dimension to sales and operations planning and execution. The solution is designed to meet the manufacturing industry's needs for speed, resilience, and efficiency, primarily through innovative approaches to reduce business friction.