Booth #2165 - visitors will learn more about how Mazak's HYBRID Multi-Tasking innovations create new levels of cost efficiency.

Contributed by | Mazak
Tell us about your company.
Mazak Corporation is an industry leader in manufacturing technology. At its world-class Mazak iSmart Factory™ in Florence, Kentucky, the company designs and manufactures some of the world's most advanced HYBRID Multi-Tasking, Multi-Tasking, full 5-axis, turning and milling machines as well as digital-connectivity solutions for process optimization. With eight strategically located North American Mazak Technology Centers, Mazak provides customers with accessible local support for hands-on applications, service and sales, along with training and project collaboration. The Mazak website at mazakusa.com offers further information about the company's products, solutions, innovations and mission.
Your company will be exhibiting at RAPID + TCT. What is it that makes this an important event for your company?
Mazak Corporation designs and manufactures HYBRID Multi-Tasking machine tools that combine subtractive processes with additive and joining operations. Within that series are machines that can incorporate HOT WIRE AM (HWD) and LASER METAL DEPOSITION (AM) additive processes, as well as AUTO GEAR (AG) gear machining and FRICTION STIR WELDING (FSW) functions. We are excited to share our HYBRID additive innovations at RAPID + TCT and to help manufacturers find the right solutions to their production challenges.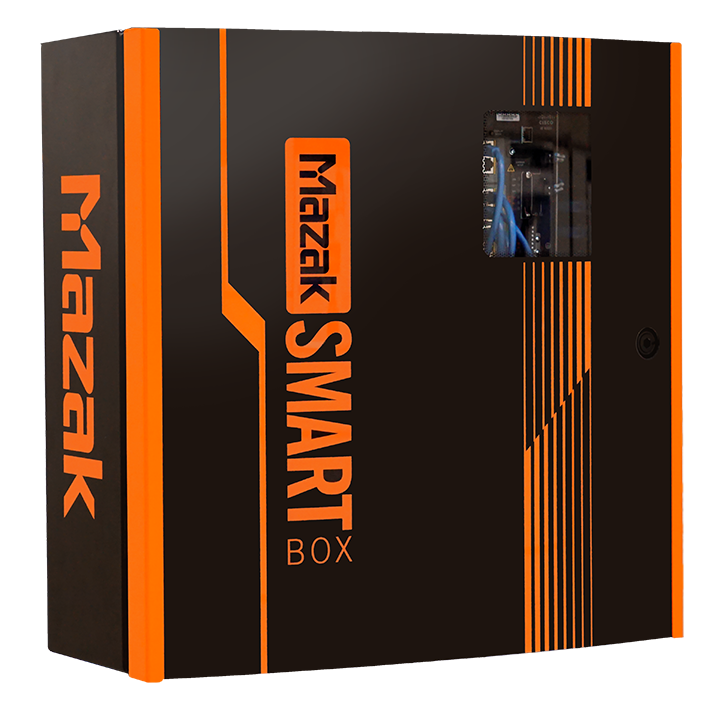 What makes your booth a must visit for RAPID + TCT Attendees?
In booth 2165, visitors will learn more about how Mazak's HYBRID Multi-Tasking innovations create new levels of cost efficiency. These highly productive combinations of additive, subtractive and joining processes can eliminate WIP and transform manufacturing operations through reduced lead times, improved part accuracy, shortened setup times and streamlined processes.
When you get a chance to walk the exhibit hall floor yourself, what is it you will be most interested to see? Any educational sessions, pavilions etc. you plan on attending?
We're excited to see the full range of technologies on exhibit. We believe this is an incredibly important realm of technology with enormous implications for future productivity.
Manufacturing is undertaking rapid advancements, be it automation, 3D Technology, machine vision or data. Give us an idea on how your company and product is being utilized now in advanced manufacturing.
Mazak SMOOTH Technology has revolutionized the performance of our machine tools with an all-encompassing, seamless platform that adds unmatched speed, accuracy, functionality and ergonomics to virtually every type of metalworking application. Under the SMOOTH Technology umbrella, Digital Solutions takes manufacturing to the next level and contributes to optimized production operations. These digital innovations include the Mazak SmartBox and MTConnect, Mazak Smooth CNC, Mazak Smooth Link and other Smooth Technologies for advanced machining, metrology and compensation, automation, monitoring and analytics.
Mazak SMOOTH Link syncs machines with mobile devices to monitor and manage equipment status at any time from a smartphone, tablet or laptop computer, with real-time information transferred securely via Wi-Fi.
Our Florence, Kentucky, manufacturing facility won the Plant Engineering Top Plant award for 2018, in part because of our commitment to machine digitization and networking through our iSMART Factory™ concept and Mazak SmartBox, a revolutionary launch platform for easy, highly secure entry into the IIoT. Mazak SmartBox monitors, analyzes and protects manufacturing data in our award-winning Kentucky facility. As a result of those innovations, we've become a machine-tool networking showcase for our customers, able to advise them on cyber security as well as connectivity in networking for manufacturers.
Mazak's groundbreaking HYBRID Multi-Tasking machines combine additive and subtractive capabilities to handle complex parts in a single setup and elevate DONE IN ONE® processing to new heights. HOT WIRE AM (HWD) uses an arc torch to melt metal wire directly onto workpieces, creating exceptionally precise sealing coatings and near-net-shape part features. LASER METAL DEPOSITION (AM) creates perfect coatings and intricate micromachined part features. Developed through Mazak MegaStir, FRICTION STIR WELDING (FSW) uses frictional heat and forging pressure to create full-penetration, defect-free welded joints with minimal heat-affected zones. AUTO GEAR (AG) makes skiving, milling and hobbing of OD spur, spline and helical gears more affordable than ever before.
Give us your thoughts on what the future holds for manufacturers and their use of 3D technology.
Additive manufacturing is one of the waves of the future. Its technologies will continue to expand and advance, enhancing the ability to compete in increasingly high-mix, low-volume production environments that call for more precision than ever before.
The content & opinions in this article are the author's and do not necessarily represent the views of ManufacturingTomorrow
---
Comments (0)
This post does not have any comments. Be the first to leave a comment below.
---
Post A Comment
You must be logged in before you can post a comment. Login now.
Featured Product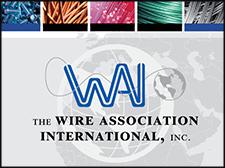 The Wire Association International (WAI), Inc., founded in 1930, is a worldwide technical society for wire and cable industry professionals. Based in Madison, Connecticut, USA, WAI collects and shares technical, manufacturing, and general business information to the ferrous, nonferrous, electrical, fiber optic, and fastener segments of the wire and cable industry. WAI hosts trade expositions, technical conferences, and educational programs.