In terms of manufacturing, flexibility refers to the machines being adaptable and responsive to change. In the case of flexible manufacturing, the machines are able to adapt processes and scale their operations according to different situations...
Creating a Flexible Manufacturing Facility Using Automation Technology
Aniruddh Parmar
Automation technology has transformed our lives and made it more convenient. The technology has impacted almost every major sector, especially the manufacturing industry. It has transformed the nature of manufacturing, streamlined the work-flow, automated the tedious and time-consuming tasks, reduced the time of operations thereby allowing the workforce to focus on other important task and augment their productivity. This has facilitated in the better economy of the manufacturing sector.
Presently, we are in the cusp of a new era of automation, an era that combines human efforts and machines. Cutting-edge technologies like robotics, machine learning, and artificial intelligence have paved their way into the sector and facilitated the machines to perform tasks matching or outperforming humans. These technologies have also transformed the automated manufacturing from being rigid to flexible.
A gamut of manufacturing firms is reckoning on the amalgamation of human efforts and technology for more efficient processes. In fact, scores of firms are embracing advanced automation technologies like machine learning and AI to make manufacturing facilities more flexible.
What is flexible manufacturing and how it is facilitated by automation?
In terms of manufacturing, flexibility refers to the machines being adaptable and responsive to change. In the case of flexible manufacturing, the machines are able to adapt processes and scale their operations according to different situations, expected outcomes and available options. It uses different manufacturing principles and technologies to achieve manufacturing goals. Flexible manufacturing is much better than traditional manufacturing as it leads to better outcomes.
Automated technology plays a crucial role in making manufacturing units more flexible:
It facilitates computerized monitoring of all the processes to prevent errors and maximize the efficiency

It makes the operations scalable according to different outputs and scenario

This type of manufacturing facilitates the manufacturers to synchronize the processes with the resources in order to achieve optimum efficiency and maximum outputs

It allows customization of the processes of manufacturing that too with rational cost and minimum downtime
Benefits of automation technology in creating a flexible manufacturing facility
Automation technology facilitates in the production of large varieties of same products
Many times in the manufacturing units, different varieties of a product are required. In the case of rigid manufacturing, this task would be difficult to achieve. However, with automation technology and machine learning tools, the manufacturing facilities can be programmed to manufacture different varieties of the same (homogenous) product.
Good ROI
Nowadays, all the companies are ready to spend big on technologies and new machinery if expected ROI is good. Since flexible manufacturing makes optimum use of machines, it is a wise investment. Though the initial investment may be huge, it is a profitable investment as it garners high ROI.
It requires limited inventory
In comparison to other production systems, the flexible manufacturing facilities/systems require inventory in a limited amount. Furthermore, inventory management software can be used to effectively manage the inventory and enhance productivity.
Minimal labor costs
Since the flexible manufacturing facility uses automated technology like robots and machines, it reduces the amount of manpower required. There is minimal need for labor as their task is performed by the machines. However, there is a need for human intervention to program the machines according to the expected outcomes. Thus, labor cost becomes quite low in the case of flexible manufacturing.
Quick manufacturing
As machines and automated technology is exploited in the process of manufacturing, it reduces the chances of errors and leads to speedy production. Inventory management software keeps a track of the inventory and prevents any bottleneck in the system. Furthermore, ERP software streamlines the processes flow within the manufacturing unit to quicken the manufacturing.
Enhanced Productivity
In manufacturing units that exploit automation technology, most of the mundane and less-important tasks are allocated to machines so manpower can be employed to perform other important tasks. In this way, both human efforts and machines can be combined together to achieve organizational efficiency. ERP software also is used by the organizations to integrate together all the essential processes to run the firm. In this way, ERP software streamlines the processes and leads to enhanced productivity of the organization.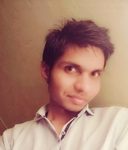 About Aniruddh Parmar
Aniruddh is Blogger and Software Analyst at SoftwareSuggest. He loves to dig deep into various ERP software systems and technologies. Ready to grab a cup of coffee anytime, if you want to talk about tech, cars, businesses or cricket.
The content & opinions in this article are the author's and do not necessarily represent the views of ManufacturingTomorrow
---
Comments (0)
This post does not have any comments. Be the first to leave a comment below.
---
Post A Comment
You must be logged in before you can post a comment. Login now.
Featured Product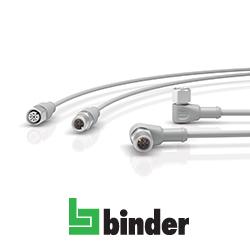 binder USA, LP, has expanded the M12 product family with the addition of the M12 A-Coded Connector, which is now certified for both Ecolab and FDA Code of Federal Regulations (CFR) Title 21 standards. The M12 A-Coded connectors are extraordinarily durable and IP69K-rated, ideal for harsh-duty and washdown applications in the food and beverage, pharmaceutical, and chemical industries. Available in 3, 4, 5, 8, and 12 contacts, the high quality stainless steel locking rings (V4A) and gold contact plating can also withstand UV exposure and shock and vibration.