Future Leaders Must be Prepared for the Role that Will Be. Not the Role that Is.
Uncovering the New Wave of Manufacturing Service Leaders
Vivek Joshi | Entytle
Recently one of the most authoritative voices in the service industry - The Service Council (TSC) - conducted a study to uncover how industrial manufacturing service leadersare thinking about improving customer experience, data-driven operations management, and knowledge management. One of the key elements that emerged from conversations among service executives was skill gap and the need for talent.
The recruitment, management and retention of top talent within industrial manufacturing firms is an extremely hot topic of discussion today more than ever, due to a variety of factors including:
Aging workforce
Competitive job market
The rise of millennials
It's been well documented that there is concern over talent shortage across a variety of sectors globally. According to a recent study by Manpower, 40% of global employers report talent shortages - which is in line with pre-financial crisis data. Another key insight that emerged from this study is that the number of employers training and developing existing employees to fill open positions has doubled from 1 in 5 to over half in the last few years alone. The good news is that employers are investing more resources into developing their own workforce rather than look outside to fill certain skill gaps. Henry Ford allegedly once said, "The only thing worse than training your employees and having them leave is not training them and having them stay." This statement, regardless of who its true author may be, will never lose its relevance. There is no manager who doesn't want highly skilled specialists on their team. Furthermore, investing in your own workforce always generates positive long term effects on employee retention, employer branding, and the ability to attract new talent. The bad news is that while this is certainly true to entry level and mid-management level jobs, things look very different for senior management and leadership positions.
Succession planning
The majority of service leaders who participated in The Service Council study expressed some concern over the next era of service business leaders who can navigate the increasingly demanding and evolving service business environment - aka succession planning.
The TSC study identifies three key takeaways when it comes to succession planning for the service enterprise:
Succession Planning is Not an Event: it must take place at all times and be built into the workforce and talent process.
Future Leaders Must be Prepared for the Role that Will Be. Not the Role that Is.
This IS a strategic initiative: apply data, governance, and process to leadership development
Less than one-half of the organizations that The Service Council polls have a developed succession planning or career path process for their front-line service workers. In response to the aging worker crisis in field service, organizations see the institution of a succession planning process as one of the primary solutions, but very few have adopted a formal process. The lack of a plan invites a high degree of business risk.
New leaders, new revenue
The human factor is the most important component in planning for the future and growing businesses. Practicing succession planning and formulating plans to grow internally ensures a sustainable workforce model for the future and in turn creates an environment to focus on service business growth. According to The Service Council, accomplishing these growth objectives has rocketed to the top of the priority list. A new generation of service leaders is now being tasked with bringing in new revenue. This can be tied to new service part or contract sales, or to increased up-selling and cross-selling within the existing customer base. Proactive sales efforts are now a requirement not only to new equipment sale, but also to the aftermarket.
In order to achieve full growth potential, organizations are starting to understand the value of predictability and proactivity in their service and support business. This doesn't remove the occurrence of reactive service incidents where the organization is tasked with responding effectively. With the aid of data and intelligence, organizations can now apply a level of proactive support to prepare and guide their customers through the challenge of a breakdown, failure or other incident.
Companies have already begun to conquer these aftermarket revenue challenges. CRM platforms like Salesforce, or field service management software like ServiceMax by GE and aftermarket engagement solutions like Entytle Insyghts are leveraging automation and even AI to tackle the aftermarket. But these solutions do require organizations and their leaders to embrace a certain degree of change. Moving from a reactive service approach to a more proactive one requires people, process and training. Only those leaders who are willing to embrace change will enable their organization to proactively go after untapped revenue sources such as the aftermarket to drive the organic growth they need to thrive.
Embracing change
In the Service Industry, leaders need to maintain an emphasis on succession planning and internal growth. Companies that only focus up will not have the right resources in place to survive the future if they don't focus across. Succession planning is just an aspect of being a leader who can embrace change – a valuable skill. By adopting a style of leadership that embraces change, companies will be agile in the way they deal externally with customers and internally with their own needs. The ability to continue to drive at people-oriented relationships with a strong service and business vision will persist as the hallmark of the future service leader.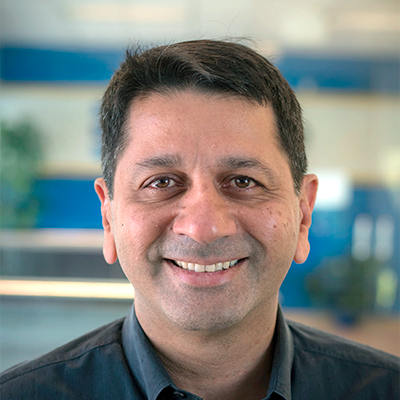 About Vivek Joshi
Vivek Joshi is the CEO and founder of Entytle, a Palo Alto-based company that helps B2B manufacturers increase customer loyalty and lifetime value. Entytle's AI-driven Aftermarket Engagement platform Insyghts assembles data from multiple systems, and processes that data to identify usage patterns and customer segments, deliver opportunities, and drive revenue from installed base.
The content & opinions in this article are the author's and do not necessarily represent the views of ManufacturingTomorrow
---
Comments (0)
This post does not have any comments. Be the first to leave a comment below.
---
Post A Comment
You must be logged in before you can post a comment. Login now.
Featured Product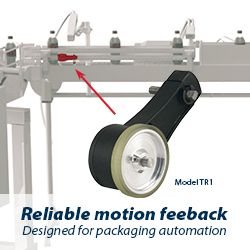 The Model TR1 Tru-Trac® linear measurement solution is a versatile option for tracking velocity, position, or distance over a wide variety of surfaces. An integrated encoder, measuring wheel, and spring-loaded torsion arm in one, compact unit, the Model TR1 is easy to install. The spring-loaded torsion arm offers adjustable torsion load, allowing the Model TR1 to be mounted in almost any orientation - even upside-down. The threaded shaft on the pivot axis is field reversible, providing mounting access from either side. With operating speeds up to 3000 feet per minute, a wide variety of configuration options - including multiple wheel material options - and a housing made from a durable, conductive composite material that minimizes static buildup, the Model TR1 Tru-Trac® is the ideal solution for countless applications.