3D digital manufacturing inherits several privacy and security-related challenges with multiple stake holders. Blockchain technology can be used for enabling data governance, data provenance, data auditability and data validation in 3D printing.
Using Blockchain Technology with 3D Printing Processes
Shane Fox & Vishal Singh | LINK3D
Please tell us a bit about LINK3D and your role in the Advanced Manufacturing Industry?
Shane Fox: "LINK3D develops Industrial 3D printing software to empower organizations across the globe adopting Industry 4.0. Our Digital Factory platform is trusted by Fortune 500 companies to lead them into the next industrial revolution and connect the digital thread. Digital Factory introduces automation into organizations' 3D printing workflows. This helps companies tie together their manufacturing ecosystems into one comprehensive and streamlined MES software solution, maximizing their 3D Printing production efficiency."
What is the blockchain?
"Blockchain is a distributed ledger technology which offers secure online transactions which are stored on multiple blocks such that they are variable, transparent, immutable, growing and irreversible. The records are stored on blocks which are linked and secured using cryptography. Each block contains a pointer to the previous block with timestamp and transaction data. Once stored, the data cannot be reversed without spending significant computing power. Blockchain technology achieves this by creating a decentralized consensus."
What is the value proposition for integrating blockchain into industrial 3d printing technology?
Vishal Singh: "There are several challenges the 3D printing industry faces. These challenges include file IP protection and file integrity (tamper-proof). Another challenge is to ensure repeatable printability, tracking the digital data trail to ensure traceability.
3D digital manufacturing inherits several privacy and security-related challenges with multiple stake holders. Blockchain technology can be used for enabling data governance, data provenance, data auditability and data validation in 3D printing."
What does it mean to say that your software (Digital Factory) is now using blockchain technology?
VS: "LINK3D Digital Factory sends part orders engineers place to internal facilities or certified vendors. On the facility side, the part is scheduled on a machine, printed and then shipped. LINK3D tracks all this data for traceability and recall as well as analytics for intelligent decision making. With LINK3D's integration with Blockchain technology, all the data and meta-data generated in the 3D printing data trail is stored on the Blockchain ledger. This makes the data immutable and creates a non-repudiable data log for recall, forensics or simply to track."
Can you give us a real world example of how the blockchain process works with Digital Factory?
VS: "LINK3D Digital factory interacts with blockchain to store critical data. Furthermore, LINK3D Digital Factory can work with enterprise chains or public blockchain in a secure, anonymous manner. Similar to how cryptocurrency currency transaction can be viewed on Blockchain, LINK3D's generated transactions and meta data can be viewed and tracked on the Blockchain ledger."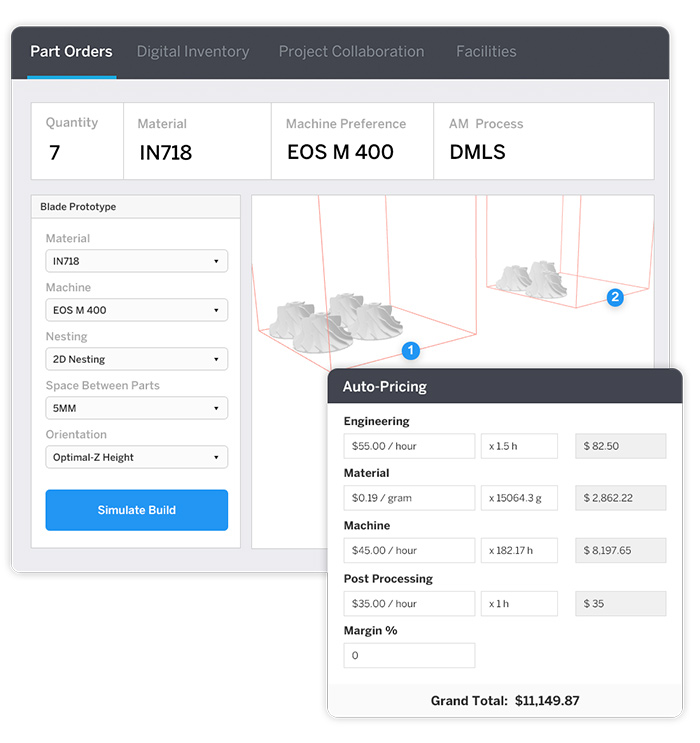 Where do you see industrial 3d printing trending toward in the next 1-2 years?
SF: "We believe the industry as a whole is heading closer and closer to series production, whether that be small custom unit production or large-scale series production. As more and more large players enter the space, it will drive the metal & polymer technology to develop it's technology at a rapid pace and focus more on series production instead of prototyping. We also believe software will take a much larger role in the development of the space by implementing machine learning & advanced workflow capabilities to automate the process & achieve repeatability."
How has the blockchain development changed the original Digital Factory software, specifically? (for clients, how it looks, etc.?)
VS: "Using Blockchain technology to power the LINK3D Digital Factory, we provide additional layers of security and data governance, critical in industrial 3D printing workflows. This enables LINK3D to provide additional guarantees on data integrity. It has made Digital Factory more advanced and robust, still offering same set of features but utilizing a robust distributed ledger. With this, LINK3D Digital Factory becomes the only 3D Printing workflow solution to implement blockchain, applying it for OEMs and service bureaus."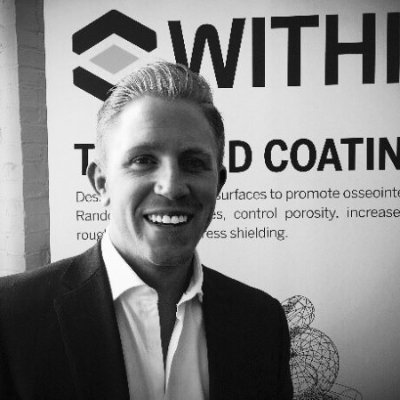 About Shane Fox
Shane Fox is a technology evangelist and entrepreneur specializing in Industrial 3D Printing. He has been at the forefront of the industrial 3D printing revolution, and has promoted innovative 3D printing technology in over 35 countries. Fox is currently the Co-Founder and CEO of Link3D, an innovative and intuitive technology connecting the Engineering community to Service Bureaus from around the world.
Fox gained expertise and global recognition in the 3D Printing world while becoming a partner for Within Technologies, a London-based 3D printing software and design consulting firm. Specializing in topological optimization (utilizing micro lattice structures for the industrial 3D printing space,) Fox helped to create a unique business model and success story. After the organization's acquisition––lead by software giant, Autodesk––Fox assumed a position leading product and business development for Autodesk's Within Medical division.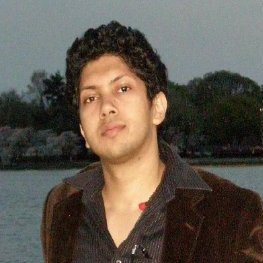 About Vishal Singh
Vishal is a technology leader with nearly 15 years of combined research and software development experience. He has led the development of several products both in enterprise and startup environments and has authored several approved US patents and scholarly papers in different top-notch conferences.
After completing his MS from Columbia University, he worked as computer scientist in the CS department. There he researched on scalability architectures, developed a carrier grade presence server and privacy and security of presence and location data. His work as research scientist at Columbia University established him as "outstanding world class researcher".
The content & opinions in this article are the author's and do not necessarily represent the views of ManufacturingTomorrow
---
Comments (0)
This post does not have any comments. Be the first to leave a comment below.
---
Post A Comment
You must be logged in before you can post a comment. Login now.
Featured Product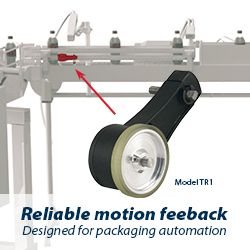 The Model TR1 Tru-Trac® linear measurement solution is a versatile option for tracking velocity, position, or distance over a wide variety of surfaces. An integrated encoder, measuring wheel, and spring-loaded torsion arm in one, compact unit, the Model TR1 is easy to install. The spring-loaded torsion arm offers adjustable torsion load, allowing the Model TR1 to be mounted in almost any orientation - even upside-down. The threaded shaft on the pivot axis is field reversible, providing mounting access from either side. With operating speeds up to 3000 feet per minute, a wide variety of configuration options - including multiple wheel material options - and a housing made from a durable, conductive composite material that minimizes static buildup, the Model TR1 Tru-Trac® is the ideal solution for countless applications.