White Paper - An Introduction To Machine Vision Toolkit
Machine Vision Can Do More Than You Think
Contributed by | Microscan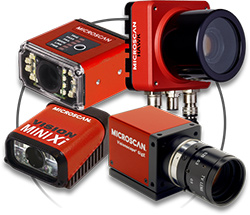 Many are unaware of the extent to which the theoretical field of computer vision has produced tangible benefits for manufacturing. Embodied in compact smart cameras as well as powerful, PC-connected camera systems, the brilliant work of academicians is being used daily to make industrial operations safer, steadier and more productive.
The ability to automatically extract information from digital images opens many doors for manufacturers striving to cut costs, improve quality and streamline their processes overall. The primary uses of machine vision are inspection, gauging, and robot guidance. This white paper by Omron Microscan explores machine vision's fundamental functions, benefits for industrial automation and real-world applications.
The content & opinions in this article are the author's and do not necessarily represent the views of ManufacturingTomorrow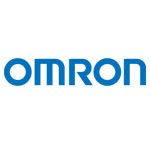 Omron Automation
Omron Automation is an industrial automation partner that creates, sells and services fully integrated automation solutions that include robotics, sensing, motion, logic, safety, and more. Established in 1933 and currently headed by President Yoshihito Yamada, Omron's 36,000 employees help businesses solve problems with creativity in more than 110 countries. Learn more at omron247.com. Microscan Systems is now a valued part of the Omron family.
Other Articles
At booth #LS-5970, visitors will receive a personalized sample product tin with candy assembled through the cooperation between humans and machines – right in front of their eyes!
Safety used to be treated somewhat as an afterthought, in that it was added as a separate system once all the other production equipment was in place. Nowadays, many manufacturers are seeing the benefits of integrated safety systems.
Booth #N4740 - One exciting example of flexible and interactive technology will be the new collaborative robots. The new line, brought by Omron and Techman, is safer, simpler to program and easier to integrate with other equipment
---
Comments (0)
This post does not have any comments. Be the first to leave a comment below.
---
Post A Comment
You must be logged in before you can post a comment. Login now.
Featured Product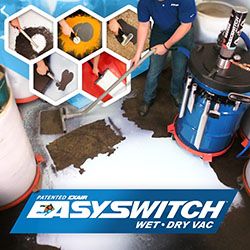 Static electricity can cause problems. • Materials tear, jam or curl • Webs and films cling to themselves • Electronic sensors fail, making false readings • Hazardous sparks or shocks • Product clings to itself, rollers, machine beds • Dust attraction ruins surface finishes EXAIR manufactures a complete line of Gen4™ static eliminators to remedy common static problems. Many use our engineered airflow products to minimize air use and noise while delivering maximum results by moving more static eliminating ions to the product surface. The Gen4 Ion Air Cannon™ neutralizes static electricity and cleans at distances up to 15 feet (4.6m) with no moving parts. It is ideal for those hard to reach spaces or confined areas that require a concentrated flow of static eliminating ions. With an optional pressure regulator, the air volume and velocity are infinitely adjustable over a wide range, for light to heavy duty applications. http://www.exair.com/184/sepromo.htm