In the case of Windows Compact, the death of a product is actually giving rise to a whole new world where the possibilities are truly amazing. What will you develop?
The Death of Windows CE Gives Rise to IoT Real-Time
Daron Underwood | Kingstar
Reprinted with permission from Kingstar's blog:
Although there has been no direct comment regarding the future of Windows Compact (CE), it's clear that CE is giving way to Windows 10 IoT Core. The interesting thing with CE is that it had two distinct use cases: products that had a real-time processing need and those that did not, or at least no need for tightly bounded determinism.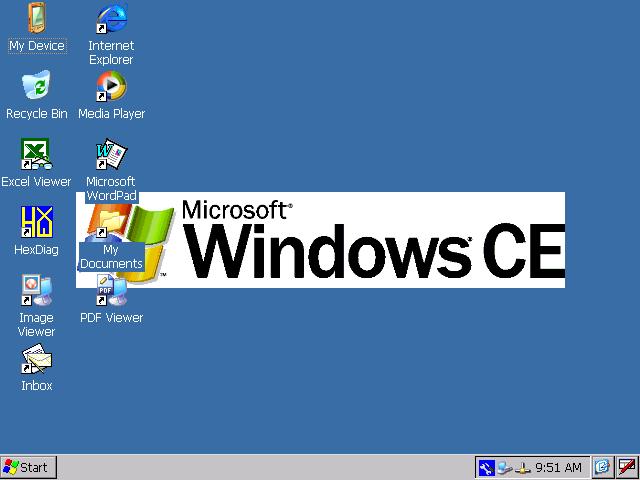 Given the two use cases, Windows 10 IoT Core can certainly meet the non-real-time needs with flying colors. But the other is a real problem for Microsoft. How can they keep these other users in the boat? This is where things come full circle. Many years ago, a small company, then named VenturCom, helped spawn the Windows Embedded movement with two products, the original Windows NT Embedded product and their own RTX (real-time extension) for Windows NT. Next came Windows XP embedded and Windows CE, both of which VenturCom supported with their real-time extension. Once Windows CE evolved to include a real-time kernel, VenturCom continued to focus RTX on the big Windows products.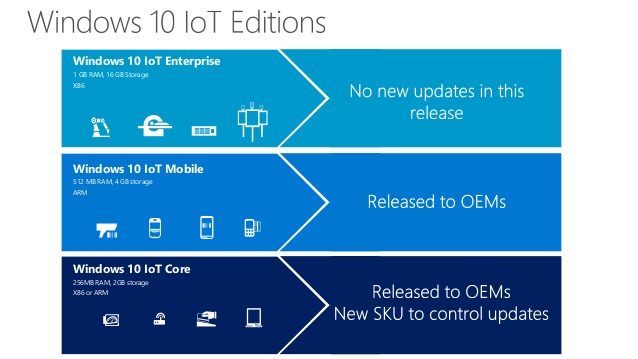 Fast forward to today. Microsoft has a great product for small, single purposed devices in Windows 10 IoT Core. This product will quickly supplant Windows Compact, but there is still a need to do some real-time, deterministic processing on these devices. Here is where we close the circle. VenturCom has evolved into IntervalZero, after a couple of rebrands and acquisitions. Now, IntervalZero's RTX product has evolved to RTX64, supporting 64-bit Windows 10. That means RTX64 can function on Windows 10 IoT core running on Intel architecture supporting 64-bit.
With the combination of Intel's low-powered, small form factor ATOM processors, Microsoft's consolidation of the Windows 10 OS for IoT devices, and IntervalZero's RTX64 product, there is a straightforward solution to the CE legacy. Not only that, we now have the ability to develop single real-time solutions that can work across the full range of small devices up to enterprise level systems without any binary modifications. Now that is powerful.
In the case of Windows Compact, the death of a product is actually giving rise to a whole new world where the possibilities are truly amazing. What will you develop?
The content & opinions in this article are the author's and do not necessarily represent the views of ManufacturingTomorrow

KINGSTAR
KINGSTAR Soft Motion Platform empowers you to dramatically reduce cost, time and complexity of hardware used for precision motion positioning and machine vision systems, with an industrial-grade real-time software-only solution. KINGSTAR's soft motion library and software PLC, built on EtherCAT standards and a real-time 64-bit Windows operating system, accelerate your time-to-market and enhance your efficiency and productivity with PC-based motion controllers for industrial machines
Other Articles
These success stories seek to highlight the industry-level challenges faced, the resulting automation and motion control requirements that need to be addressed, the results that can be achieved and the key platform strategy.
Booth #N9029 - we are previewing a soon-to-be released plugin for Mach4 CNC that was built with KINGSTAR Machine Automation Software, that features plug-&-play EtherCAT connectivity
Motion control systems are ideal for use in applications that require product positioning, rapid start and stop motions and synchronization of unconnected elements. PLCs have the capability to offer the required signals for commanding stepper systems and servos...
---
Comments (0)
This post does not have any comments. Be the first to leave a comment below.
---
Post A Comment
You must be logged in before you can post a comment. Login now.
Featured Product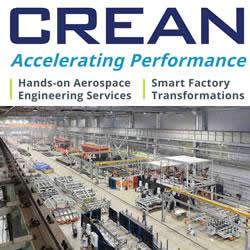 We model and analyze your current production operation by taking a System Wide approach. This will help you get to your true capacity and give you full Visibility, Insight and Control. Our program will be specially customized to your needs. We review your goals and critical drivers, look at your organization, identify your pain points and illuminate new financial opportunities. Our methodology has its roots in LEAN, Six Sigma, and Theory of Constraints but is augmented with internally developed methods specifically designed for High Mix production environments. We will optimize your resources to deliver maximum capacity. Our analysis will also take into account future growth planning.