Businesses, whether in order fulfillment or manufacturing, see the need to resolve certain pain points; the trigger is usually when a company sees the costs of delivery rising, increased labor costs, and a need to control inventory.
Inventory Technology Reinvented with Best-of-Breed Pick to Light Inventory Control
Thomas R. Cutler for | Voodoo Robotics
Pick-to-Light systems have been around for more than thirty years used primarily in warehouse operations, with lights mounted on racking to direct pickers to the correct items, quantities, and sequences to execute their task with greater efficiency and accuracy than paper-based methods.
While simple in concept, lights have represented a significant fixed capital expense with little consideration for variable use, often driven by seasonality, warehouse/distribution variance, and project management flux. From manufacturers to 3PL (third-party logistics) companies, these swings in low or high usage represented a level of waste as purchased lights went unused and wasted. Upward scalability in the Pick-to-Light space simply meant buying more lights with no options for downward scale. One company, Texas-based Voodoo Robotics has invented a different model for the new generation of Pick-to-Light.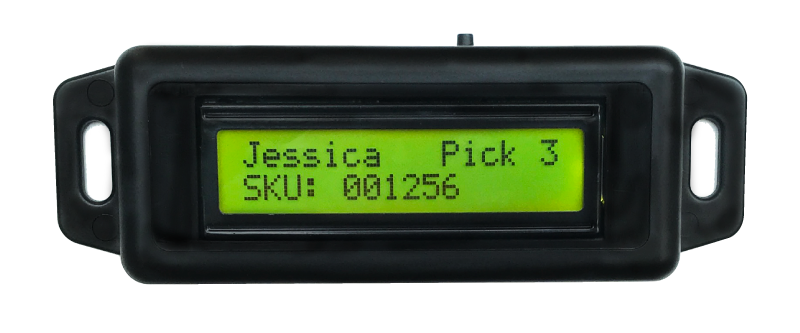 The new value proposition, according to Trevor Blumenau, CEO of Voodoo Robotics, recognizes that small manufacturers, distribution centers, and 3PLs are seeking flexible, easy-to-learn, and affordable technology solutions that are fully scalable to grow or shrink with any company's requirements. The system includes very economical Pick-to-Light devices which manage inventory in the warehouse. These devices are leased on a month-to-month basis, so small manufacturers can reduce capital outlay, paying for only the lights needed (returning those unneeded). It becomes the first variable inventory control expense in the industrial market based solely on use and need.
With the increasing demand for customizable manufacturing throughout the supply chain, a newer Pick-to-Light technology was needed that pioneers and advances the next generation of cost-effective picking solutions. By deploying a standard cloud-based system using modern Industrial Internet of Things (IioT) devices, there's no expensive server to buy or depreciate.
Voodoo Robotics Opens a New Window
The Window Outfitters (also known as TWO USA) believe that homes are more than just a place to live. Recognized for manufacturing the industry's best wood and aluminum shutters, the company has seen significant growth when their product is used to enclose outdoor patios and balconies as well as many other creative applications. The products are used in both residential and commercial settings. With its birthplace in Australia and U.S. headquarters in Dallas, Texas, TWO is very much an international company distributing in five different continents.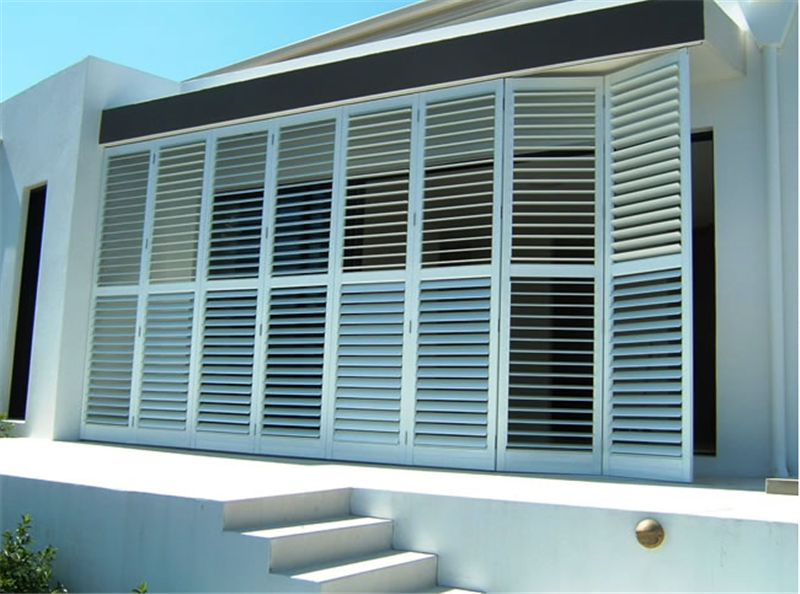 Texas-based The Window Outfitters, makers of custom wood and aluminum shutters
Ryan Fitzgerald, vice-president of The Window Outfitters, shared, "We struggled with a large number of SKU's and running them on Excel. We were not able to accurately report on WIP (work in progress) as jobs can be in the system for up to eight weeks. We needed a solution that would accurately forecast our inventory requirements. The biggest issue was that our inventory took three months to receive from ordering…by not including our WIP orders in the system, we were running out of stock. It affected our customers; lead times were drastically pushed out if we ran out of stock. We were attracted to Voodoo Robotics due to the simplicity and low cost. Voodoo Robotics created a system to account for WIP and live inventory depleting."
Like TWO, more manufacturers are seeking cost-effective options and Voodoo Robotics' Pick-to-Light system paired with its SKU-Keeper Inventory Management package, offers a new best-of-breed inventory management with basic functionality and an interesting pay-as-you-go automation model. An affordable solution, the system keeps track of received inventory and movements throughout the warehouse or manufacturing operation, while continuously updating information in the Pick-to-Light devices.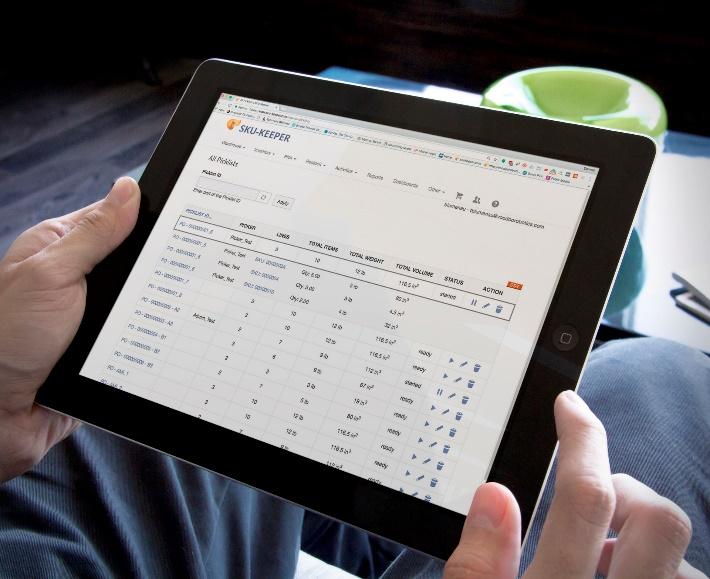 Voodoo Robotics SKU-Keeper Tablet with Picklist
Mike Raboy, Director of Customer Relations at Voodoo Robotics, installed the Pick-to-Light devices and SKU-Keeper Inventory Management system. Raboy described it this way, "Installation was very simple: I just used double-sided tape to attach the devices to the storage locations. When I was registering the device locations in the SKU-Keeper system, the guys from TWO were looking over my shoulder. I showed them what I was doing and how easy it was and they took over and did it themselves! Setting up the Pick-to-Light devices with a WMS or ERP is also very simple. All that's needed is a URL to communicate."
Businesses, whether in order fulfillment or manufacturing, see the need to resolve certain pain points; the trigger is usually when a company sees the costs of delivery rising, increased labor costs, and a need to control inventory. There is a clarity, the company has lost control and this newer model of Pick-to-Light quickly and easily brings back inventory control and accuracy.
About Thomas R. Cutler
Thomas R. Cutler is the President & CEO of Fort Lauderdale, Florida-based, TR Cutler, Inc., (www.trcutlerinc.com) Cutler is the founder of the Manufacturing Media Consortium including more than 6000 journalists, editors, and economists writing about trends in manufacturing, industry, material handling, and process improvement. Cutler authors more than 500 feature articles annually regarding the manufacturing sector and is the most published freelance industrial journalist worldwide. Cutler can be contacted at trcutler@trcutlerinc.com and can be followed on Twitter @ThomasRCutler.
The content & opinions in this article are the author's and do not necessarily represent the views of ManufacturingTomorrow
---
Comments (0)
This post does not have any comments. Be the first to leave a comment below.
---
Post A Comment
You must be logged in before you can post a comment. Login now.
Featured Product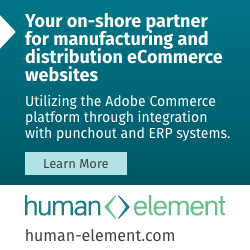 With Human Element, you will build a strategic partnership with experienced on-shore strategists and developers who understand the pain points unique to manufacturers and distributors. Using Agile methodologies and proven eCommerce website development strategies, our team positions clients for success.