The production version, still to be named, will extend the third dimension to a meter. GE Additive said the machines "build geometry will be customizable and scalable for an individual customers project. Its feature resolution and build-rate speeds will equal or better todays additive machines."
GE Is Building The World's Largest 'Additive' Machine For 3D Printing Metals
Tomas Kellner | GE Reports
3D printing is growing up. Literally. GE Additive, a new GE business dedicated to supplying 3D printers, materials and engineering consulting services, announced today it is developing the world's largest laser-powered 3D printer that prints parts from metal powder.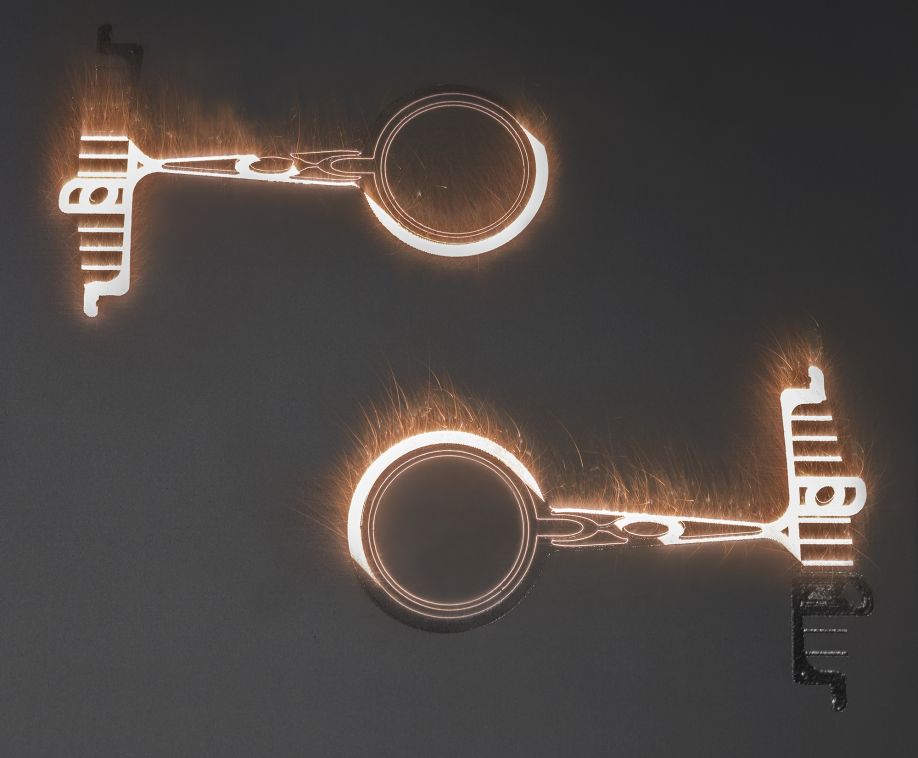 The printer will be able to make parts that fit inside a cube with 1-meter sides. "The machine will 3D print aviation parts suitable for making jet engine structural components and parts for single-aisle aircraft," said Mohammad Ehteshami, vice president and general manager of GE Additive. "It will also be applicable for manufacturers in the automotive, power, and oil and gas industries."
Additive machines fuse together fine layers of powdered metal with a laser beam and print three-dimensional objects directly from a computer file. With few limits on the final shape, the method gives engineers new freedoms and eliminates the need for factories filled with specialized machines or expensive tooling. "This is an engineer's dream," Ehteshami says.
Ehteshami's business made the announcement Tuesday at the Paris Air Show. It plans to unveil the machine in November at the Formnext Show in Frankfurt, Germany.
GE Aviation is already printing fuel nozzles for the LEAP family of jet engines that power next-generation Airbus, Boeing and COMAC single-aisle jets. Airbus and Boeing brought two of the planes to Paris this week. The company also is developing the Advanced Turboprop, the first commercial aircraft engine in history with a large portion of components made by additive manufacturing methods, which include 3D printing. The designers reduced 855 separate parts down to just 12. As a result, more than a third of the engine is 3D-printed.
Another plane flying in Paris is an Airbus A350 XWB, which has wing brackets made on a 3D printer designed by the German company Concept Laser. Last year, GE acquired a majority stake in Concept Laser and the company is now part of GE Additive. Concept Laser currently makes the largest metal power printer (see video above) and its engineers will work on the new machine together with GE experts.
The first "demonstrator" version of the printer, called ATLAS, will 3D print objects up to 1 meter long in at least two directions from titanium, aluminum and other metals.
The production version, still to be named, will extend the third dimension to a meter. GE Additive said the machine's "build geometry will be customizable and scalable for an individual customer's project. Its feature resolution and build-rate speeds will equal or better today's additive machines."
"We have customers collaborating with us, and they will receive beta versions of the machine by year's end," Ehteshami said. The production version will be available for purchase next year, he said.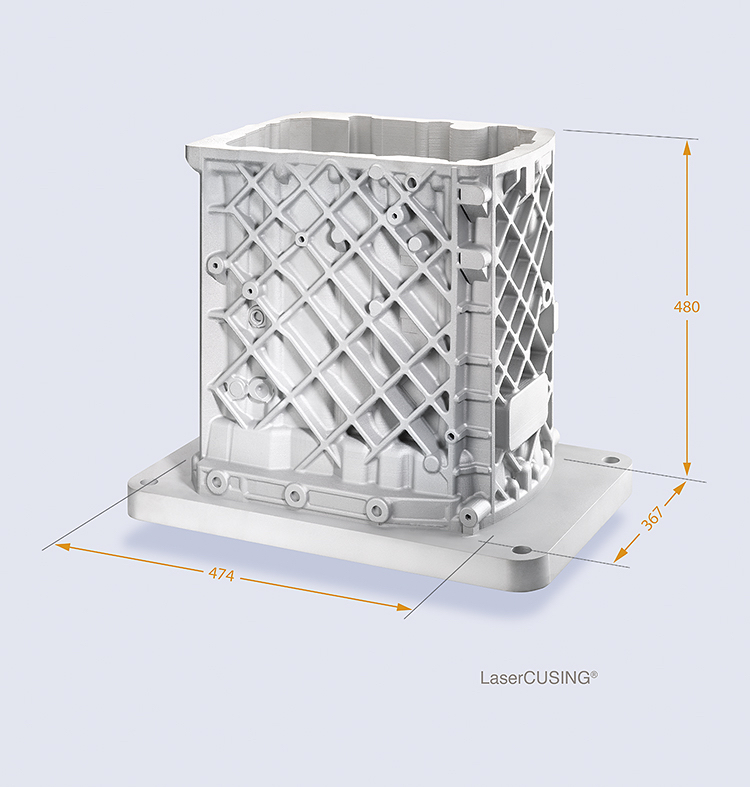 An engine block printed on a Concept Laser machine. Top and above image credit: Concept Laser.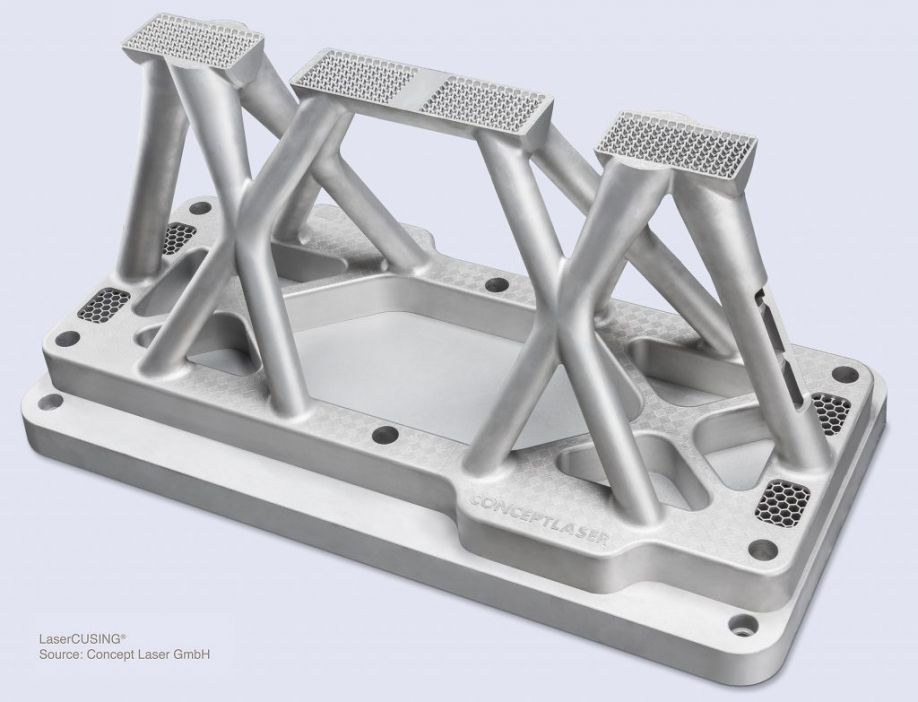 The first "demonstrator" version of the printer, called ATLAS, will 3D print objects up to 1 meter long in at least two directions from titanium, aluminum and other metals. Image credit: Concept Laser.
The content & opinions in this article are the author's and do not necessarily represent the views of ManufacturingTomorrow
---
Comments (0)
This post does not have any comments. Be the first to leave a comment below.
---
Post A Comment
You must be logged in before you can post a comment. Login now.
Featured Product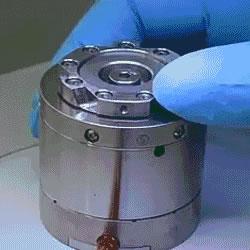 PI provides standard and custom linear, rotary, and spherical air bearing systems. They are available with 3-phase motors or voice coil motors, integral optical linear encoders. Our air bearings / and systems serve OEM, industrial, and research markets.