By connecting their factories all over the world, manufacturers can see the entire operation. They can make updates in real-time. They have vision into which plants are running efficiently or where there are production issues.
How Innovations Are Driving Advanced Technology in Manufacturing
Alberto Martinez | Lantek
Manufacturing is a hotbed of innovation as the industry transitions into the digital age. While this may seem contradictory to the traditional perceptions of manufacturing being "old school" and slow to adopt new technologies, the industry accounts for 70% of U.S. industrial research and development spending.1
With the digital transformation, the manufacturing industry is evolving rapidly as more and more companies understand the benefits of connecting their factories all over the world. With new technology and information changing quickly, manufacturers need to keep each other informed on new developments.1 There are number of innovations and technological advancements that are driving the industry to digitize. Here we examine the six biggest.
Industrial Internet of Things
The Industrial Internet of Things is a complex concept and a big challenge as it involves connecting everything within the company. Programming and integrating everything to work together makes the factories smarter, more efficient and more productive. With billions of connected devices, open platforms are key to making the integration easy. This connectivity gives us access to more information than we've ever had before.
By connecting their factories all over the world, manufacturers can see the entire operation. They can make updates in real-time. They have vision into which plants are running efficiently or where there are production issues. Sensors in the machine can detect disruptions anywhere in the process and alert managers on any of their devices (computer, smart phone, tablet, etc.).2
With this view, managers can determine the most cost effective path or factory to produce certain items. If there is a rush to manufacture certain products to make them available to customers, they can determine which plant can produce them the fastest.
Automation and Robots
Many of the traditional factory jobs are now being done by robots. Robots are programmed to perform a task which it can repeat with the same precision. Managers can remotely monitor the robots' performance and access progress reports, as well as make changes to its programming.
Automating these tasks improves the efficiency and productivity of the factory because the robots can perform for longer periods of time and with more consistency and accuracy than humans. The skills the workers now need are to program the robots and to analyze and understand the data that is collected on the robots' performance. Technology continues to improve making the robots more accurate and efficient.
Artificial Intelligence
Artificial intelligence (AI) is taking automation and robots to the next level. While robots are just repeating tools that only perform the specific task its programmed to do, AI learns and improves. AI can make decisions, such as replacing a part that sensors have found to be defective.3
AI is able to compile and analyze large amounts of data faster and find correlations and insights that humans cannot. It will eventually be able to use that data to understand the production system and re-program the robots to be more efficient. It may even get to the point where it can do it without human intervention.3
3D Printing
3D printing's biggest benefit is that it can help bring products to market faster. It does this in a number of ways:
3D printers can produce high quality items at volumes as low as a single unit, including entirely new designs and material structures and combinations.2

It can speed up testing, including producing prototypes faster. This in turn helps to get products to customers more quickly.

Computer-aided modeling tools can design, test, and improve products digitally at a faster, less expensive rate than physical testing.2
The number of materials that can be used in 3D printing continues to grow and offer new capabilities. Also, new advancements and technologies continue to improve the speed and quality of the 3D printed objects. These are the key factors that will expand the use of 3D printing in the future.
Augmented Reality
This is one of the key next steps for the future. Augmented reality elevates the complexity of products and services by increasing accuracy and can lead to the development of new hybrid technologies.4 Augmented Reality display can also overlay information and graphics over the work they are doing with detailed instructions.
Most manufacturers already have devices to share info between machines through glasses, tablets or other devices. Workers can access useful information about the specific machine they're working on at the time they need it. They can pull up online instruction manuals and videos to help them learn how to use the machine or work through a problem on the spot.
Now Is the Time for the Digital Transition
Overall, now is the moment that the conditions and environment for digitizing are coming together for manufactures to make the transition:
The technology is available.

Prices for the innovations and tools are coming down.

Most governments are willing and prepared to help companies.

New managers understand digital and are ready to implement the cultural change in their companies.
Through the innovations above, factories are entering into the digital world to be more efficient and productive. The connected view and the access to data are bringing about new possibilities. Even smaller companies that don't have capabilities for all of these innovations are exploring partnerships with other businesses that may have complementary skills to help them make the transition. Those that master these new skills will lead their spaces and have an advantage over competitors. Factories that continue to wait may find themselves too far behind.
1https://www.technologyreview.com/s/530686/making-innovation/
2https://www.wsj.com/articles/SB10001424127887323855804578510743894302344
3https://3dprint.com/166213/truly-advanced-manufacturing/
4 http://advancedmanufacturinginsight.com/archived-articles/item/augmented-reality-manufacturing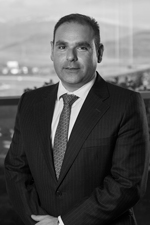 About Alberto Martinez
Alberto Martinez is CEO of Lantek, a leading company in the development, commercialization and integration of management software solutions (CAD/CAM, MES, ERP, Advanced Manufacturing) for the global sheet metal industry. Martinez teaches mechanical engineering and Business Administration to Masters students at Industrial Engineers University of Bilbao (2012 – 2017) and Deusto University of Bilbao (2014 – 2017).
The content & opinions in this article are the author's and do not necessarily represent the views of ManufacturingTomorrow
---
Comments (0)
This post does not have any comments. Be the first to leave a comment below.
---
Post A Comment
You must be logged in before you can post a comment. Login now.
Featured Product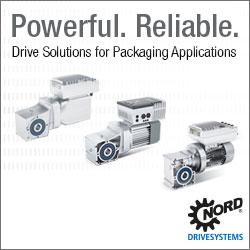 NORD gear units, motors, and electronic control products focus on durability, adaptability, and high efficiency for a wide range of manufacturing applications with over 20,000,000 standard configuration options. Featuring IE5+ PMS motors that can work effectively at partial loads and low speeds thanks to their constant torque and high overload capacity. Their smooth surface and ventilated designs provide ultimate versatility and variant reduction. Combined with surface protection options, such as IP69k or NORD's state-of-the-art nsd tupH Sealed Surface Conversion System, NORD drives are ready to take on the demands of extreme manufacturing environments.