Over 2500 manufacturing executives, engineers and enthusiasts will meet at Manufacturing in America 2017, which will be held on March 22 and 23rd at the Detroit Marriott located at the Renaissance Center in downtown Detroit.

Len Calderone for | ManufacturingTomorrow
Over 2500 manufacturing executives, engineers and enthusiasts will meet at Manufacturing in America 2017, which will be held on March 22 and 23rd at the Detroit Marriott located at the Renaissance Center in downtown Detroit. There is no cost to attend. Register at attendMiA.com.
This is your opportunity to learn about the newest technologies, share ideas, and be a part of advancing the future of manufacturing. The Automotive Manufacturing Summit will hold over 100 technical learning seminars at the show.
If your field is engineering management, electrical engineering, controls engineering, facilities management, energy and sustainability, plant maintenance, plant safety, or operations, you will find multiple seminars covering the latest technology and how it can benefit your company.
This distinctive trade show has 50 exhibitor booths, which allow you to have discussions with an industry expert and the opportunity to discuss your needs and problems you face in the implementation of technology.
The Student Zone is in its second year where 9th through 12th grade students from Oakland, Macomb, and Wayne counties will participate in educational and hands-on workshops. The students will learn about exciting careers in manufacturing. As a bonus, they will have the opportunity to apply for a 1-day internship with local manufacturing companies.
The Digital Enterprise Suite assists manufacturing companies in streamlining and digitalizing their complete business process, seamlessly integrating suppliers. A company can begin at any point of their value chain, from product design to service, and can extend digitalization gradually, depending on their current needs. There is a broad suite of solutions for product design in a digital environment; process innovation by linking all manufacturing disciplines with product engineering; manage the entire lifecycle of a plant starting with plant engineering through to automation; manage real-time scalable data process information; and an open cloud platform of a powerful IoT operating system with data analytics and connectivity capabilities, tools for developers, applications and services.
Some of the exhibitors at the show are:
Electro-Matic is a presenting exhibitor, which has helped transform American industry by supplying automation components and solutions to leading U. S. manufacturers. The company develops practical applications for industrial, commercial and retail markets. As a technology company, they help their customers turn innovation into value.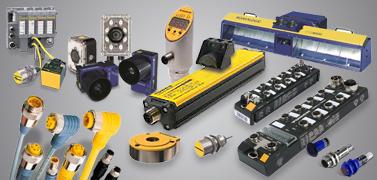 Rittal Corporation is the U.S. subsidiary of Rittal GmbH & Co. KG in Germany and was founded in Springfield, Ohio in 1982. Its parent company has offices in more than 70 countries and manufacturing facilities on four continents.
Rittal manufactures the world's leading industrial and IT enclosures, racks and accessories, including high efficiency, high density climate control and power management systems for industrial, data center, outdoor and hybrid applications. Rittal's off-the-shelf standard, modified standard and custom-engineered products are known throughout the world as high quality, affordable solutions for practically any industrial or IT infrastructure application from single enclosures to comprehensive systems.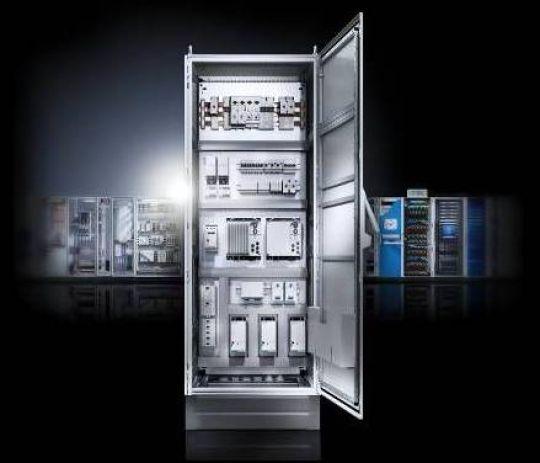 Turck is a pioneer in industrial automation technology. As a specialist in sensor, fieldbus, and connectivity, as well as interface technology, human-machine interfaces (HMI), and RFID systems, Turck offers efficient solutions for factory and process automation applications. They have state-of-the-art production facilities in Germany, Switzerland, Mexico, China, and the USA.
Turck's products and automation solutions can be found in the chemical and pharmaceutical industry, transport and handling, food and packaging, or in-machine and plant construction.

ATI Industrial Automation is the world-leading engineering-based developer of robotic accessories and robot arm tooling, including Automatic Tool Changers, Multi-Axis Force/Torque Sensing Systems, Utility Couplers, Robotic Deburring Tools, Robotic Collision Sensors, Manual Tool Changers, and Compliance Devices.
Their robot end-effector products are found in thousands of successful applications around the world. A robotic end-effector is any object attached to the robot flange (wrist) that serves a function, including robotic grippers, robotic tool changers, robotic collision sensors, robotic rotary joints, robotic press tooling, compliance devices, robotic paint guns, robotic deburring tools, robotic arc welding guns, and robotic transguns.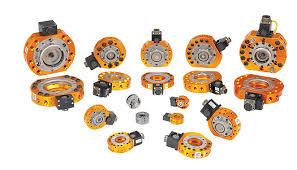 Brave Control Solutions is a systems integration company with an experienced team of electrical designers and engineers, who transform manufacturing problems into custom automation solutions. Brave is a company that specializes in solving a variety of complex manufacturing and industrial automated systems integration issues, and they provide all the services required to design, build and commission the controls solution for a customer's automation or process project.
Fortress Interlocks has a simple mission, which is to help businesses protect their human and capital assets. They do this by designing and manufacturing safety interlock systems for industrial applications. Using interlocks, their products ensure all activities are undertaken in a safe, predetermined sequence. This creates a safer workplace where employees are safeguarded from injury and equipment is protected from damage.
Their tGard is the new innovative approach to controlling access to hazardous machinery and equipment, while their mGard is the premier range of trapped key interlocks for industrial safety applications, which is a method of controlling two or more independent operations, which must take place in a predetermined sequence.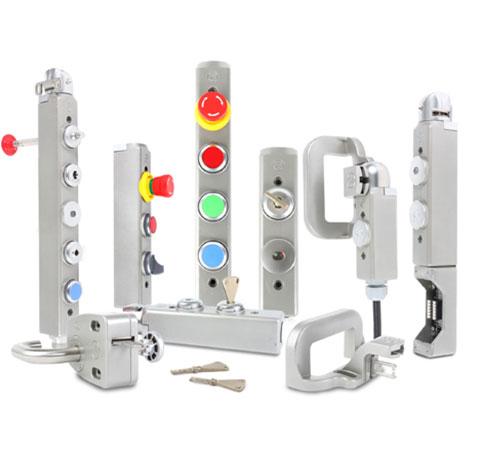 As a long-term partner of the Automotive industry, Siemens offers a comprehensive range of products, systems and solutions across all steps of automotive manufacturing, as well as customized solutions for infrastructure. Their solutions cover the press shop, body shop, paint shop, powertrain, assembly and infrastructure.
The automotive industry is facing dramatic changes in the years to come, inside the car as well as in production. There is a huge shift occurring from traditional engine concepts to e-cars to self-driving cars and autonomous production systems, as well as composite materials that require innovative production processes.

WireCrafters LLC is the nation's leading producer of wire partition products. They developed a partition system that has changed the industry. The inherent simplicity and strength of their wire partition system handles many applications for wire partitions. Not only can their system handle the traditional partition uses, such as the construction of tool cribs, secured storage areas, and maintenance cages; but also, machine guards, physical barriers for robotic work cells, pallet rack backing, vertical lift enclosures, and DEA approved pharmaceutical enclosures.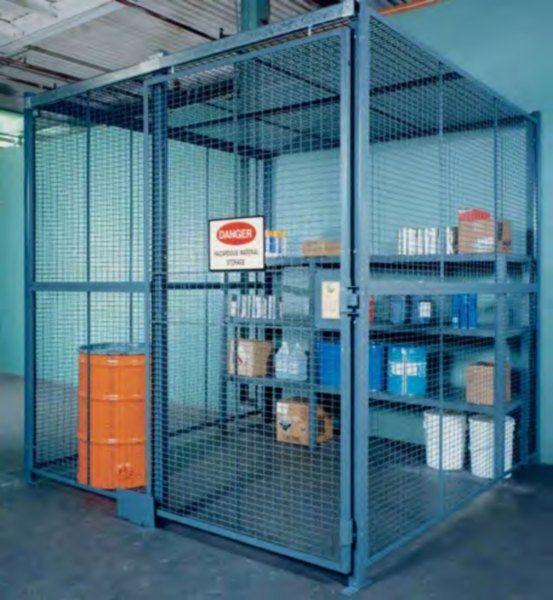 Veaps Inc. is a systems integration company providing industrial automation, validation and project management services. Their solutions result in greater safety, compliance and productivity, as well as lower lifecycle costs and consistent quality for clients in industries such as automotive, consumer product, pharmaceutical, medical device and utilities. They troubleshoot assembly line productivity issues to designing multiple million-dollar greenfield construction projects.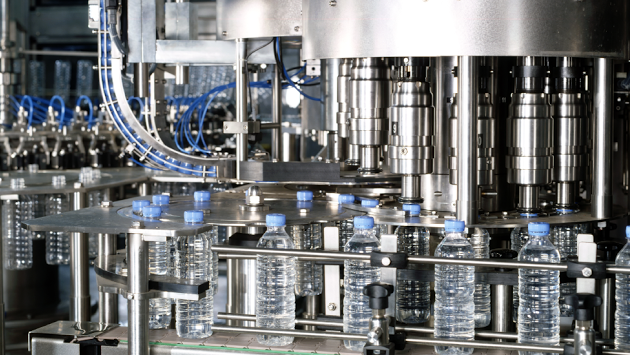 Hilscher Gesellschaft für Systemautomation mbH's core competence is ASIC technology for fieldbus and Real-Time Ethernet, as well as the development and production of industrial communication solutions for modern factory automation. Hilscher's products range from PC cards, gateways, OEM plug-in modules to powerful ASICs including all main fieldbus and Real-Time Ethernet protocol stacks. These are used worldwide for communication between automation devices and control systems.

Fori Automation Inc., has built a strong reputation by designing and integrating state of the art automated systems for the aerospace, automotive and defense industries. Fori's products include: Automated Guided Vehicles (AGV's), Chassis Marriage Systems, 3-D Wheel Aligners, Toe Automation, Headlamp Aimers, Fluid Fill Systems, Roll & Brake Testing Systems, Tire & Wheel Systems, Tire Loading & Installation, Caster / Camber Set Systems, Front Corner & Engine Dress Up, Motor & Transmission Assembly, Carpet & Cockpit Installation, Door & Seat Installation, and Urethane & Glass Systems. Fori's special machining division produces aluminum & steel welding systems in primarily under body applications, frame assembly and handling systems.
Festo is a leading global manufacturer of pneumatic and electromechanical systems, components, and controls for process control and factory automation solutions. They believe that intelligent automation isn't just about movement—it's movement with purpose. It's also about products that come with expert advice and differentiated customer support. Their aim is to help their customers make their products faster, smarter and more precise.
Festo has solutions for their customers' requirements, such as pneumatic components, electric drive technology, or hybrid systems for their factory or process automation application.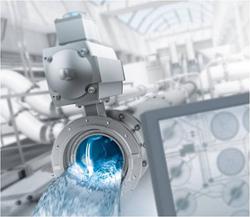 Conductix-Wampfler designs, manufactures, and installs/services a wide range of conductor bar systems, transit conductor rails, slip ring assemblies, and inductive power transfer (IPT®) systems, as well as cable festoons, spring driven cable reels, and motor driven cable reels. They also offer an array of crane controls, including push button pendants, radio remote controls, and bumpers. For assembly areas, they engineer compressed air and electric delivery systems, and offer workstations, spring balancers, and air balancers.
Helukabel has been one of the most successful companies in the field of cable and wire that can be used in many applications across a range of market sectors. Their extensive selection of cables and wires includes Flexible Tray Cable for both stationary and flexing applications, High-Flex Robotic Cable for continuous flexing applications, VFD and Servo Motor Cable, Data, Network and BUS Cable, Specialty/Custom-built Cables, Cable Accessories, and Cable Protection Systems for robotic and automated handling systems.
Manufacturing in America 2017 is a must attend show for any manufacturer, who wants to keep abreast of new technology and existing proven systems.
The content & opinions in this article are the author's and do not necessarily represent the views of ManufacturingTomorrow
---
Comments (0)
This post does not have any comments. Be the first to leave a comment below.
---
Post A Comment
You must be logged in before you can post a comment. Login now.
Featured Product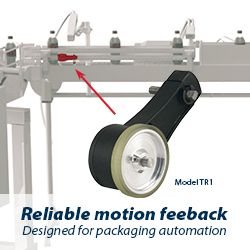 The Model TR1 Tru-Trac™ linear measurement solution is a versatile option for tracking velocity, position, or distance over a wide variety of surfaces. An integrated encoder, measuring wheel, and spring-loaded torsion arm in one, compact unit, the Model TR1 is easy to install. The spring-loaded torsion arm offers adjustable torsion load, allowing the Model TR1 to be mounted in almost any orientation - even upside-down. The threaded shaft on the pivot axis is field reversible, providing mounting access from either side. With operating speeds up to 3000 feet per minute, a wide variety of configuration options - including multiple wheel material options - and a housing made from a durable, conductive composite material that minimizes static buildup, the Model TR1 Tru-Trac™ is the ideal solution for countless applications.