Remember that these trends are already in place, for the most part. What you'll deal with are advancements and enhancements that make the trends more apparent.
Maintenance Trends in 2017
Patrick O'Rahilly | FactoryFix
Changes to an industry, be they technological or administrative, can throw employees for a loop as they try to adjust while still producing the same quality of work. New circumstances that change how employees deal with workplace issues and practical on-the-floor conditions place additional pressure on the employees, and it's better if the employees can have advance knowledge of trends that may take hold during the year. In 2017, several maintenance trends in manufacturing are in the forecast (some are here already), and companies that haven't gotten ready for these changes may find themselves falling behind rapidly. These trends, specifically, may be key to success this year.
Breaking the Stereotype
Part of the problem lies with a number of stereotypes that companies have about the maintenance team. One awful stereotype is that maintenance workers aren't smart enough to really understand how to use technology. If that's the image you have of a maintenance worker, ask yourself why you have that person repairing the very machines that keep your business in business. Maintenance workers have to be solidly smart and tech-savvy to fix manufacturing machines.
Another issue is that many people, both on the maintenance team and off, hold on to the old idea that adapting new technology is too hard. In the past, that might have been the case. Now, however, people are so used to advanced technology that learning a new system is much easier than in previous decades. New versions of software also tend to integrate smoothly with older versions.
A New Technological Generation
Never assume that an older worker just doesn't get technology -- think of all the senior citizens who are active bloggers and tech adopters. However, as those older workers retire, new workers, many who have grown up with computers and other later technology, and who have a better understanding of how that technology can be leveraged to improve efficiency, will take their places.
These workers may also be better at handling multiple tasks. While "multitasking" itself is often distracting and inefficient, the ability to handle more than one source of input at one time can be helpful when trying to solve a problem quickly. Growing up with such a wealth of technology around them has helped younger workers to better sort out multiple streams of information.
Increasing Automation
Plant managers and owners are choosing to automate more of their facilities. Newer automation technology models are now less bulky and much safer for factory workers to be around. These improvements in factory automation are also highly collaborative, which has led to improved efficiency between manufacturing sites. The technology used in today's automated factories is smarter, stronger, and more flexible than ever before. Auto-tuning, new interface designs, and more have increased energy savings and maintenance efficiency.
If your company decides to head this way, look for flexible automation that you can re-program, that can handle multiple tasks (especially at the same time), that can save enough money in operating costs to pay back the initial investment or purchase price, and that can be assigned to specific niches in the factory as needed.
Increase in the Gig Economy
A couple of decades ago, when companies figured out that outsourcing jobs would save money, they outsourced with a vengeance. Since then, though, more workers have gone freelance, resulting in an economy that has increasingly relied on short-term gigs (hence the name "gig economy") for an ever-changing list of companies. This has led to economic benefits for those companies as there is less of a tax burden when you use freelancers instead of in-house employees.
Environment and Conservation
Companies need to get with the program and enhance their environmental friendliness, from better recycling to extending equipment life spans. Overall equipment effectiveness (OEE) and OEE calculation are essential for re-evaluating how equipment is used and how it can be preserved so that it lasts longer. Companies need to look at all aspects of the business, from cafeteria napkin use to maintenance supply requests and find ways to tighten up without restricting workers too much. Green certifications such as LEED are now selling points as customers seek companies that are trying to be sustainable.
The Internet of Things and Your Company
As more appliances and devices come online to form the Internet of Things (IoT), the more data your company will be able to collect regarding workplace conditions, abuse and fraud, and more. There are warnings associated with this, however. The Internet of Things has been shown to be highly vulnerable, as a large-scale attack on the Web illustrated in 2016. Your company has to enhance security for any IoT items you have as well as work out a policy to prevent unnecessary surveillance of workers.
The good news is that these connected devices can help your maintenance crews better keep the facility running. Instead of constant in-person inspections, workers can have the devices send operational data to a manufacturing maintenance database. In-person checks should still be used, but you'll have more flexibility in scheduling them.
Remember that these trends are already in place, for the most part. What you'll deal with are advancements and enhancements that make the trends more apparent. Double-check that the methods you've been using to integrate these trends will continue to serve you well.
Sincerely, your friend in manufacturing services,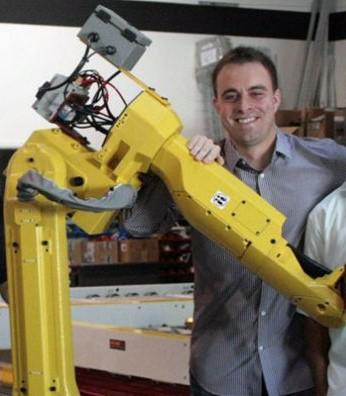 About Patrick O'Rahilly, Founder/CEO of FactoryFix.com
Born and bred entrepreneur working on my second startup company within the manufacturing/industrial world…. My platform, FactoryFix.com, aims to help manufacturers by providing on-demand resources to program, service or repair any equipment in their facility.
The content & opinions in this article are the author's and do not necessarily represent the views of ManufacturingTomorrow
---
Comments (0)
This post does not have any comments. Be the first to leave a comment below.
---
Post A Comment
You must be logged in before you can post a comment. Login now.
Featured Product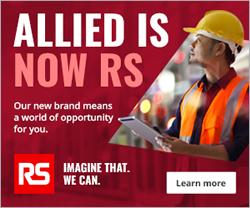 Imagine a global, end-to-end partner for industry - dedicated to solving your problems so you can drive your business forward. We can. On February 6, 2023, we officially changed our name to RS. It's just one way we're evolving to make our partnership and doing business with us even more rewarding. As RS, you have access to more support, more expertise, and more possibilities for your big and small projects - from concept and design to build and maintenance. Going forward, you'll see the RS logo on our website, social media, communications, and packaging. And rest assured, our current systems and procedures will remain intact to seamlessly process your order.