We find ourselves at a significant intersecting point in manufacturing history with growth and innovation driving manufacturing technology. 3D printing is about to change the world and manufacturers are capturing the moment.
The Latest and Greatest of 3D Manufacturing
Len Calderone for | ManufacturingTomorrow
3D printing is a $5 billion market where the greatest growth is in 3D metal printing and desktop printing. As for manufacturing, 3D printing is still in the beginning stages but evolving quickly. There are many new 3D printers, technologies, materials and applications emerging every week.
There is no one do-it-all 3D printer. There are printers that extrude a molten or semi-liquid material. There are printers that solidify a photocurable resin. There are printers that bind or fuse the granules of a powder. Then, there are printers that adhere cut sheets of paper, plastic or metal.
Various methods are used in 3D printing. Material extrusion uses a nozzle to extrude a semi-liquid material to create successive layers. Vat photopolymerization uses a laser to harden successive layers on the base of a vat of liquid photopolymer. Material jetting uses a print head to spray liquid layers that are solidified by exposure to a UV light. Powder bed fusion uses a laser, electron beam or other heat source to fuse successive powder layers. Sheet lamination adheres sheets of cut paper, plastic or metal. Directed energy deposition uses a laser to fuse a powdered material as it is being deposited.
For a long time, 3D printing has been used to create prototypes and concept models. Now, we see 3D printing being used for additive manufacture of production tools, replacing handmade tools.
When it comes to innovation, there are several companies that are in the forefront, such as Local Motors, which is using additive manufacturing to manufacture cars. They are using open source, co-creation, low volumes and local manufacturing. Recently, they created the first 3D printed car, and they are now coming out with the LM3D, which can be used on the highway.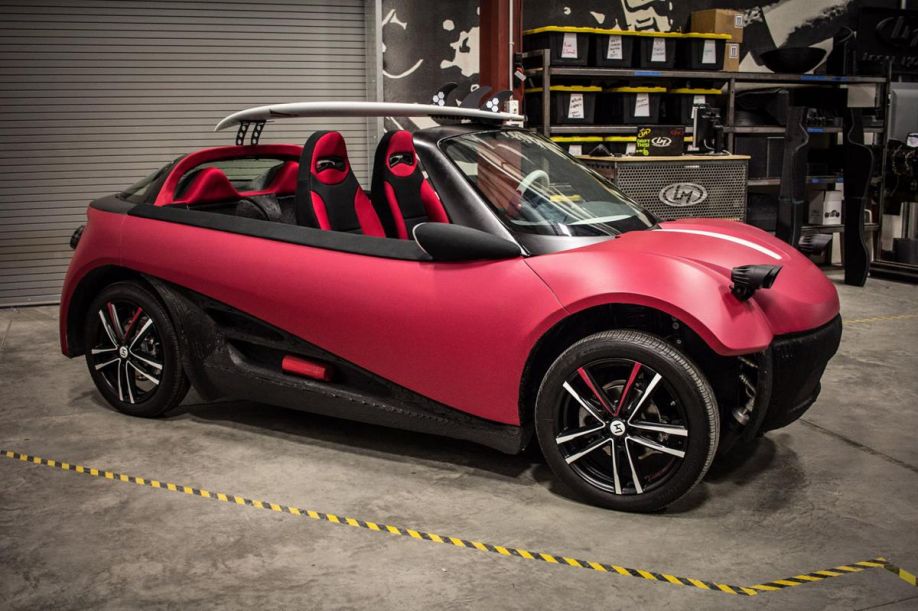 Simplify3D offers a highly versatile 3D slicer software. For any 3D printer to work, slicing software is a requirement, and that is what Simplify3D is good at. This versatile software also checks the model for problems, and repairs them. The software presents a preview of the fabrication process and then slices the model. Simplify3D can also be used as 3D printer host software for direct control over a machine, but the 3D printer needs to be connected to a PC.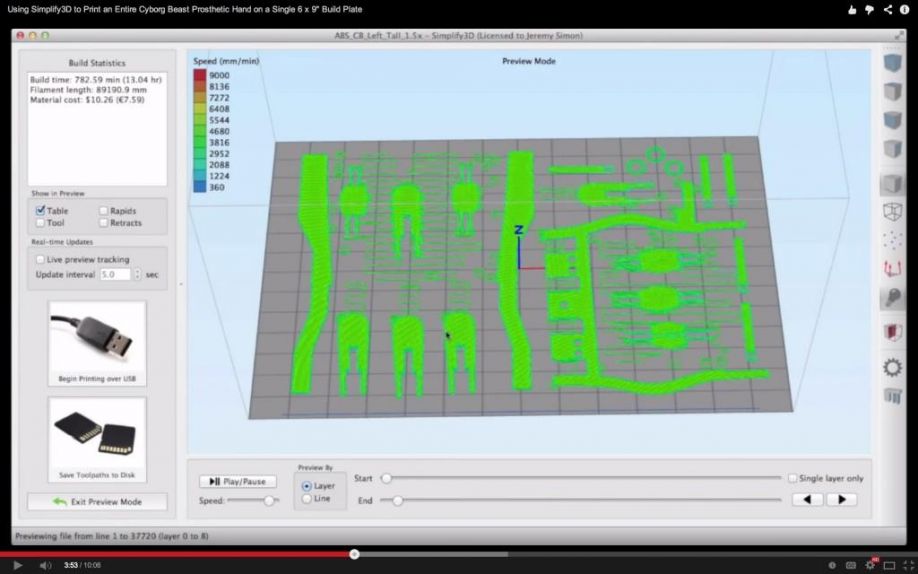 Nano Dimension
is concentrating on research and development of advanced 3D printed electronics. The company introduced a 3D printer for multilayer printed circuit boards, and the development of nanotechnology-based conductive and dielectric inks. Nano Dimension's PCB 3D printer combines advanced innovations in inkjet technology, 3D printing, and nanotechnology.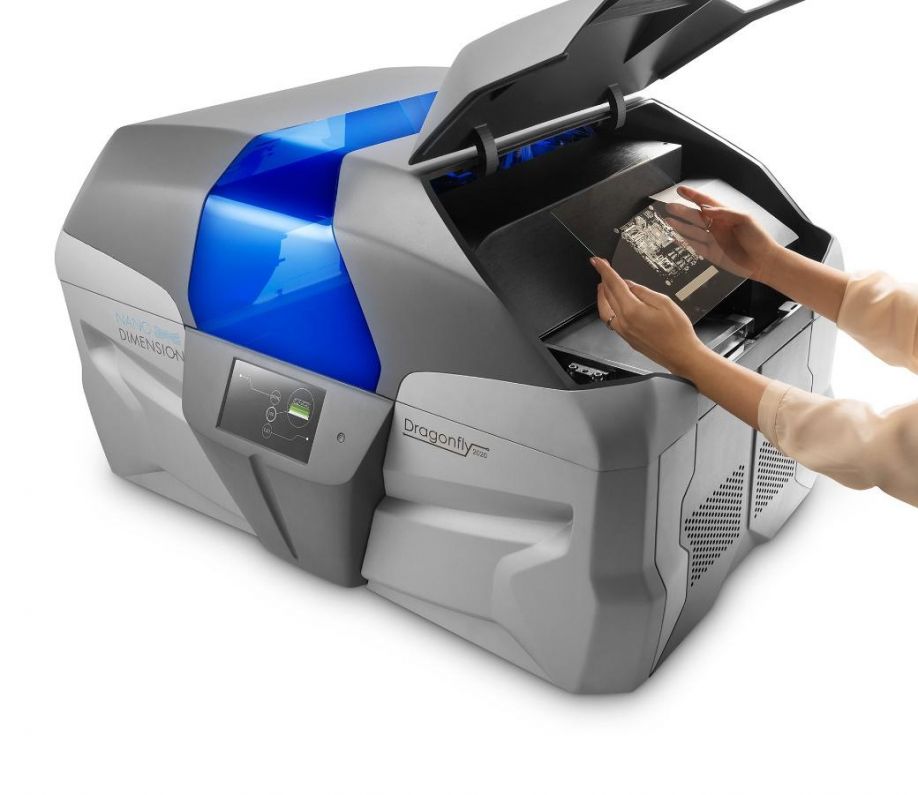 Cytosurge is an ETH Zurich spin-off that offers a new generation of tools to inspire innovative applications for nanotechnology, additive manufacturing, life sciences and single cell biology. The Swiss 3D printing company developed the patented FluidFM technology for micro metal 3D printing.
3D Hubs does for 3D printing what Airbnb and Uber are doing for hotels and personal transport—aiding the supply and demand of 3D printed parts locally. Since its launch three years ago, the company's growth has been astronomical with 3D printing services available for consumers and manufacturers in most places around the world with 40,000 hubs in the network. Manufacturers save time by 3D printing locally, as half of all orders are delivered within 24 hours. Printing can be done in a wide range of materials, such as general purpose plastics, high detail resin, SLS nylon, fiber reinforced nylon, rigid opaque plastic, transparent plastic, simulated ABS, full-color sandstone, industrial metals, and rubber-like plastic.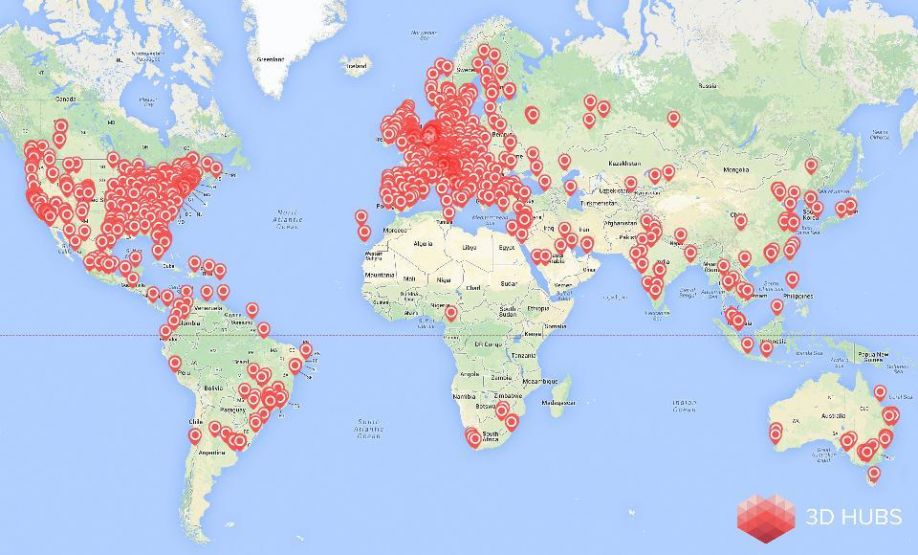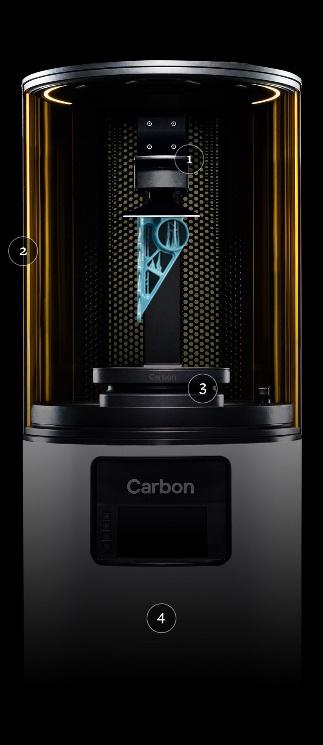 Carbon3D, Inc. introduced the M1 printer, which is an effective new tool for design and manufacturing. The M1 makes it possible to 3D print isotropic parts with mechanical properties and a surface finish like injection-molded plastics. Parts produced with the M1 have the mechanical properties, resolution, and surface finish needed for production. The materials replicate the range of properties linked with commonly injection-molded thermoplastics, and the process produces isotropic parts that don't suffer from delamination or surface porosity. The company is developing resins that duplicate the properties of thermoplastics, making applications possible for industries such as automotive, industrial, and consumer electronics.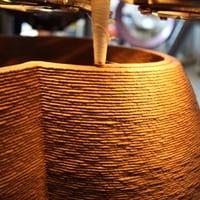 For companies that what to print big. The World's Advanced Saving Project, or WASP is about making the world a better place with the goal of developing huge scale 3D printers to produce low-cost housing, using minimal energy and local resources. Operating as a non-profit organization, WASP develops and sells various sizes of delta 3D printers, offering 3D printers that can support an effectual system for the pneumatic extrusion of clay. Their series of printers covers a wide range of size-printing from very little to jumbo projects and the 3D WASP printers are recognized in the medical and educational fields.
The core additive technology platform from Voxel8 demonstrates advances in multi-material manufacturing most particularly with conductive inks for printed electronics. The company is working on lightweight composite materials and embedded sensors in stretchable matrices. They offer a full suite of services, such as the co-deposition of conductive metal and engineering-grade polymer matrix for 3D electronics, mixed-gradient deposition of flexible/rigid morphologies, and conformal deposition of customized materials, such as direct-writing polyurethane patterns on textiles or antennas on molded parts.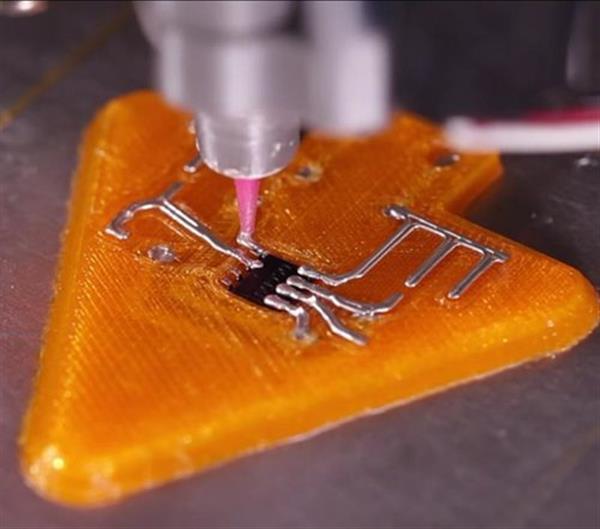 EOS
has the leading-edge system for the additive manufacturing of metal products directly from CAD data by means of Direct Metal Laser Sintering (DMLS). The company's EOSINT M 280 is a solution for direct, cost-efficient manufacturing of high-quality metal tool inserts, prototypes and end products. Its high level of productivity and ergonomic periphery make the system ideal for the economical additive manufacturing of components throughout all phases of the product lifecycle.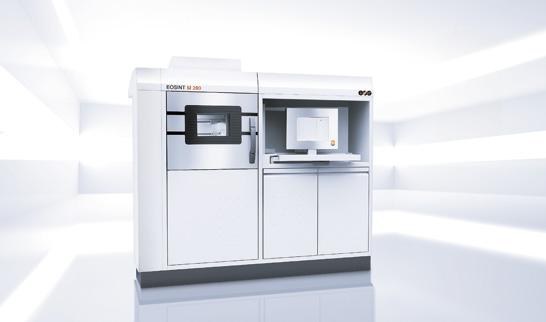 EOSINT M 280 (Source: EOS)
3D printing has moved beyond prototyping into first-run production with production runs of less than 1,000 items being routine. Most companies consider 3D production as a cost-effective alternative to mass production. Holding inventory is expensive, especially if the item becomes obsolete. It is now more cost effective to print on demand. Ultimately, spare parts for a product will run out before the product itself stops functioning. With 3D printing, the obsolete parts can be made on demand. New companies can enter the market without the capital expense for molds and inventory.
We find ourselves at a significant intersecting point in manufacturing history with growth and innovation driving manufacturing technology. 3D printing is about to change the world and manufacturers are capturing the moment.
The content & opinions in this article are the author's and do not necessarily represent the views of ManufacturingTomorrow
---
Comments (0)
This post does not have any comments. Be the first to leave a comment below.
---
Post A Comment
You must be logged in before you can post a comment. Login now.
Featured Product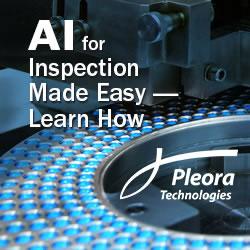 Pleora's AI Gateway is the most straightforward way to train and deploy artificial intelligence (AI) algorithms for inspection applications. With "no code" training, plug-in AI skills for detection, sorting, and classification, and processing flexibility to support open source and custom algorithms, designers and users can immediately reduce costly inspection errors while preparing for advanced Industry 4.0 and IoT applications.