EtherCAT is similar, in some ways, to the old bit-buses like Seriplex. Each device has its time slot to talk, very deterministic, easy and cheap.
A Personal History of Fieldbuses: From Seriplex to EtherCAT
Matt Edwards | Kingstar
Last week, I took a walk down memory lane. This particular lane was all about fieldbuses. I needed to make some space for some new hardware, and had to throw out some antique hardware to do so.
An old Seriplex module made me reminisce about my first use of fieldbuses. It was my first year out of college. My assignment was to draw up and install the wiring needed for an I/O intense automatic sorting machine. The previous machine had every I/O signal running back to a central PC controller. It didn't take long to realize that if I designed it that same way I would be spending many late nights wiring this machine. So I instantly started looking for another way of doing it. That's when I found out about fieldbuses. They were new back then, and Seriplex was just getting started. It all worked out. The company saved money and I saved my nightlife.
Across the years I've always wanted my fieldbus to be deterministic and easy to use. Sometimes my choices were slim. Some fieldbuses weren't so easy to use. Deterministic is sometimes in the eye of the beholder. I've had many arguments with engineers about deterministic control. I've heard this statement more times than I can count: "There is only a one in a million chance of that failure happening." With systems that run a million operations in a few minutes, that means the probability will eventually become 1.0 for that failure.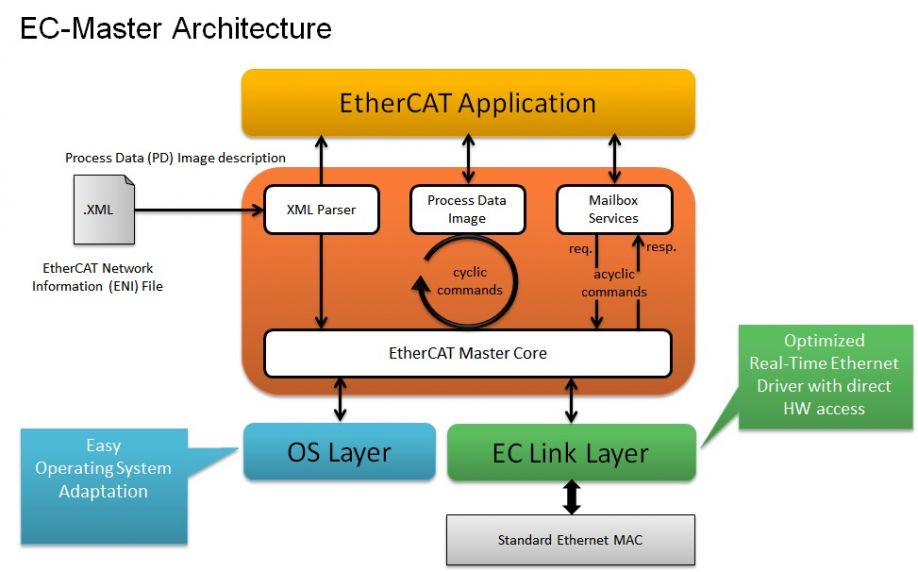 When Ethernet came around, it looked very appealing except for its lack of determinism. Fieldbuses were OK then, but as our PCs evolved we saw how easy Ethernet was to use. Everyone wanted this low-cost and easy-to-use technology on the factory floor. That ease of use drove the PC market to adopt Ethernet wholeheartedly. Intel saw this years ago, and used the term "Everything IP". Google was using the term "IP on Everything". Both of these indicated a trend that the PC market was moving to Internet protocol on Ethernet hardware. Today the slogan is IoT.
The industrial automation and real-time control market felt the same push: let's use Ethernet. The problem was that it wasn't quite deterministic out on the PC controller box. Then comes EtherCAT. EtherCAT is similar, in some ways, to the old bit-buses like Seriplex. Each device has its time slot to talk, very deterministic, easy and cheap.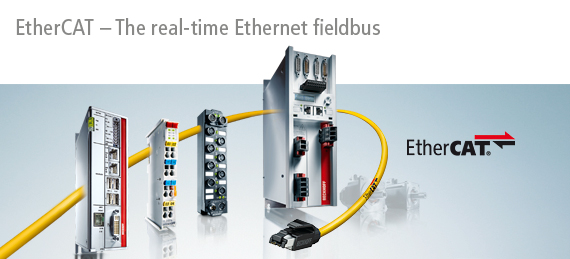 Many fieldbuses later, I'm happily using EtherCAT. It's deterministic, and I'm not just playing the odds of "what are the chances of that?" KINGSTAR is my choice for EtherCAT since, remember, I always wanted something easy to use. It takes me back to the days when just knowing a device's address told me the memory location to read/write. Very simple. No need to learn higher level protocols or abstract APIs. No need for complicated configuration tools. Sometimes a walk down memory lane takes you right back where you started.
The content & opinions in this article are the author's and do not necessarily represent the views of ManufacturingTomorrow
---
Comments (0)
This post does not have any comments. Be the first to leave a comment below.
---
Post A Comment
You must be logged in before you can post a comment. Login now.
Featured Product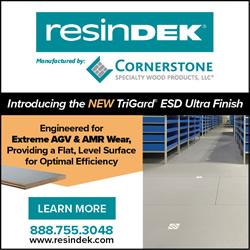 ResinDek flooring panels are designed for elevated platforms such as mezzanines, pick modules, and work platforms. They have the proven structural integrity to support dynamic and static rolling limits from 2,000 to 8,000 lbs. ResinDek flooring panels are available in a multitude of options that are customized for load capacities, required finish type, volume and type of traffic including heavy rolling pallet jack loads and robotic traffic with AGVs and AMRs.