Industry 4.0 capabilities enable flexible technologies to take the factory floor: self-driving vehicles offer flexibility, proactive planning, collaboration, and adaptive behaviours.
Why Industry 4.0 Will Leave AGVs Behind
Paula de Villavicencio | Otto Motors
Technology has been in development for the last decade and has now come to fruition in the form of self-driving vehicles. These vehicles are driving into industrial centers and beginning to replace traditional AGVs, and it's no wonder why.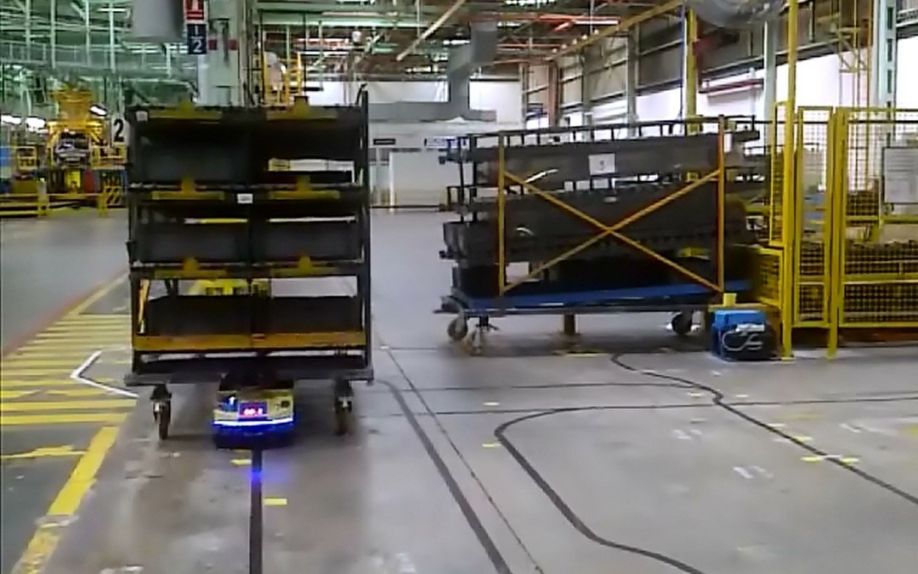 The first AGV was introduced in the early 1950s and more than 50 years later it has marginally advanced from following radio transmissions from the ceiling to following magnetic tape on the floor. Its slow advancement isn't the only limitation; AGVS are fixed, reactive, captured and adoptive machines, and they leave a lot to be desired in today's complex manufacturing environment.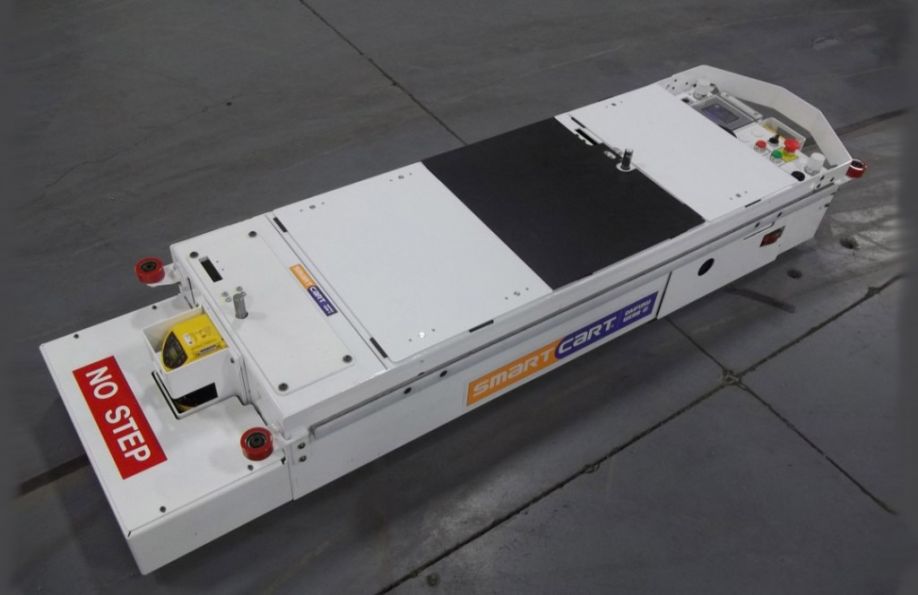 1. Fixed not flexible
Like trains on their tracks, AGVs are fixed to a certain pathway and are unable to move off of it. These are not flexible machines, and while repeatable point-to-point navigation tasks are possible, many companies have fork trucks and manually driven tug vehicles working alongside the AGVs. Dynamic pathways are a necessary evolution in Industry 4.0, especially for innovating manufacturers with complex production systems.
2. Reactive not proactive
Yet, unlike trains, AGVs cannot move onto a new track direction to avoid collision or change their direction. In fact, if an AGV breaks down while on a preprogrammed pathway, all AGVs following the same pathway cannot move around it, and are unable to deliver or pick up their loads. This loss in movement can cost a company a great deal of money in a short amount of time.
3. Captured not collaborative
These machines are also unable to collaborate amongst each other to share the work in the most efficient way possible. Those AGVs that are preprogrammed to a specific pathway cannot move to a different path rapidly or easily to perform a different job. They are held captive in their preprogrammed task regardless of efficiency or changing manufacturing needs.
4. Adoptive not adaptive
Since the preprogrammed pathways have to be simple and unobstructed for the AGVs, many facilities pre-plan their layouts with the machines in mind. Transport aisles are designed for isolated AGV paths, and work areas are laid out to accommodate the vehicles' planned route. When it comes to AGVs, manufacturers have to adapt to the machines, instead of the AGVs incorporating into an already existing facility. In some cases, factories and warehouses resort to manual transport methods instead of adopting AGV technology and all the prerequisite planning that it requires.
Advancing material transport for Industry 4.0
Industry 4.0 capabilities enable flexible technologies to take the factory floor: self-driving vehicles offer flexibility, proactive planning, collaboration, and adaptive behaviours.
The content & opinions in this article are the author's and do not necessarily represent the views of ManufacturingTomorrow
---
Comments (0)
This post does not have any comments. Be the first to leave a comment below.
---
Post A Comment
You must be logged in before you can post a comment. Login now.
Featured Product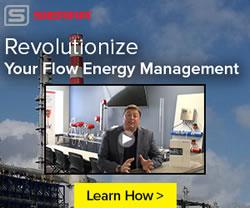 Sierra Instruments announces the launch of its new flow energy solution for managing and optimizing flow measurement for industrial facilities of all sizes. It features Sierra's QuadraTherm 640i/780i thermal flow meters, their InnovaMass 240i/241i vortex flow meters, and their new InnovaSonic 207i ultrasonic flow meter. Designed, built, and calibrated in the USA by Sierra, the Big-3TM share the same revolutionary Raptor firmware and many of the same software apps. They are a complete flow energy solution for flows like compressed air, natural gas, steam, and hot and chilled water. Together, they set a new standard in ease-of-purchase, performance, accuracy, reliability, and ease of use.