With the flexibility of construction, 3D buildings will allow architects to dream up all sorts of extraordinary edifices that would be too difficult or too expensive to build, using traditional methods. A 3D-printed building would not need to coincide with our traditional ideas of what a building looks like.

Len Calderone for | ManufacturingTomorrow
"It's the way we've always done it." How many times have you heard this spoken when someone suggests a change in a method that has been followed for years without change? It's no different in the construction industry. Homes today are manufactured very similar to how they were built in the 1920's; but will they be manufactured the same tomorrow?
We might just be looking at a new industrial revolution with 3D printing; and this could be very exciting for the construction industry, as many architects are examining this technology as a means to change construction methods. They have been experimenting with wall structures, and other architectural usage. The transformation is in progress; but it might be years before 3D printed houses become standard.
A 3D printer can pretty much build anything; so why not a building? Not to be outdone in construction, Dubai, which built the world's tallest building at 2,722 feet (The Burj Khalifa), is planning to show that it can use a 3D printer to build an entire office building, including the furniture.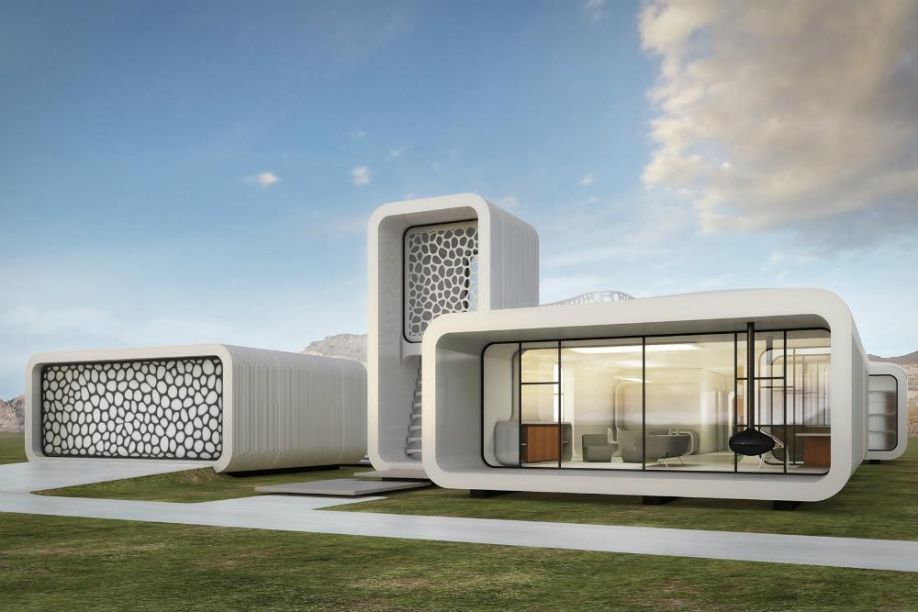 The 2,000 sq. ft. building will be constructed in the center of Dubai using a 20' tall 3D printer. The printer will create the parts at the actual construction site, rather than print the parts elsewhere.
Just like an inkjet office printer, a 3D printer deposits material, layer by layer, to build any object out of a 3D CAD model. A house is a 3D structure, and Building Information Models (BIM) are 3D models of houses. Construction companies are coming up with ways to build houses using form-shaping to build an entire house by printing it with a 3D BIM house printer.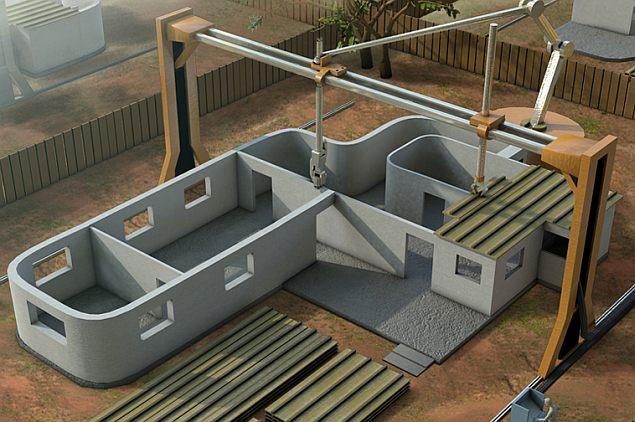 A prototype 3D house printer proposal by Professor Behrokh Khoshnevis from USC could be used to build an entire house, layer by layer, in a single day. The 3D printer has two crane-like arms and a crossbeam which carries the print head. The entire machine runs along a set of tracks and can work on all parts of the house simultaneously. The professor believes that the printer can build an entire two-story house.
WinSun Decoration Design Engineering Co. from Shanghai, China revealed what many believed was a hoax initially—ten homes, which were almost entirely 3D-printed with recycled concrete material. The company has managed to 3D print an entire 6-story apartment building as well as an impressive house.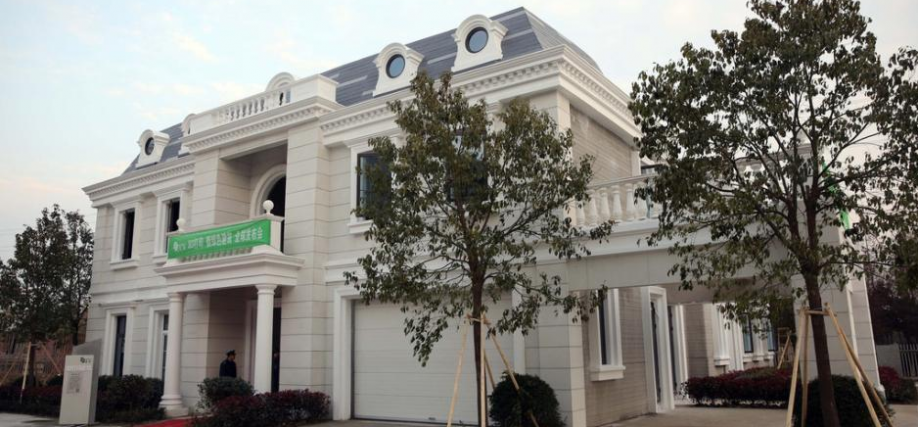 The company used a machine which measures a staggering 20 feet tall, 33 feet wide and 132 feet long. The team at WinSun started with a basic CAD drawing which they fed to the massive 3D printer that was able to fabricate the structure piece-by-piece using a specially formulated and patented 'ink'. The ink, which includes construction waste such as concrete, fiberglass, sand, and a special hardening agent, is an unbelievable way to recycle general construction materials.
The United Nations calculates that over the next 15 years there will be an average daily requirement of 100,000 new housing units to meet the demand for the 4 billion people who live in poverty in third world countries. WASP (World's Advanced Saving Project) has been striving to bring 3D printed homes to developing countries around the globe. The company's goal is to create the means for affordable fabrication of homes, using large scale 3D printing. Their Big Delta is 20 feet high. This 3D printer can be assembled in about an hour, employing three people, and can build homes from local clays which are abundant in many areas. Because of the lack of electricity in these locations, the Big Delta can be powered by solar panels.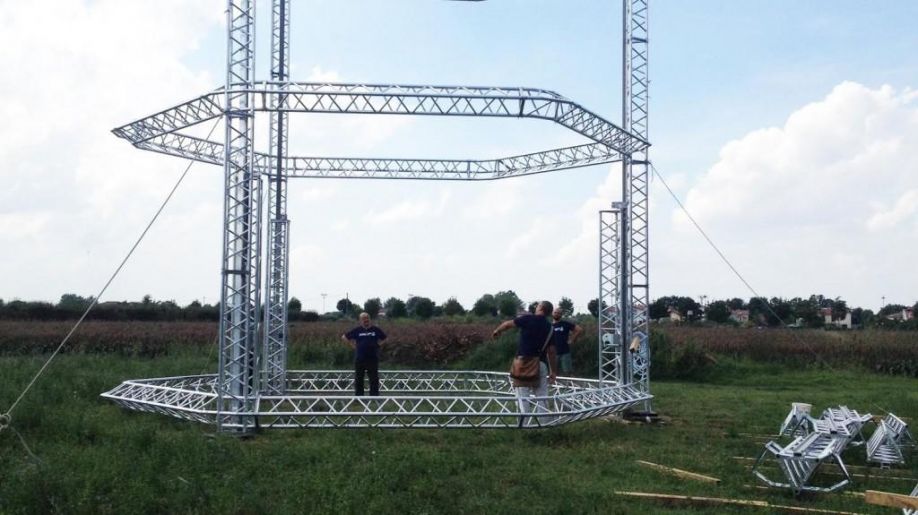 The WASP project is inspired by the technique used by mason wasps—the symbol of the group—to build houses made of local clay. Clay is cheap and easily malleable; and when used with other local material, printed buildings can be manufactured that will last and adapt to the region.
The Apis Cor circular 3D printer presents the opportunity to build economical homes. It is still in the prototype stage, but it presents exciting opportunities for mobile and on-site construction in the future to help with the housing shortage.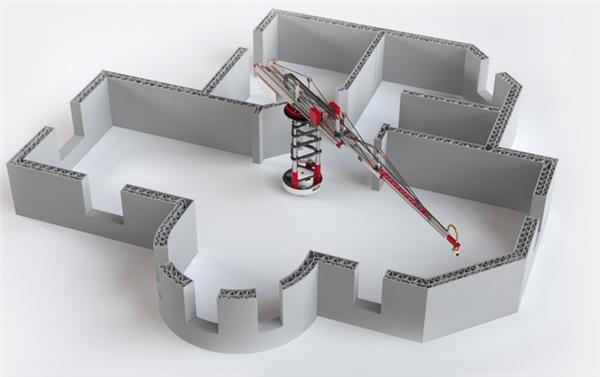 The printer has a rotating base and a crane-like arm that can rotate and swivel in all directions, printing entire houses from the inside out to just about any height from a single position. While the printer has small dimensions it can print a house more than 1,100 square feet in a day. It uses a proprietary compound, based on concrete and fiber.
What do Legos and the WikiHouse have in common? A WikiHouse can be assembled like Legos, using free modeling software and a 3D printer. WikiHouse is a home designed entirely in SketchUP that can be downloaded by anyone, customized to fit the user's needs and sent to the 3D printer. The components are then snapped together using less than 100 screws to make rooms that can be rearranged as easily as you would rearrange furniture.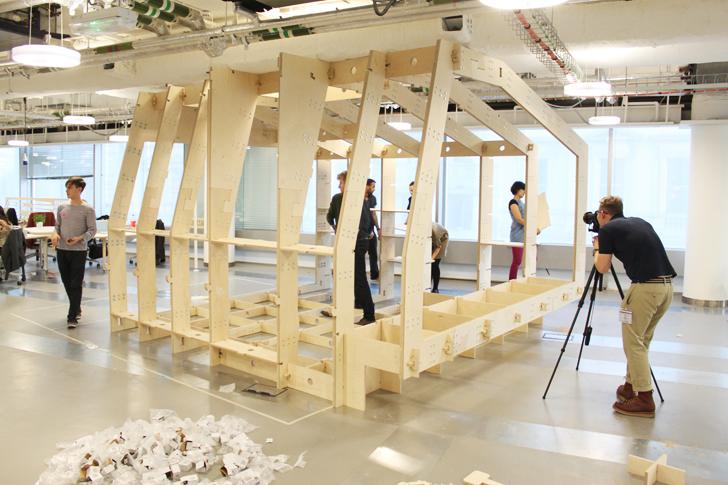 The WikiHouse Open Source Construction Kit can be downloaded by anyone interested in building a house. In the 50's, modular homes were the rage, but they were a fixed design, whereas the WikiHouse is customizable to the user's lifestyle with moveable components, which can be assembled almost without screws and can be rearranged according to the owner's whims, even the plumbing and electrical outlets.
In China, Qingdao Unique Products Develop Co Ltd is the first company that managed to build a printer that prints one-family houses in one print job. The printer is mobile and can be taken to the building site with the help of cranes. Its first challenge is to print a 21' high 'Temple of Heaven' — the largest extant sacrificial temple in China.
Miniature model of the 'Temple of Heaven'
The printer uses graphene glass fiber reinforced plastic, a new material that has great advantages for house building. Graphene makes structures stronger than plastic. The printing process for the temple will take 6-8 months.
So, what are the benefits of 3D printing of buildings? First, they are cheaper than conventional construction. As the design becomes more complex, 3D printing is much more cost effective. A 3D building can be made safer for the residents, as structures with curves are stronger and pillars with high density are sturdier. Because 3D printing employs fewer workers, there will be fewer injuries.
With the flexibility of construction, 3D buildings will allow architects to dream up all sorts of extraordinary edifices that would be too difficult or too expensive to build, using traditional methods. A 3D-printed building would not need to coincide with our traditional ideas of what a building looks like.
The content & opinions in this article are the author's and do not necessarily represent the views of ManufacturingTomorrow
---
Comments (0)
This post does not have any comments. Be the first to leave a comment below.
---
Post A Comment
You must be logged in before you can post a comment. Login now.
Featured Product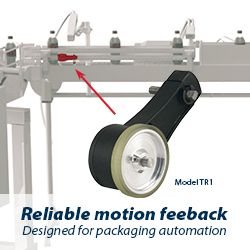 The Model TR1 Tru-Trac™ linear measurement solution is a versatile option for tracking velocity, position, or distance over a wide variety of surfaces. An integrated encoder, measuring wheel, and spring-loaded torsion arm in one, compact unit, the Model TR1 is easy to install. The spring-loaded torsion arm offers adjustable torsion load, allowing the Model TR1 to be mounted in almost any orientation - even upside-down. The threaded shaft on the pivot axis is field reversible, providing mounting access from either side. With operating speeds up to 3000 feet per minute, a wide variety of configuration options - including multiple wheel material options - and a housing made from a durable, conductive composite material that minimizes static buildup, the Model TR1 Tru-Trac™ is the ideal solution for countless applications.