From Bloomberg:
To get to Tesla's Gigafactory, you drive east from Reno, Nevada, turn into a sprawling industrial center, and make a left on Electric Avenue. The high desert landscape dwarfs everything, even the vast white building with the red stripe along the top. As you reach the gate with the security guard, the breadth of Tesla's ambitions becomes clear. Even the name itself suggests more to come: Gigafactory 1...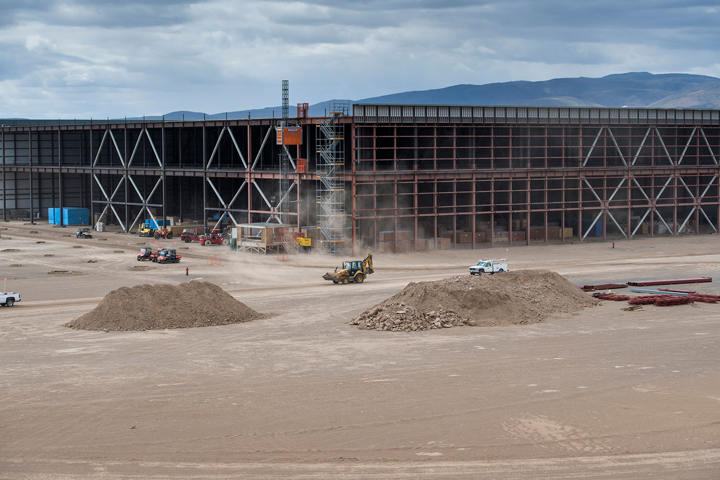 ...The $5 billion Gigafactory was born of necessity. Tesla needs a hell of a lot of batteries, for both the forthcoming mass-market Model 3 sedan and the Tesla Energy product line. The timeline for getting those batteries made just became much shorter, too. On Wednesday, Tesla Chief Executive Elon Musk stunned investors by announcing a sped-up production schedule that calls for a half-million electric vehicles per year by 2018, not the previously stated goal of 2020. For a company that delivered just 50,658 vehicles in 2015, the ramp looks like a hockey stick... (full story)
We believe advanced manufacturing provides the opportunity for more productivity, cost savings and improved energy efficient production thus allowing companies to be more competitive right here in the USA.
Records 1 to 2 of 2
Featured Product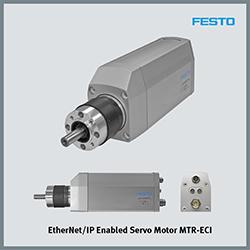 Mechatronic Motion Solutions from Festo is a unique system of components, modules, and software. It integrates all types of pneumatic, servopneumatic and (electro)mechanical automation motion and combines them according to your task. Irrespective of the control system environment you use, Mechatronic Motion Solutions always provides the appropriate interfaces. The fingers can be actively moved and their strength amplified; the operator's hand movements are registered and transmitted to the robotic hand in real time. The objectives are to enhance the strength and endurance of the human hand, to extend humans' scope of action and to secure them an independent lifestyle even at an advanced age.