A New Use for High-Speed Fiber Optics: Connecting Smart Factories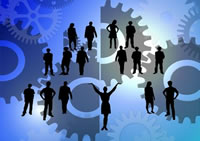 Jennifer Baljko for EBN Online: Machine-to-machine (M2M) connectivity and the Internet of Things (IoT) have risen to the forefront of many strategic technology conversations.
Companies are revamping product designs and component capabilities to allow for seamless, real-time communication flows between devices. Executives talk about how constant transmission and automated analysis of machine-generated information will transform the way we live, work, play, drive and shop, and change the landscape of our homes, offices, cars, malls, supermarkets, hospitals, gas stations and every other place we move through on a daily basis.
As M2M and IoT shape business and operations strategies, influence product design and compel companies to re-examine how suppler and customer data is collected and used, a question begs: How will companies pool together all their internal factory and supply chain data in a way that matches the speed, consistency and reliability of what IoT promises? The factory, after all, is the heartbeat that keeps many companies operating, and a data bottleneck there comes with a costly implication.
Many in the industry in have started to realize that, and it's resulting in a deeper conversation around industrial IoT, or IIoT. Cont'd...
Comments (0)
This post does not have any comments. Be the first to leave a comment below.
---
Post A Comment
You must be logged in before you can post a comment. Login now.
Featured Product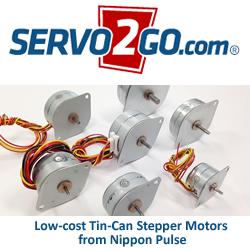 The PF/PFC series tin-can stepping motors are conventional magnet-driven rotary stepper motors with a permanent magnet in their rotor core. Rotating in proportion to the number of pulses sent to the motor, the stepper motor is frequency synchronized and can change speed depending on the frequency of the pulse signal.