A New Boeing Patent Describes Levitating 3D Printing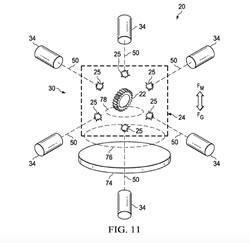 By Lindsey Kratochwill for Popular Science: Watching a 3D printer work can sometimes seem like magic--thin filaments slowly build up on top of a platform, turning into parts and figurines. Now, apatent published by aerospace company Boeing introduces an even more futuristic element: levitation.
With this method, the object prints while floating in midair thanks to magnets or acoustic waves. A "nugget" or base gets printed first out into space, and then a cadre of 3D printers add more and more of the printing material.
But why? Levitation is cool, yes, but it turns out there is also a practical purpose for a floating 3D printed object, at least according to Boeing's patent. The levitating object can be manipulated and turned more so than an object stuck to a platform can be, and using many printheads at the same time would ostensibly speed up the process. Cont'd...
Comments (0)
This post does not have any comments. Be the first to leave a comment below.
---
Post A Comment
You must be logged in before you can post a comment. Login now.
Featured Product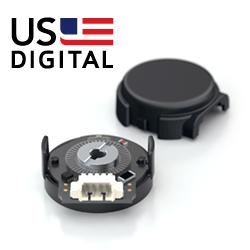 US Digital is pleased to announce the launch of the E4T, their latest series of miniature high performance optical encoders. The E4T series delivers a marked performance increase over similar encoder models and designed to be an enhanced replacement for the E4P encoder series. The E4T utilizes state of the art transmissive optical sensing technology, and incorporates US Digital's own proprietary OptoASIC. Assembly of the E4T is simple and efficient and retains the previous E4P's form factor. Key features of the new E4T include: • Mechanically and Electrically Interchangeable with E4P • Improved Quadrature Signal Strength • 100 kHz Frequency Response • Transmissive Optical Design • Collet Style Push on Optical Disk Design (Patent Pending) • Simple & Efficient Assembly Process As with all of our products the E4T is designed and manufactured in their Vancouver, Washington USA facility and is available for purchase as of December 2014.