Manufacturing

Marketing Partner
---

Stratasys
Stratasys manufactures 3D printing equipment and materials that create physical objects directly from digital data. Its systems range from affordable desktop 3D printers to large, advanced 3D production systems, making 3D printing more accessible than ever. - See more at: http://www.stratasys.com/corporate/about-us#sthash.SHOP4rPa.dpuf
---
Mailing Address:
7665 Commerce Way
Eden Prairie, MN 55344
United States of America
Tel: 952-937-3000
Fax:
Email: Stephen.Burg@stratasys.com
Website: http://www.stratasys.com/
Company Category: Additive & 3D Printing
Geographic Region: USA - North East
Company Sector: Manufacturing
Keywords: 3d printing, prototyping, production
Partner Status: Marketing Partner
---
Products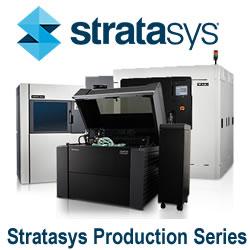 Imagine production without the oppressive costs and time requirements of tooling. Make changes quickly and affordably - at any stage in the production cycle. Create low-volume assembly fixtures and jigs directly from CAD data. Additive manufacturing is where the world is going, and nothing will get you there faster than the truly transformative 3D production systems from Stratasys.
---
Articles
Since 3D printing the prototype cost $770 and took only two weeks, including both design and development, VCE completed its testing much sooner than traditional methods would have allowed.
---
---