We believe advanced manufacturing provides the opportunity for more productivity, cost savings and improved energy efficient production thus allowing companies to be more competitive right here in the USA.

Thomas Alcide | Saft America, Inc.
About Thomas Alcide, President of Saft America, Inc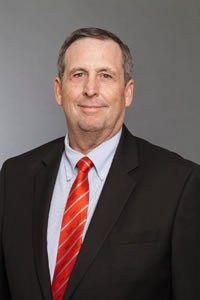 Thomas Alcide is the Executive VP of the transportation, telecom and grid division of Saft since January 1st of 2016. He is also President of Saft America, Inc. He had been Director & General Manager of the SBG division since 2004, was the Director and General Manager of the group's lithium battery division from 2002 to 2004 and was the Director and General Manager of the Valdese Plant from 2000 to 2002. Previously, he held various managerial positions within the Group in the United States. Before joining Saft in 1988, Thomas Alcide was an engineer with the Duracell group. He holds an engineering degree from California Coast University and an electronics technology degree from the Arizona Institute of Technology.
Saft's Jacksonville facility is one of the most advanced, automated lithium-ion battery factory's in the world. What makes this facility unique?
Our cutting-edge facility was built to design, develop and produce high performance battery solutions that can be competitive around the world. The battery solutions range in size from as small as a briefcase, to a 20-foot container. With our fully-automated set-up, the flexible production lines enable Saft to produce the latest state of the art lithium-ion (Li-ion) technologies in the market place.
What characteristics of Saft's Jacksonville facility make it a role model for the U.S. manufacturing renaissance?
Saft's strategy is to design and develop products in Jacksonville that will differentiate Saft from its competitors allowing our products to be manufactured in Jacksonville.
President Obama credited Saft for providing quality, high-tech manufacturing jobs in America. What kinds of skills are required of your employees in an advanced manufacturing facility?
At Saft, we seek employees with strong work ethic and problem-solving skills. Coupling these qualities with the training we provide in the facility foster the expertise required to manufacture high-tech battery solutions.
Nearly 40 percent of employees at our Jacksonville facility are veterans with the skills required for the complex manufacturing of advanced battery technologies such as leadership, strong work ethic, etc.
What do you make of the fear that advanced manufacturing will cost jobs in the future?
We believe advanced manufacturing provides the opportunity for more productivity, cost savings and improved energy efficient production thus allowing companies to be more competitive right here in the USA. With these efficiencies come opportunities for employees to be innovatively empowered. Automation frees employees from dangerous and routine-tasks, enabling them to be more involved in operational control and decision-making responsibilities. It can also be noted that automation in advanced manufacturing facilities creates jobs in other sectors where automation and advanced systems must be designed and produced in order to be used.
What types of batteries are manufactured at the facility?
Our facility manufactures Li-ion batteries, which are driving the future of the battery industry. We continue to expand our Li-ion rechargeable technology offerings for multiple applications and markets, including telecommunications, renewable energy and the Internet of Things.
Saft's battery technologies enable next-generation trends such as renewable energy and the Internet of Things. What applications use batteries produced at the Jacksonville facility in particular?
Our Jacksonville facility produces state-of-the-art battery solutions for telecommunications, transportation, defense, smart grid support and renewable energy storage.
Can you talk a bit about some of the technologies that are moving the evolution of the battery industry?
We continue to invest in Li-ion rechargeable technology for numerous applications and markets. Li-ion is the battery technology of the future and critical to our sustained growth. Demand for Li-ion batteries is sparking the emergence of completely new applications for industry, including enabling the integration of renewables, advancing today's smart grid and powering billions of interconnected wireless devices.
The power grid of the future will rely on advanced high-tech batteries in the integration of renewable energy sectors and powering the many automated components of the "smart grid."
While Li-ion is enabling many new applications requiring batteries, Saft will also continue to make its full line of Ni-Cd and Primary Lithium technologies for a host of other applications where we follow the same basic principles for success.
How does Saft tailor its products to meet specific customer needs?
Saft provides complete, advanced battery solutions tailored to individual customer needs, combined with integrated electronics, software and services extending battery lifespan and reliability.
At Saft we work closely with our customers' technical teams to develop solutions that are a win-win for both Saft and the customer.
In addition to bringing inherent value to customers, our batteries are designed to minimize environmental impact, which in turn helps our customers do the same.
How does this plant help Saft compete with other companies in the US and Internationally?
Our Jacksonville facility is one of the most advanced, automated Li-ion battery factories in the world. Its location, ideal from a logistics standpoint, has direct access to water, air and rail transportation. We believe our smart automation and leading technologies give Saft an edge over our competition, in addition to employing great people (including many veterans).
Saft is a global manufacturing company that believes manufacturing's best days are still ahead of us and the Jacksonville facility is an example of that.
---
Comments (0)
This post does not have any comments. Be the first to leave a comment below.
---
Post A Comment
You must be logged in before you can post a comment. Login now.
Featured Product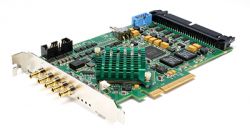 With the introduction of its Cyton and Karbon CXP frame grabbers, BitFlow has established itself as the leader in CoaXPress (CXP), a simple, yet powerful, standard for moving high speed serial data from a camera to a frame grabber. With CXP, video is captured at speeds of up to 6.25 Gigabits/Second (Gb/S). Simultaneously, control commands and triggers can be sent to the camera 20 Mb/S (with a trigger accuracy of +/- 2 nanoseconds). Up to 13 W of power can also supplied to the camera. All this happens over a single piece of industry standard 75 Ohm coaxial cable. Multiple CXP links can be aggregated to support higher data rates (e.g. four links provide 25 Gb/S of data). BitFlow CXP frame grabbers open the door to applications where cable cost, routing requirements and long distances have prevented the move to high resolution, high speed digital cameras. In many cases, existing coaxial infrastructure can be repurposed for CXP with very low installation costs.